Many people dream of building a profitable and successful business, but they still want to make a difference in the world and have the time and lifestyle to pursue their passions.  If your audience includes people who want to create businesses that make a difference in the world, Ryan Eliason's Visionary Business School launch is for you!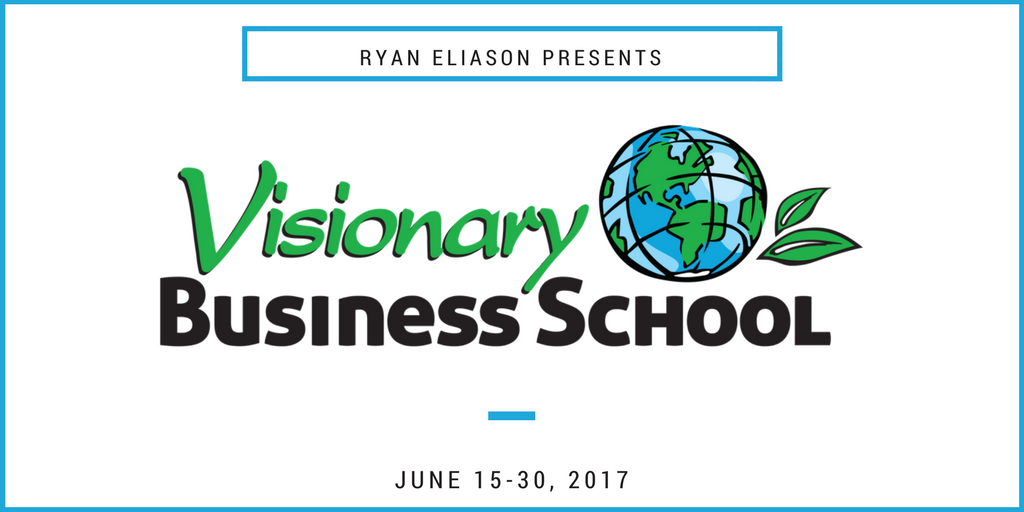 I'm Excited About Ryan's Launch for 3 Reasons
1. I know Ryan and his team.  This is important because I know that they will take care of you.  We have worked with Ryan and his team on multiple launches and they understand what it takes to be an affiliate…which means they will get you what you need when you need it for the launch.
2. Unbelievable free resources. Ryan consistently over-delivers in his free prelaunch videos and trainings.  Regardless of whether your audience purchases or not, they will receive huge amounts of value and information from Ryan's free trainings…and you get to be the one to share it with them!
3. Visionary Business School is a proven system.  Over 5,500 students have gone through Ryan's program.  They span countless industries and come from 85 different countries.  This thing is dialed in.  Which means top quality information and an optimized funnel — meaning high value for your audience and commissions for you.
SIGN-UP AS AN AFFILIATE FOR VISIONARY BUSINESS SCHOOL NOW
About Visionary Business School
About Visionary Business School
Visionary Business School is a complete and easy to follow business building system for socially conscious entrepreneurs. Ryan combines ancient wisdom and modern day best practices that leverage the power of the internet in a proven system for success. It covers the exact mindset, practical strategies, and approaches you need to grow a successful business, all while using your unique talents and aligning with your higher purpose.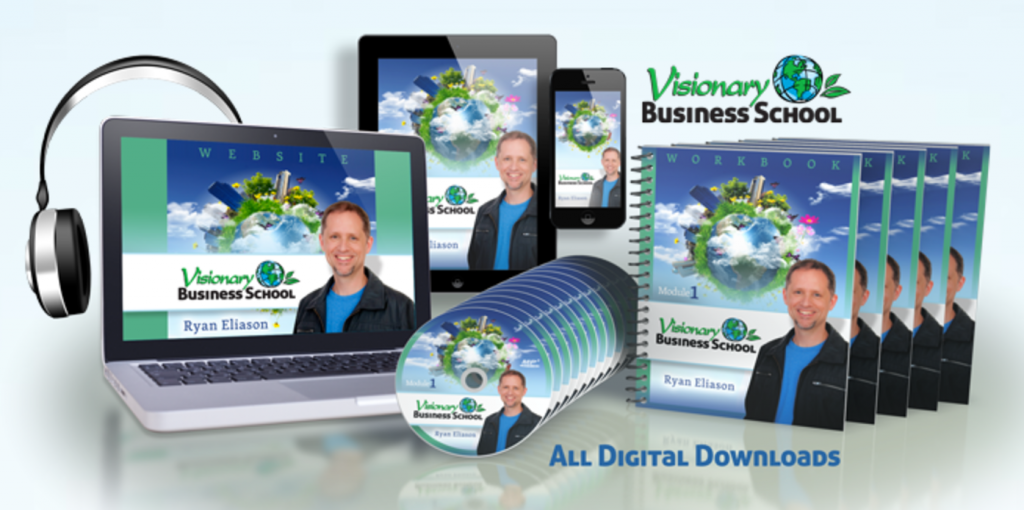 The course focuses on three synergistic areas that form a strong foundation:
1. Being The Change — Cultivating A Mindset of Success
2. Time Mastery
3. Client Attraction and Enrollment Mastery
Ryan teaches students his tested framework for attracting and enrolling perfect fit clients.  This allows them to put the marketing challenge behind them once and for all, and return their focus to serving clients at higher and higher levels.
All of this is done while ensuring that students learn how to prioritize so they can maximize their results without becoming a slave to their business.
Target Audience
Ryan Eliason's Visionary Business School is ideal for people in the conscious business, social change, health, personal development, spirituality, coaching and internet marketing industries.
In short, anyone who is looking to use their business to create positive change in the world, while still having the ability to create a life and lifestyle of their choosing.
Ryan's students have come from diverse industries, including
Business Coaches
Counselors and therapists
Authors
Professional speakers
Naturopaths
Acupuncturists
Massage therapists
Yoga teachers
Seminar leaders
Non-profit directors
Business consultants
Summer camp directors
Social entrepreneurs
Stay at home moms and dads with businesses
Financial planners
Web developers
Graphic designers
Landscape designers
Painters
Tree maintenance experts
Network marketers
Photographers
and many, many more…
Inside Visionary Business School
The course includes 12 modules that walk the student through the process of creating a successful, purpose driven business.
Each module includes detailed step-by-step actions, workbooks, clearly outlined strategies, exercises, and examples, as well as downloads for those who prefer to learn on the go.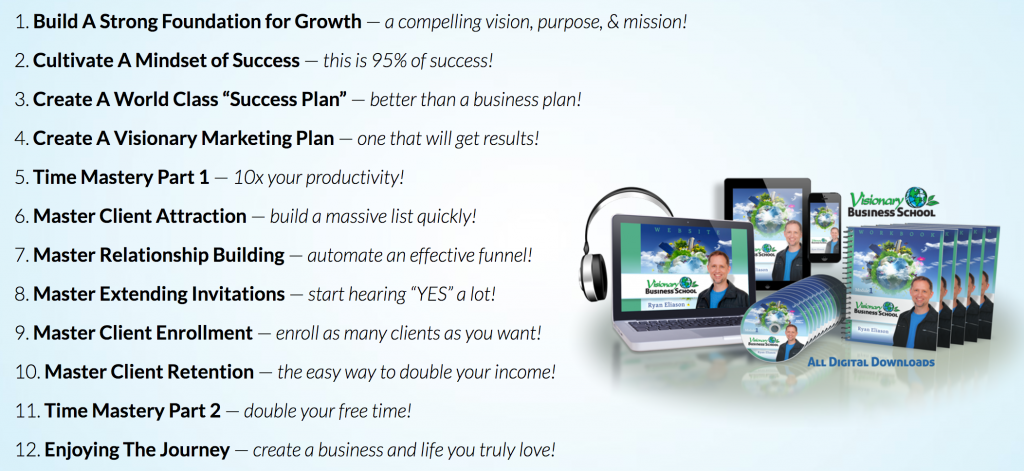 SIGN-UP AS AN AFFILIATE FOR VISIONARY BUSINESS SCHOOL NOW
About Ryan Eliason
Ryan Eliason's mission is to empower socially conscious entrepreneurs to transform the world's most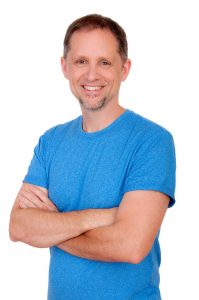 pressing problems.
As a teenager, Ryan co-founded Youth for Environmental Sanity which has supported more than 675,000 young visionary leaders from 65 nations working on social change, human rights, and environmental sustainability.
He went on to raise millions of dollars for multiple non-profits before shifting his focus to supporting for-profit businesses with a focus on social change.
Ryan believes that business can be a powerful force for transformation. In the last several years more than 200,000 people joined his Social Entrepreneur Empowerment Network, a rapidly growing global community of changemakers.
His programs have empowered thousands of conscious entrepreneurs with the tangible skills and mindset shifts needed to expand the reach and positive impact of businesses that focus on a triple bottom line: People, Planet, and Profit.
He is now one of the world's top coaches for social entrepreneurs and has built a 7-figure business serving over 5,500 satisfied clients from 85 countries and all 50 States through his sold-out training programs.
Ryan recently published his first book, The 10 Best Ways To Get Paid for Changing The World – How To Make A Lucrative Career Out of Profound Service, which was downloaded 73,000 times within the first 14 days.
Commissions and Prizes
Price: $1,997 or 6 payments of $397
Comission: 40%
Ryan told me that they are planning of having over $50,000 in prizes for the launch in addition to affiliate commissions.
What Others Are Saying About Visionary Business School and Ryan Eliason
"Before I discovered Ryan and his program, I was in complete chaos, and one giant ball of confusion. I had just left my job, was broke, and on the brink of leaving my marriage. Ryan showed me the steps I needed to take to start my business, but most importantly, he gave me the mindset to believe in myself. I now have a seven-figure business, and work only 12 days a month or less! I get to travel the world, and spend time with my family. All of this is because of Ryan's support. I never imagined this life would be possible for me."– Sage Lavine, CEO of Women Rocking Business

"Ryan's program was the very first online course I ever bought. I wanted to write a book. I knew I needed to build an online audience but I had absolutely no idea how to do it. I was afraid of the next steps and lost in a sea of confusion. Ryan's course is the most organized, clear, and well-designed program out there. I felt Ryan holding my hand the entire way.

I was welcomed into a community of changemakers where I could find my own niche and identity. It completely transformed my mindset. By the end of the course I felt like a rockstar! In its first year, Bright Line Eating brought in 2.6 million dollars. We chose to reinvest those funds into staff and infrastructure to reach and serve more people, and now have a platform that will allow us to change literally millions of lives. Because of Ryan's help, I know that I am doing what I was meant to do in this world." – Susan Peirce Thompson, CEO of Bright Line Eating Solutions
Important Dates
June 15-23: Pre-launch content – Manifesto, Ebook and 4 videos
June 24-26: Webinars/Open Cart
June 27: Case Studies
June 30: Cart Close
If you have anyone in your audience that is interested in building a business that creates positive change in the world without consuming their life, sign up to promote Ryan Eliason's Visionary Business School today!