I still remember the horror, the helplessness, and the hatred I had in my heart. I'd just been fired from the job I hated, but felt that I needed to keep. We'd just moved into a new home, with a new mortgage and our six-month old was asleep upstairs.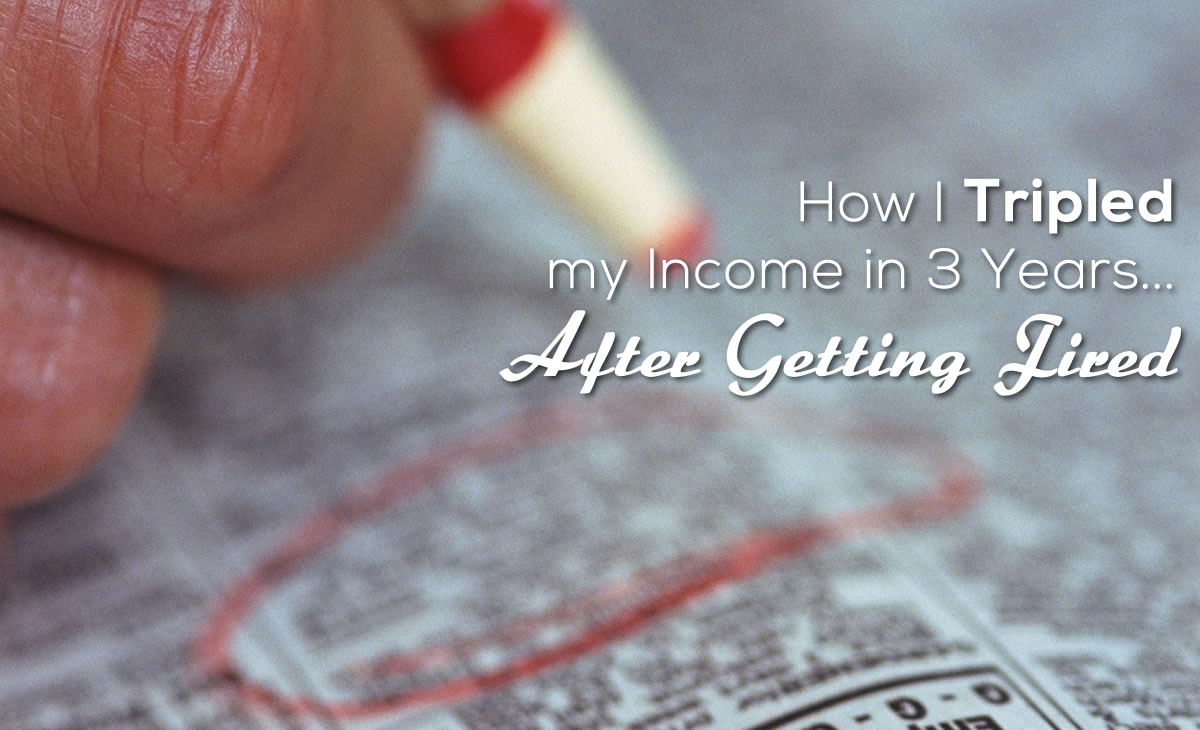 My first reaction was panic. I was terrified.
My next emotion was helplessness. I literally had no idea what to do. Sure, I hated my job. In fact, just the night before, my wife Tara essentially told me I needed to find a new job…or else. The stress and chaos was too much for either of us.
Next, I felt hatred. Towards the owner of the company. Towards myself for not leaving sooner on my own terms. Towards…well, "the system" and "the man." I was just angry.