I'd held on to unforgiveness for too long. It was time to finally forgive my father.
Time to move past the hurt, the rejection, the anger. It was time.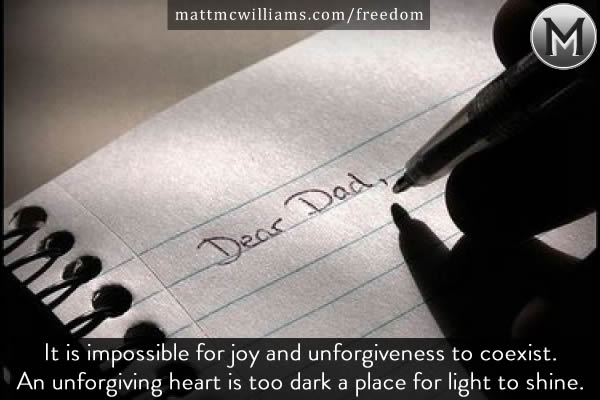 It is impossible for joy and unforgiveness to coexist.(Tweet That) | Share this Graphic on Pinterest | Share on Facebook
I can't tell you how many times I said that to myself. And it never happened.
Days wrestling with my feelings turned into weeks, which turned into months, and eventually years. Layers of failed attempts or flat out refusals to do so had hardened my heart. Would I ever be able to forgive him?
Or had those years actually softened my heart? Had they actually prepared me for that night recently when I would read about breaking generational chains and forgiving my dad?