Could it be that a 2000-year old Bible verse actually contains the secret to happiness?
What about a longer, more fulfilling life? Or even influence and purpose?
It's true.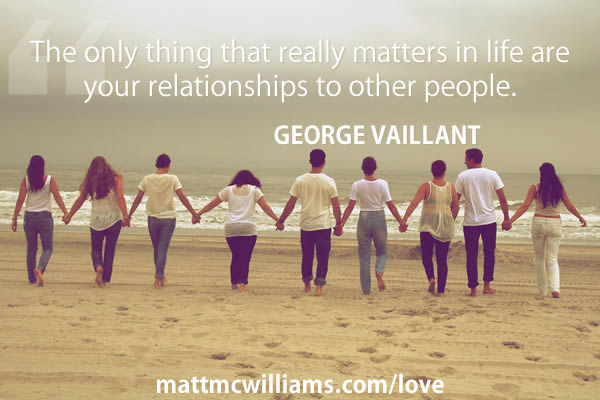 "The only thing that really matters in life are your relationships to other people." – George Vaillant (Tweet That) | Share this Graphic on Pinterest | Share on Facebook
Nearly 2000 years ago, the apostle Paul wrote about the secret.
The one thing we need to live the kind of life that others admire. The one key to happiness, health, and living a life that has meaning and influences and impacts others.