Raise your hand if you like meetings.
Even at the finish line of a marathon, that is a question sure not to cause a stink. (Get it? Marathon…sweaty people…stink? OK, good.)
Whether you are one of the eleven people worldwide who raised their hand to that question or you are like the 99.9999% of us who hate meetings, you want them to be better. So I brought in Tom Dixon to offer some helpful tips.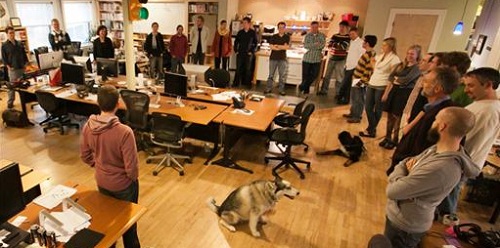 Tom left a great comment a few weeks ago in my post, Do This in Your Next Meeting. It Works.
One trick I've learned as a meeting participant is to play back one or two sentences that recap what I've taken away from the discussion…this can be helpful to others to solidify what was discussed as well as a chance for the group to clarify any points I didn't get right.
Tom normally writes at his blog, Monday is Good where he offers practical career help. He believes it is possible to look forward to Monday. Connect with him on Facebook and Twitter too. You won't regret it.