And How You Can Win 5 of Them for Free
I truly believe that books can change the world. And the right ones can certainly change your business. The stories, ideas, and strategies in good books can ignite a fire in you and give you the tools to take your business and life to the next level. Today, I'll share my ten favorite books for affiliate marketers…and show you how you can win the top five!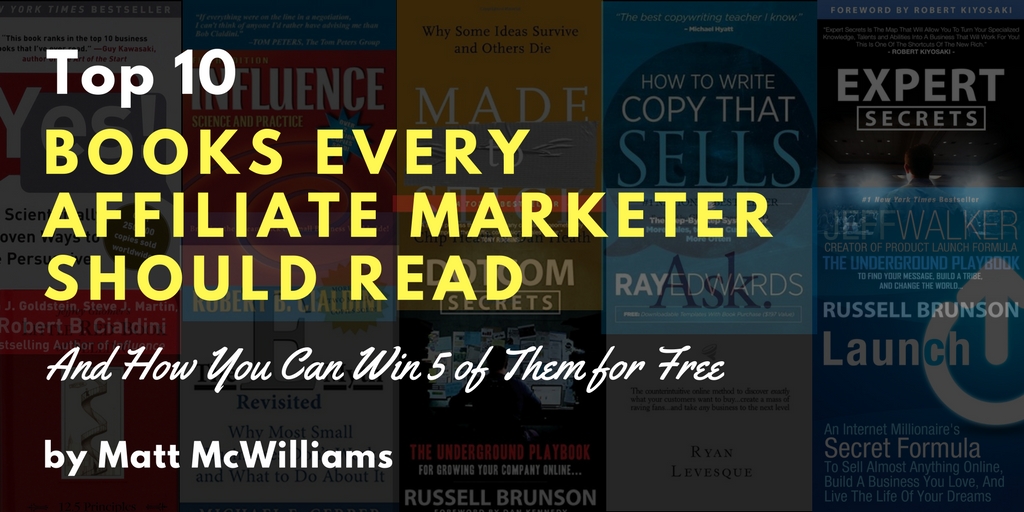 Charlie "Tremendous" Jones said it best:
"You will be the same person in five years as you are today except for the people you meet and the books you read."
Here's the thing about books though, whether they be marketing or otherwise. The books themselves don't actually do anything for you.