Mark Sieverkropp loves his job. How about you?
It hasn't always been that way. Less than two years ago, he absolutely hated his job.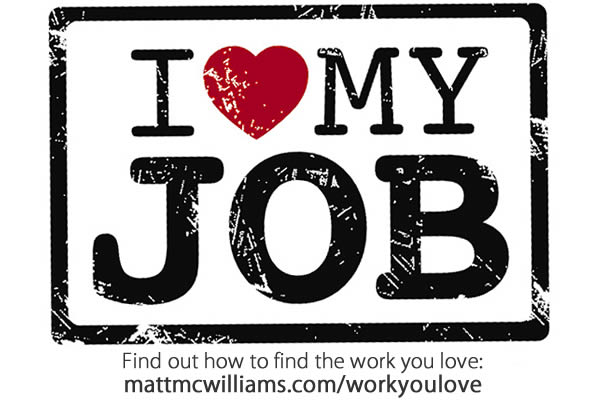 It's possible to find work that will make you say "I love my job." (Tweet That) | Share this Graphic on Pinterest | Share on Facebook
But he found the work that he loves; work that he is passionate about. He actually wakes up and looks forward to work. He is making a difference each day. He is truly living. And he wants to teach you how to live that way, too.
Worn out – physically and emotionally
Mark woke up one day from a deep slumber. He looked over at the clock…
7:37
It hit him suddenly…his mind raced…
What?!? I'm three hours late for work!
Hurry, hurry, hurry. Go, go, go. Get up! My boss is going to kill me. Gotta get my clothes on. Where is my phone?!? Why is my wife yelling at me?
Wait, what was his wife yelling at him? He could barely make it out through the fog of war.