Tribe Writers Launches again October 2018
How do you build a blog from nothing to more than 100,000 readers in less 18 months? Answer: You follow exactly what Jeff Goins teaches in his Tribe Writers course. It's launching again this October and it's going to be his biggest launch yet!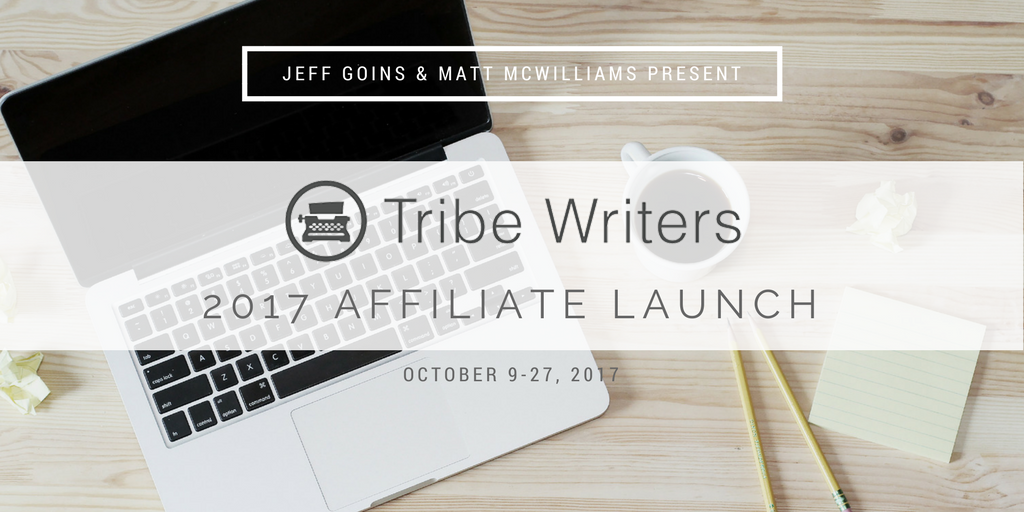 Tribe Writers is best-selling author Jeff Goins' online course for those who are serious about to honing their message, building an audience, and getting published.