Scott Barlow Shares What Worked, What Didn't and What YOU Can Learn from Him
We all have to start somewhere. Some first time affiliate launches are big. Some are small. Some are resounding successes, while others are unmitigated disasters. Most, however, fall somewhere in between. That's exactly what happened to Scott Barlow with his first affiliate launch.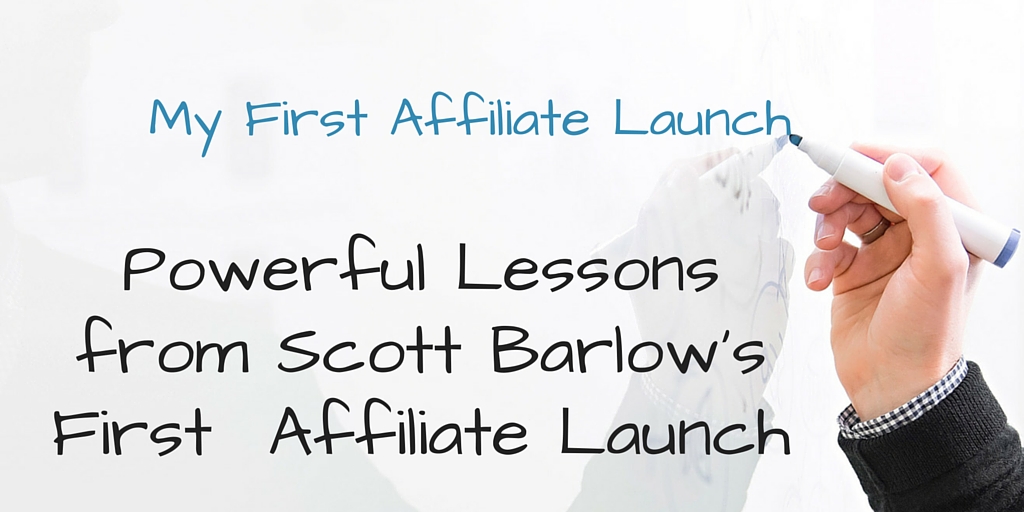 This is the first in a series of posts called "My First Affiliate Launch." Each post will highlight an online entrepreneur who recently ran their first affiliate launch. This month's featured launch is from Scott Barlow. Scott has ran several successful businesses, conducted over 2,000 interviews as an HR professional and personally has made several successful career changes. Scott's course,
Figure Out What Fits
helps people discover their strengths and decide what work fits them so they can design their work around their life and not the other way around.
I've participated in JV launches for over 2 years for several different courses. Some of them were total failures and others have been very successful.
I recently moved into doing JV Partnerships for my own products as a way to build out my list and be able to reach a greater number of people.
We began by offering a free 8 day course that helps people learn what they should be doing for work or business. Later, this turned into webinars. With each new affiliate partner we would offer the 8 day course to their list — which was an extremely high value optin and led to an opportunity for people to learn more through the webinar. We went through this same sequence one affiliate partner at a time. This allowed us to send a lot of people through the 8 day course and do a lot of webinars so we could really perfect our messaging and sales funnel.
Once I had proven the sales funnel and messaging I knew I wanted to do a full JV launch.
We did our first full-scale affiliate launch in January 2016 with approximately 15 affiliates.