What You Can Learn About Leadership from a World-Class Conductor
Aren't great leaders supposed to know it all? That was the lie I told myself for nearly a decade. Today's guest destroyed that belief once and for all. In this episode of the World Changer Show, he'll share why great leaders must be ignorant (or at least act like it).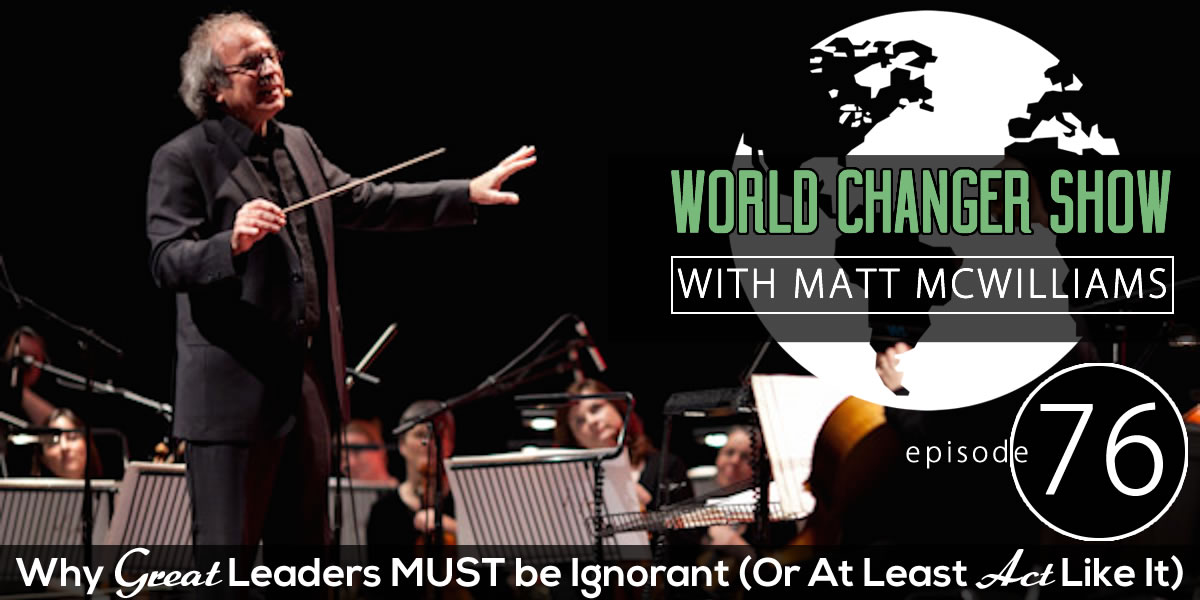 It's not very often that I read a book and recommend it as highly as I recommend the one we're talking about today. I was honored to join the author in a wonderful conversation about leadership, why ignorance is a necessary leadership trait, and what we can learn from world-class composers and conductors.
In this episode, we discuss:
Why you shouldn't be a know-it-all leader.
How ignorance is central to great leadership.
What you can learn about leadership from six world class conductors, all with very different styles.
What it was like to be mentored by the great Leonard Bernstein.
How "experts' syndrome" can hold you back and how to overcome it.
Why you must embrace the gaps in life (and how to do it).
What makes some music timeless and others forgettable.
How allowing individuals to express their uniqueness actually makes for better teamwork.