If you're not hearing negative voices, you're probably not doing much.
You're probably not chasing a very big dream.
And when you do, remember these words from Vincent Van Gogh.
So, if you're doing anything meaningful, you're going to hear negative voices. They will whisper. They will scream. They will make sense.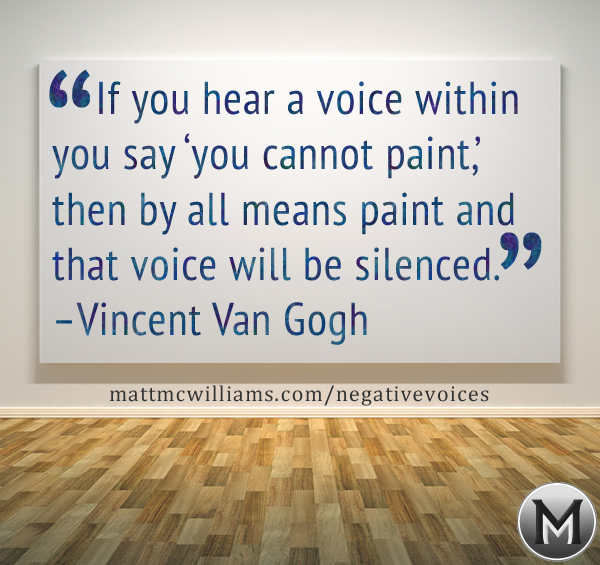 "If you hear a voice within you say 'you cannot paint,' then by all means paint and that voice will be silenced." (Tweet That) | Share this Graphic on Pinterest | Share on Facebook
Want to silence your negative voices? Then do exactly what they are telling you not to do.
Do it as an act of defiance.
Do it to shut up your voices.