It's that time of year for many of us. We're trying to hit our year end goals, it's cold and flu season, the days are darker and colder, and for people like my retail clients and me, it's just plain busy. So how do you push yourself and not suffer the consequences? I share exactly how to do that in today's episode.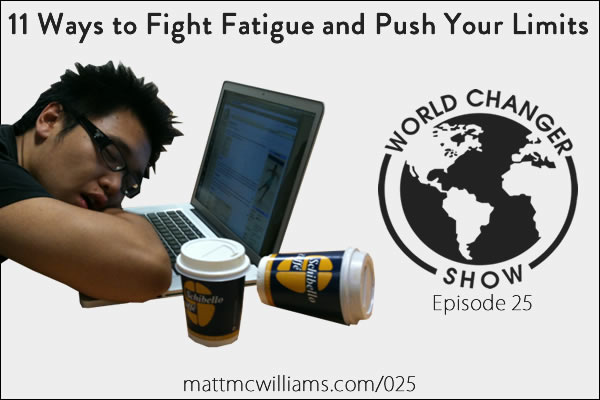 I pushed myself to the brink of disaster.
I woke up Christmas morning exhausted, sick, and fifteen pounds heavier than I was two months before. I was at the tail end of a seven-week marathon of ninety-hour workweeks and my body and mind were paying the price.
By Christmas morning, I was mentally and physically fatigued. I had a horrible cold that lasted far too long, and my pants didn't fit very well. I was an absolute mess.
Sometimes you have to push. That is a fact of life. There are times that call for extra effort, extra focus, and extra hours. But when you do, it doesn't mean that your body has to end up in shambles.
Today I share 11 things I learned during that rough time and what I am doing differently now.
Listen to this episode: 
Quote
It is our best work that God wants, not the dregs of our exhaustion. I think he must prefer quality to quantity.
Episode Links and Resources
Lee Berk study – Just the expectation of a mirthful laughter experience boosts endorphins 27 percent, HGH 87 percent
Ask Me a Question
If you have a question, comment, thought or idea, you can leave a voicemail for me or contact me via email.
Subscribe to the Podcast
Share the Love
If you enjoyed the show, please rate it on iTunes and write a brief review. That would help tremendously in getting the word out and raising the visibility of the show so that we can inspire other World Changers just like you.
Next Episode
Join me for Episode 26, an interview with Chandler Bolt, a young man who is out to change the world. He's helping others to be more productive, buying 10,000 life-saving malaria pills for those in need, and inspiring a new generation to think big and change the world.
Questions?
Text me anytime at (260) 217-4619.
Or…check out some of my free reports to help you get on the right track: