If you want to change the world, there are certain attitudes you must adopt. They are non-negotiable, absolutely essential to success, and you will notice them among all successful people.
#1 I am a risk taker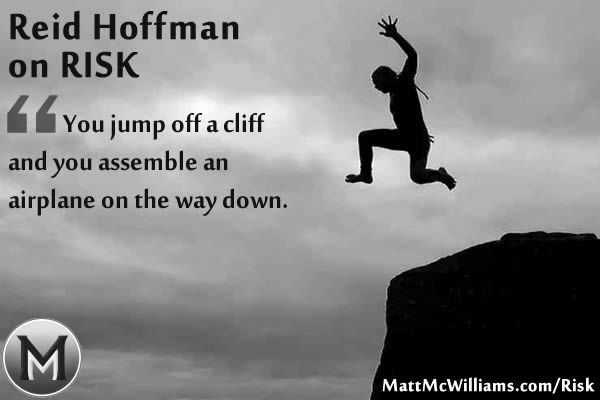 World changers take risks.
They do as Reid Hoffman, one of the co-founders of LinkedIn, suggests. They jump off a cliff and then assemble an airplane on the way down. They demonstrate faith, which Martin Luther King, Jr. described as taking the first step on a staircase when you don't even see the second step.
World changers are willing to take chances that most people are not willing to take. They recognize that nothing good comes from a place of security. They understand that nothing memorable comes easy. They know that mediocrity is the enemy of greatness.
World changers take risks.
#2 I am creative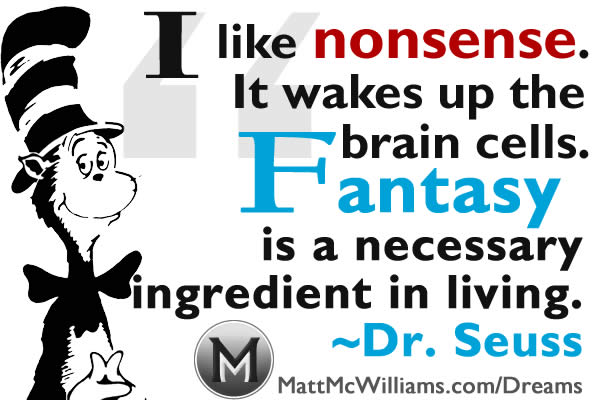 World changers are creative.
In order to change the world, you have to see things that most people don't. You have to think in ways that others think might be crazy. World changers have the attitude that what many might call nonsense is necessary, as Dr. Seuss says, because it wakes up the brain cells, livens the soul, and is the only force that leads to world-changing ideas and movements.
Fantasy, the ability to dream big and see things no one else can, is a necessary ingredient in living a meaningful, world-changing life.
A motorized car? That's crazy. But Karl Benz and Henry Ford changed the world. Personal computers? In homes? You've got to be kidding me. But, I write this on one now.
The only ideas that change the world seem crazy at first. If you're going to do anything meaningful, be willing to engage in a little nonsense from time to time.
World changers are creative.
#3 I do not need others' approval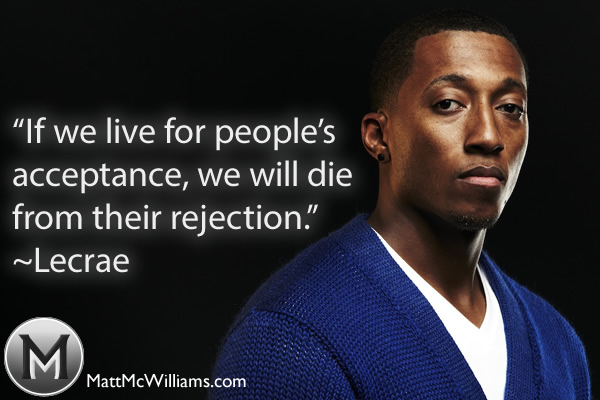 World changers do not wait for others' approval.
They realize that if you live for people's acceptance, you will die from their rejection, as rapper Lecrae Moore says. The quickest way to derail a world-changing idea or movement is to ask the question:
What will others think of this?
That doesn't mean you ignore the market and set about creating a product that no one needs or decide to change the world by becoming a streaker with poignant messages on your naked back. What it means is that your purpose is bigger than anyone's approval. The majority of the people around you are likely small-minded and think that anything outside of the box is too risky and too crazy. They will do everything they can to drag you down, often unintentionally.
And when you live for their acceptance, their rejection kills your momentum. It kills your idea. It kills your soul, the one that once said you can change the world. In the end, it kills you.
That's why world changers do not wait for others' approval.
#4 I embrace failure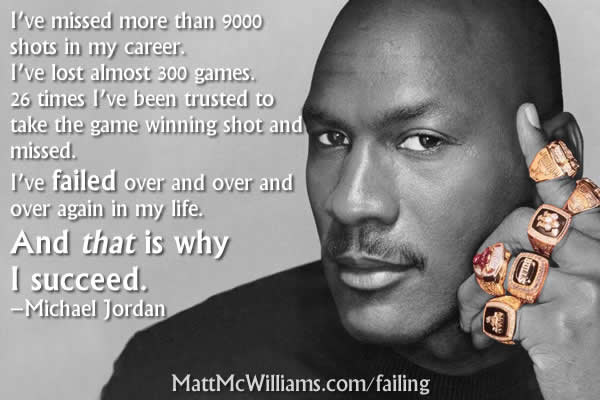 World changers succeed through failure after failure.
Michael Jordan is arguably the greatest athlete of all time. And, yet he was cut from his high school team as a sophomore. But that was only the beginning of his failures.
It's hard to think of him failing. He was so talented. So driven. So awe-inspiring.
But we often forget that it took him seven seasons to win an NBA Championship. His early career was full of heart-breaking losses, missed shots with the game on the line, and doubters.
It was those 9,000 missed shots, the 300+ losses, the 26 game winners he missed, and each and every one of his failures in basketball and in life that led to his successes.
Michael Jordan is a world changer. He succeeded through failure after failure.
#5 I know my purpose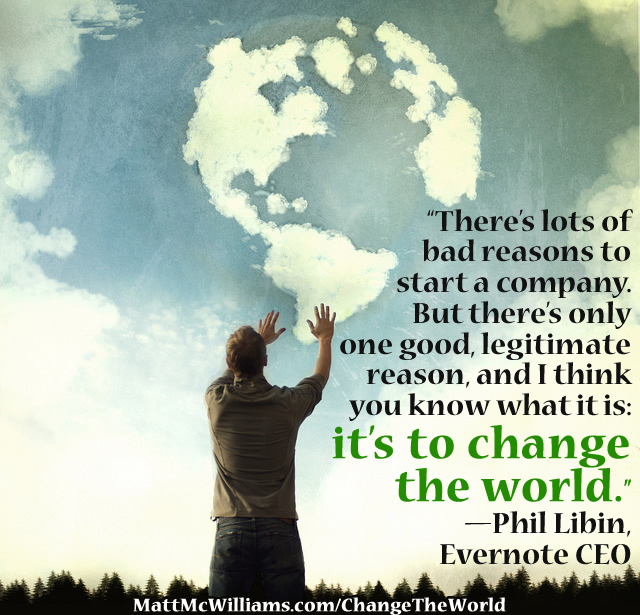 World changers know their ultimate purpose.
It's to do just as their title might suggest:
To change the world.
Phil Libin, the CEO of Evernote says that the only legitimate reason to start a company is to change the world. I believe that is the only legitimate reason to start anything.
You don't have to start a company to change the world, although you might. But whatever you do, you must do it to live out your purpose. Everything you do should be done through the lens of being a world changer.
Because that is exactly who you are.
Phil Libin and Evernote are changing the world because they know their ultimate purpose. Do you?
Adopt these five attitudes of world changers and you, too, will find a life of meaning and influence.
Action item: Choose one world-changing attitude to focus on this month. Make it your mantra for the month ahead.
Which world-changing attitude are you choosing to focus on?