If you have an audience who wants to start working online but aren't quite sure where to start, this affiliate opportunity is for you.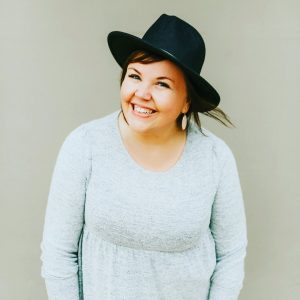 Abbey Ashley, the Founder of The Virtual Savvy and creator of TheSavvySystem, helps aspiring virtual assistants launch and grow their own at-home business from scratch.
Abbey started her own virtual assistant business in 2016 and was able to replace her full-time income by working part-time, flexible hours. In 2016, she launched The Virtual Savvy and created an online training program to teach others how to do the same. 
The demand for remote work continues to rise and it is her mission to help others start their own VA businesses.
I'm personally very excited about this affiliate opportunity for 2 big reasons:
1- The demand for remote working virtual assistants will keep growing. This isn't just a one time launch opportunity. More and more people are looking for new ways to work from home and start their own online businesses.
2 – You can trust Abbey. She has not only done everything she teaches, but she's trusted by some of the biggest names in business. She has grown a multi-seven-figure business and is recognized as a Forbes Next 1000 Entrepreneur.
Target Audience
If you have an audience of women (often moms) who are interested in working from home, you're a great fit.
Other target markets include side-hustlers and digital nomads such as:
service providers,
authors,
bloggers,
podcasters,
consultants
What's Included
The SavvySystem has over 70 lessons inside of 14 self-paced modules that cover how to LAUNCH, GROW, and SCALE a virtual assistant (VA) business. 

Each module helps your audience achieve a certain skill. For example:
Discovering your skillset
Branding
Packages & pricing
Collecting payments, invoicing, and taxes
Legal frameworks
Marketing
Web development
When and how to raise your prices
Building a team
And more…
In addition to the signature course, students will receive:
Lifetime Access to the Mastermind Community

Customizable VA contract created by our own attorney, along with email support

Private Facebook group with a VA coach present

Monthly Live Calls within the Facebook group

Monthly Group Accountability Calls with members of The SavvySystem

Exclusive Job Opportunities not found anywhere else

LinkedIn Training to find and book clients

Savvy Your Site website trainings for WordPress and Elementor

The VA Template Vault: All of the scripts and templates needed to pitch and work with clients

Personal support to review your website, proposals, and portfolios. PLUS…
Launch Dates
Open Cart: July 16th, 

Close Cart: July 30th
Pricing
The SavvySystem is $1497 or 12 payments of $147 ($1764)
Commissions: 30% of all sales ($449.10 for each pay in full sale of The SavvySystem, or 12 payments of $44.10)
Prizes:
3 Sales:

Live workshop with the TVS Leadership team ($500 value)

10 Sales:

iPad Air w/ Pencil & list of Top 10 productivity apps ($850 value)

25 Sales:

55″ QLED "The Frame" 4k TV ($1,700 value)

100 Sales:

Elite Home Gym Package ($5,000 value)

250 Sales:

Ultimate VIP Disney Experience for 4 ($15,000 value)
Testimonials