Whether your audience is solopreneurs who are just getting started or they're making six figures, legal policies and written contracts are their best friends. Bobby Klinck's legal templates help online entrepreneurs confidently protect their business, intellectual property, and professional relationships WITHOUT spending thousands to hire a lawyer to write the legalese for them.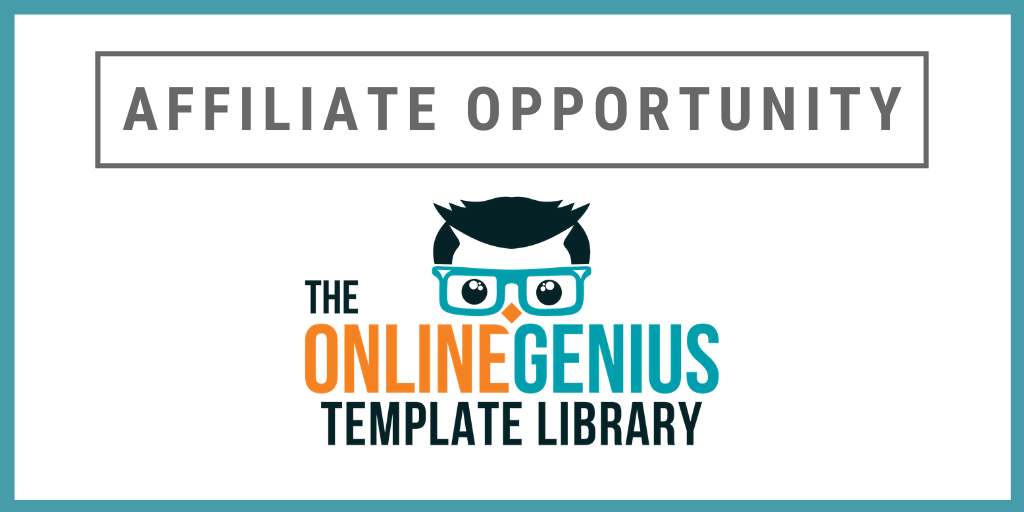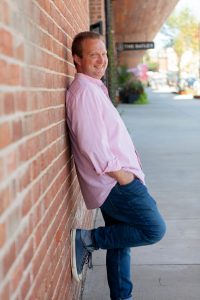 I recently met Bobby Klinck and, what can I say, I'm impressed.
Bobby is a Harvard Law Grad turned online entrepreneur — but he's NOT your typical lawyer. He doesn't do suits, he hates legalese more than you do, and has a tendency to make lame pop-culture references and dad jokes (my kind of guy).
He's built a thriving online business by doing things a bit differently than other people…making the legal and business stuff simple with a focus on building real connections with real people instead of thinking of people as potential transactions.
I'm personally very excited about this affiliate opportunity for 3 big reasons:
1- These templates are backed with both extensive expertise in intellectual property law and an applied knowledge of the intricacies of online business. Basically, that means every template is written by someone who gets it and understands online business.
2 – All Bobby's legal templates are created with online businesses in mind—course creators, membership sites, coaches, and service providers can utilize these legal templates knowing it will help them cover all the important aspects of their unique businesses quickly and easily. 
3 – Bobby is a little unorthodox in the online business space. After trying the "secret" strategies all the "expert" online entrepreneurs were telling him to do, Bobby threw out the "online marketing" rulebook and skyrocketed his business success. Besides just helping people with the "legal stuff," Bobby helps other entrepreneurs build their own thriving businesses using fundamental marketing concepts.
Target Audience
Online Business Legal Templates are for anyone who currently has an audience and business that serves knowledge brands (online businesses who make money selling their knowledge and expertise).
This includes:
course creators,

membership site owners,

coaches,

service providers,

authors,
bloggers,
podcasters,
consultants,
experts,
…anyone else who wants to make sure their online business has its legal house in order.
In short, for anyone looking to have a simple way to make sure their online business has some legal protection, then these Online Business Legal Templates are probably for them!
What's Included?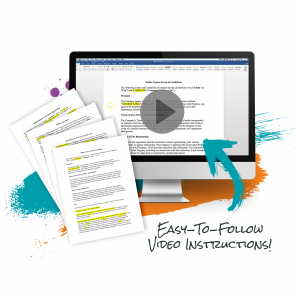 There is an entire library of legal templates to choose from at different price points.
Every template comes with easy-to-understand video instructions that explain the legalese in the template (so customers know exactly what their agreements cover!) and how to customize the contract for each unique business. Once owned, contract templates can be used over and over again for new products and services.
COMING SUMMER 2021: All contracts come with easy one-click generators that will make generating new agreements as easy as answering a couple of questions and clicking a button! 
Launch Dates
This is an evergreen promotion, so it is always available for you to promote to your audience.
Fit a launch into your content calendar when it works best.
Pricing
Individual templates start at $27 and there are template bundles available from $27-$997.
The most popular product is the entire template library, which is $997.
Commission: 50% commission on ALL legal template sales.
Testimonials
Amy Porterfield
"Bobby's teaching style is incredibly easy to follow. He takes complicated legal language and turns it into understandable, actionable steps… Bobby's heart is in the right place. He deeply cares about those he serves and it's refreshing that he's 'one of us' with an incredible knowledge of the law as well."
Amy Porterfield loved the Course Agreement so much, she included it in her signature program, Digital Course Academy!
Tyler McCall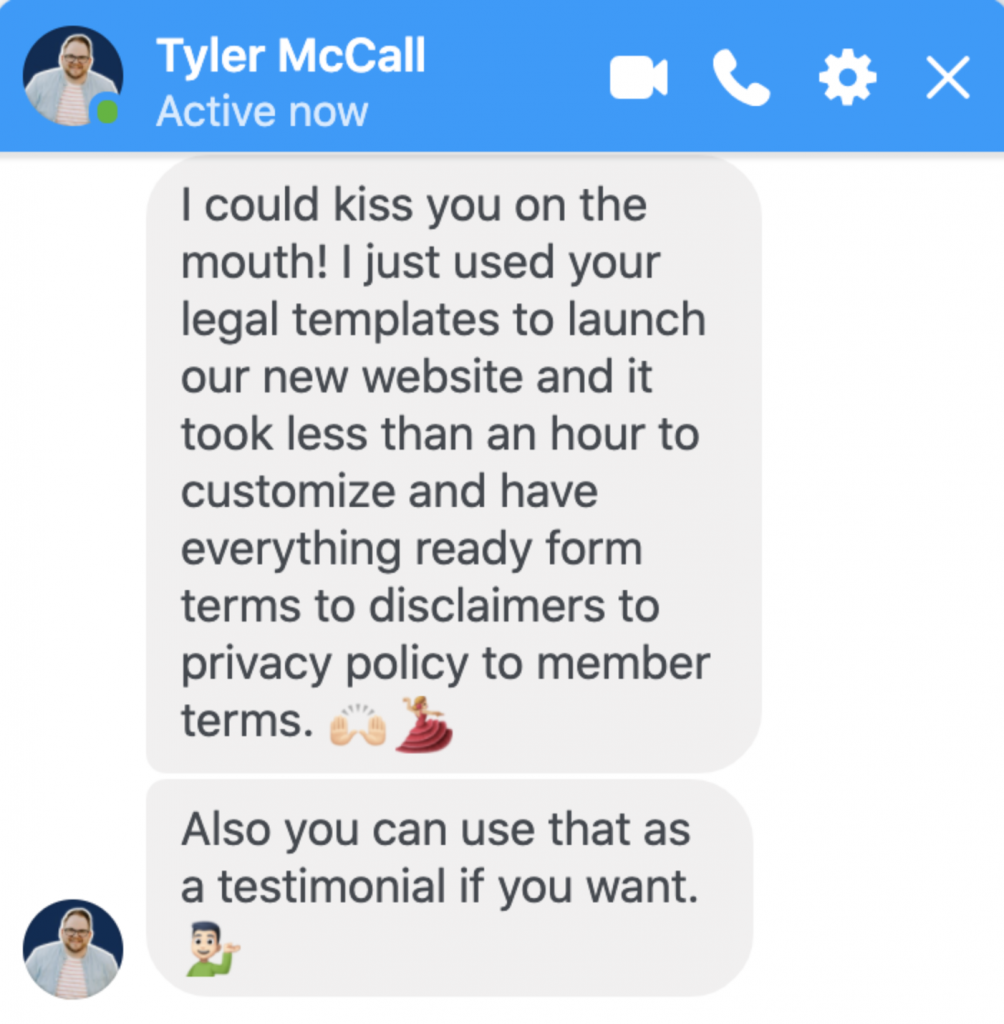 Tara Wagner, Coach (Customer)
"I'm so impressed with the amount of information and training for the cost. I absolutely love the walkthroughs on how to customize the templates. I've seen others who offer 1/10 of the forms or guidance, for 10x the price, and without all the clear, step-by-step instructions and walkthroughs."
Mackenzie Holznecht, Fitness Coach (Customer)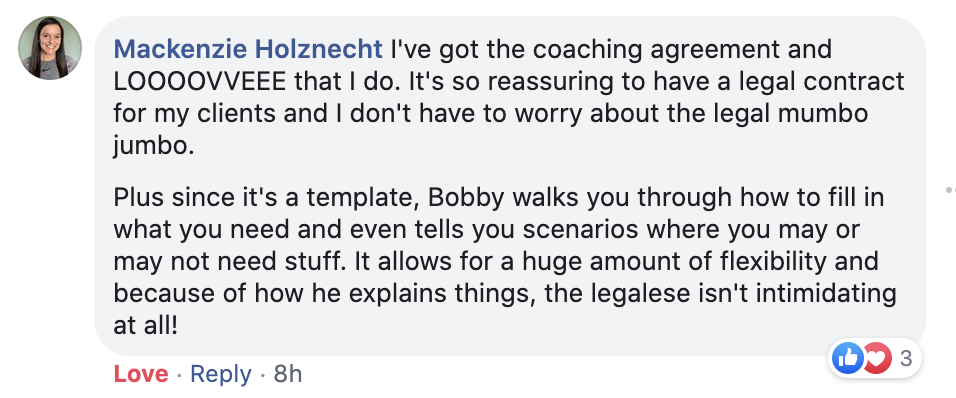 Darcie Milfeld, Course Creator (Customer)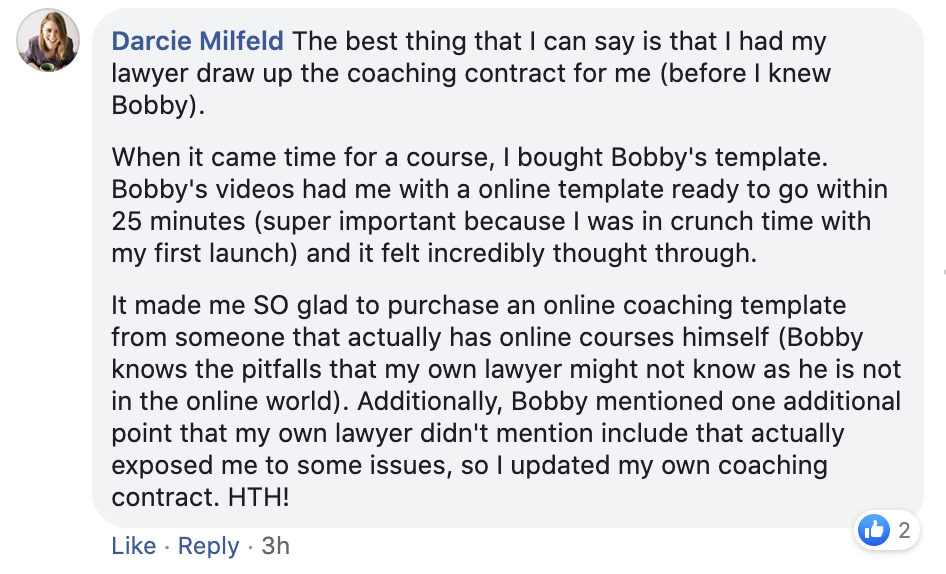 Laura Naiser, Coach (Customer)
"When Bobby teaches it's like having your friend who is a top-notch lawyer explain legal issues in down-to-earth, everyday language… He doesn't "dumb it down" but he eliminates the confusing "lawyer speak" and makes complicated topics easy to understand."
Templates are "Dummy Proof"