If your audience wants to know how to get their kids to cooperate without punishments (or even rewards), how to have more closeness and less conflict, or how to get through the day without meltdowns, then this event is a lifesaver.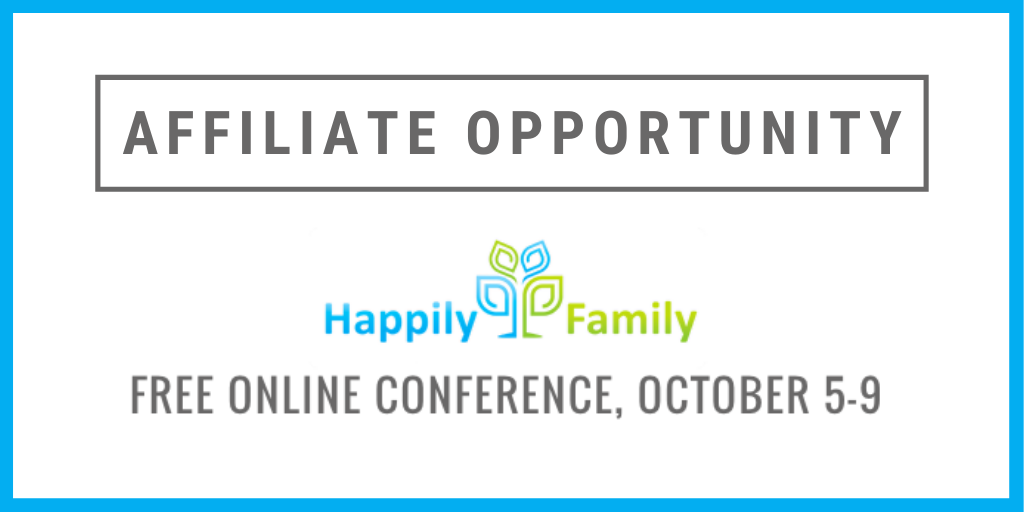 It's called the Happily Family Online Conference 2020 and is in its 9th year.
This conference draws in over 100k participants from over 200 countries and is the absolute best place to get information, current research, and strategies on how to build cooperation and connection in your family — from toddlers to teens – even if your child has challenging behaviors or a diagnosis. 
And the best part…your audience can attend the Conference completely free of charge!
I am personally very excited about this launch for 3 reasons:
It's from my friends & clients, Jason and Cecilia Hilkey. Jason and Cecilia are a tremendous power team in the online parenting space. You've seen me feature them before. As clients in our Your Affiliate Launch Coach program, they know how to run a launch and support their affiliates 100%. I cannot pass up the chance to help them ROCK this affiliate program!
Jason and Cecilia are some of the most genuine people I know online (and offline). This past year as we brought the Happily Family team on as a client, I've had an opportunity to get to know them, and they are who they say they are. They have integrity for their beliefs and what they share with parents, and they genuinely want to help conference attendees. Their mission to help parents have better relationships with their kids is what drives every decision. It's in the name…Happily Family.
This conference is going to help families & convert into sales. Remember, every conference sign up is one more family that gets to have a peaceful bedtime or rebuild relationships. That alone is a huge win. But, Happily Family products convert VERY well. Last year their conference had over 100,000 attendees and this year won't be any different.

We've seen an average earnings per click of $59.84 (click to sale for 100 clicks) from affiliate traffic and a 2.9% conversion rate

.
You are definitely going to want to mark your calendar for this launch!
Here are some details about the launch:
About Happily Family
For over 20 years, Cecilia and Jason Hilkey have worked with families to build connection.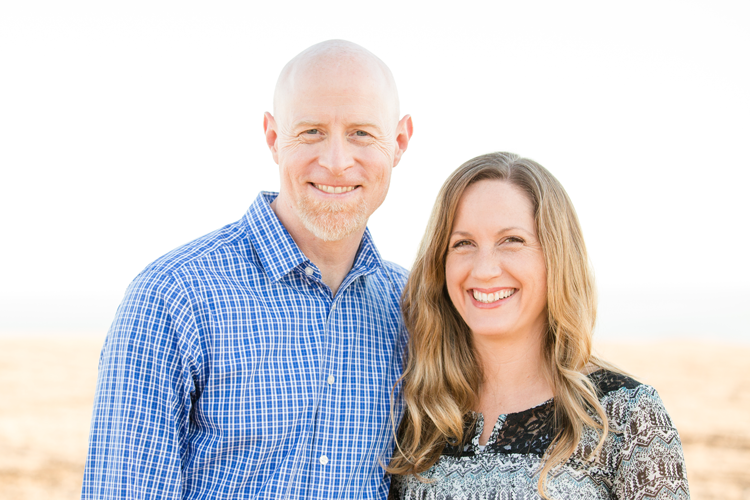 Over the years, the Hilkeys have conducted over 200 interviews with parenting experts and they touch the lives of tens of thousands of parents each week. Together they've taught communication classes to parents and educators, worked with children with special needs, and even taught together in the same preschool classroom.
Cecilia is a pediatric occupational therapist and parenting coach. Jason is a computer geek and a longtime meditator. They founded Happily Family to help parents get emotional support and tools to handle challenging behaviors and meltdowns while creating connection in families. 
Their popular conferences, blog, parent coaching, and classes touch the lives of tens of thousands of people each week.
They are married and live in Oregon with their two 2 teen daughters, a cat, and a huge vegetable garden.
The Happily Family Online Conference
The Happily Family Online Conference 2020 offers information for raising self-motivated, confident, and thoughtful kids, sharing the wisdom from some of the biggest names in parenting, mindfulness, mental health, and child development.
Attendees will learn how to:
help kids develop coping skills for "big feelings" or anxiety,

how to set limits,

protect kids from being a victim or a bully,

navigate friendships,

develop resilience,

motivation, and self-compassion,

how to talk to kids about sex and racism,

and much, much more.
The best part is that Cecilia and Jason do a fantastic job at distilling what each of the 25 experts shares into actionable information that can be used immediately in your family.
The Happily Family Online Conference is the biggest and most popular conference in the parenting space, and I know that Jason and Cecilia will take care of you as an affiliate as well.
Target Audience
The primary topics covered in the conference are fostering cooperation without punishments, handling big feelings, and raising resilient, motivated kids.
The conference has been very well received by parents, teachers, therapists, coaches, and more.
What's Included in the Conference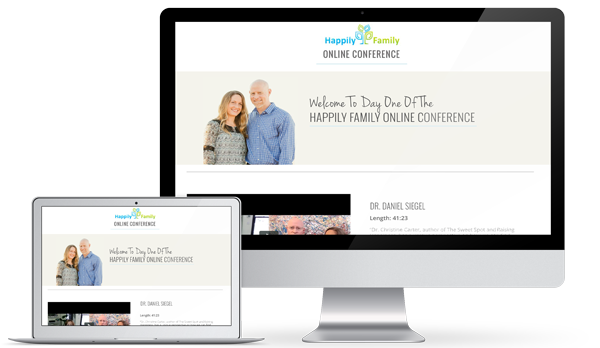 When attendees register for the Conference, they will have FREE access to all of 25 Conference interviews over the course of 5 days.
Those who purchase the Lifetime Pass will receive unlimited access to
the videos,

downloadable MP3s,

transcripts,

and executive summaries.
Launch Dates
The Happily Family Online Conference is available for you to promote beginning Sept 28th, 2020.
The Conference goes LIVE, October 5-9th, 2020.
They may do a bonus day on October 12th with all the presentations from all previous days available (The Bonus Day is TBA).
Pricing
Conference: Lifetime Pass $97-197 (depending on when they purchase)
Commissions
Commission: 40% on conference recording purchases
Tier 2 Commission: 10% on conference recording purchases
Prizes: In the last conference, they gave away $3,250 in cash prizes to affiliate partners big and small.
Testimonials
"Thanks SO much for making such amazing information available WORLDWIDE!!! This is the BEST conference EVER." –Linda F.
"By far my favorite online conference I've attended. This is awesome. I can't thank you enough for your efforts." –Danielle
"Such in-depth info that will impact our families for generations to come." –Jennifer B.
"I love, love, loved it! I am excited – like the feeling after parachuting from 10,000 Feet!" –Sara
"This conference is so unique. So profound. So relevant." –Nini
"I'm a better parent because of Cecilia and Jason. I've been moved to tears watching and listening to the conference. I just want to say thank you for all you do." – Sonya 
"The conference is changing my life and I know it's changing my son's life. My son started meditating and a little altar that he set up. The conferences are the bedrock of my parenting! With all my heart, thank you." – Eba
"I am a family therapist, parent educator and mother of three little boys. has been inspiring and full of great ideas." – Kadri
"I now believe that we have the tools and the knowledge to help the next generation become better than ever!" – Stavroula
"I'm seriously crying tears of joy right now. I just want to say thank you so much from the bottom of my heart." – Tiffany
"I feel really empowered and ready for my parenting challenges after listening." – Ingrid
Other Affiliates Committed to Promoting
Most of the speakers will also be promoting the Conference including:
Suzanne Tucker,

Seth Perler,

Amy Lang,

Dr. Christopher Willard,

Dr. Dan Peters,

Dr. Kristin Neff,

Dr. William Stixrud,

Ned Johnson,

Janine Halloran,

Leslie Potter,

Rosalind Wiseman,

Todd and Cathy Adams,

Tosha Schore