If you want to become the go-to person in your market, the number one choice for your prospects, the obvious market leader who serves hard and sells easily…then this affiliate opportunity is for you.

One of our clients, Kim Walsh Phillips, has developed a system that helps coaches and consultants attract their right-fit customers on auto-pilot and multiply their sales, in just 12 minutes a day or less.
I'm very excited about this affiliate opportunity because: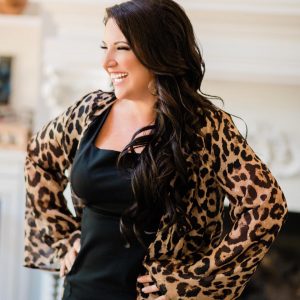 1 – Kim is incredible! She is the founder of Powerful Professionals, a business coaching and education company. She went from 32 clients to over 11,000 in less than a year and was recently named #475 in the Inc 5000 and is an MBA-free self-made millionaire. Her superpower is scaling consulting and coaching businesses to six and seven figures and beyond.
She's the real deal and is the behind-the-scenes secret weapon of some of the biggest names in business including Kevin O'Leary from Shark Tank, Dan Kennedy, Mike Michalowicz,  Author of Profit First, Harley Davidson, Hilton Hotels and Highpoint University, and has spoken on stages beside some of the world's leading thought leaders including Tony Robbins, Grant Cardone, Barbara Corcoran and Gary Vaynerchuk.  
2 – This promo will convert. Kim and her team are using a super low barrier to entry challenge as the optin. And as I learned through my own List Launch Challenge and learning from Pedro Adao, challenges convert!
Target Audience
coaches
consultants
service providers,
authors,
bloggers,
podcasters,
speakers,
anyone looking to connect with the right audience on auto-pilot.
What's Included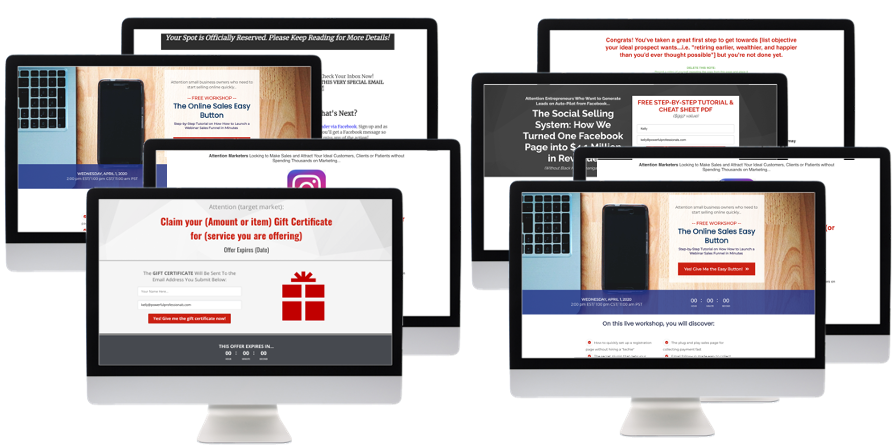 13 Modules including…
Ready to go lead generation campaigns to quickly grow your list with your right-fit clients
Plug and play campaigns you can use right now
Facebook Ad Swipe & Plug & Play
12 Months of Monthly Coaching and Q&A Calls
Bonus – Instant Influencer Kit
Bonus – Celebrity Posting Formula for Facebook and Instagram
Full Pay Bonus – One on one strategy session with Kim Walsh Phillips ($1,500 value)
14 Day No Questions Asked Money-Back Guarantee
Pricing
$997 or 3 payments of $332.33
Commissions:
100% of VIP Challenge – $17
40% of Social Selling Machine – $997
100% of Launch Academy Live Non-Refundable Base Ticket – $97
Testimonials
"Using the Social Selling Machine I did a workshop for my target market and in a two hour online event, I not only landed a $36,000 contract but I landed a book deal and three more speaking engagements. The blueprint works…follow it."
– Bob Michie, MetroMSP, IT Consultant
"Celebration time! I just got the Facebook ad stats for our end of year holiday sale…we got a 19.4x ROI! This was our BEST YEAR EVER!"
– Val Heart, The Real Dr. Doolittle
"There was so much peace and freedom in knowing exactly what we were supposed to do. This enabled us to launch without fear and generate $13,943 while growing our list in less than 30 days!"
– Lou & Tami Santini, Paradise Getaways
" Following Kim's blueprint I was able to generate $327,094. Follow the blueprint!"
– Scott Whitaker, Membership Multipliers
"Just wanted to let you know I have over 100,000 fans since I started. This has landed me a book deal to co-author with Jack Canfield (from Chicken Soup For the Soul). Thank You!"
– Bill Farrand, Winning With Notes
"Kim's program helped me tremendously to make my offers more appealing. It also makes the sales copy super-easy to implement. The "Machine" gives me the framework and support to easily set up and deploy a system. The process enables me to gather new leads while providing immediate value with sales on the front-end!"
– Michael D'Almeida, Owner of 2 in 2 Weeks
" This training was like beast mode for my business! I'm at 12k and counting AND signing new clients for $5,000 projects right off my fan page this week for the first time EVER! Has to be related to the credibility of having so many fans"
– Cynthia Schomp, Owner of Web Presence Boss
"Kim's course was able to bring me a lower-cost per attendee for my workshop than I was ever able to achieve before working with them. They even did better than my control of direct mail, which I thought was impossible!"
– James Lange, Lange Financial