If your audience is made up of authors, writers, bloggers, and copywriters, this opportunity is for you.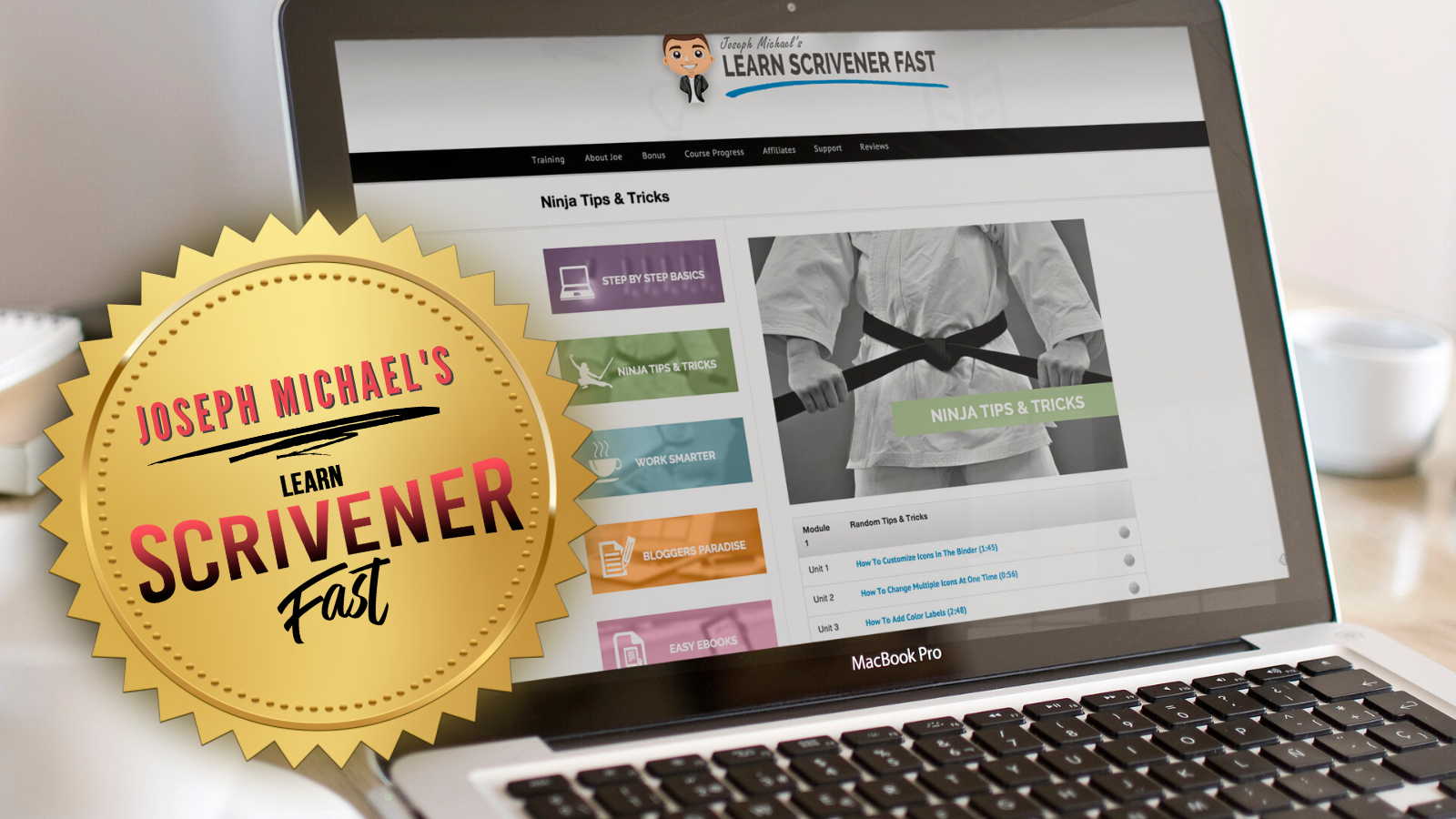 Joseph Michael is a top-notch writing coach who helps people become world-class writers by mastering tools like Scrivener and breaking through barriers like procrastination and writer's block. His courses use a step-by-step approach and are deeply rooted in scientific research but broken down into practical everyday language that anyone can understand.
I'm excited about this opportunity because: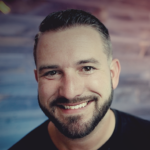 1. Joseph Michael is an EXPERT writing coach. He has over 30,000 actively-enrolled students in his online courses – from New York Times bestselling authors, full-time writers, college students, preachers, podcasters, and everything in-between.
2. "Learn Scrivener Fast" can be used by anyone who wants to be an effective writer. Through his courses, Joseph Michael has been known to reveal untapped powers and hidden benefits that accelerate writing careers, which is why writers like to say that he's their secret weapon. His courses help them become published authors, novelists, and even professional bloggers who literally wake up delighted to write every morning.
About Learn Scrivener Fast
Learn Scrivener Fast (LSF), is an online course that teaches people how to accelerate their writing careers by learning Scrivener in as little as 1 week. With over 30K students actively enrolled in the course, LSF has received rave reviews, with positive testimonials flooding in daily. Joseph Michael's courses have been endorsed by some of the most influential leaders in the industry and featured in reputable publications such as…

What's Included:
MODULE 1: STEP-BY-STEP BASICS
We'll start at the beginning and lay the foundation for setting up your Scrivener projects in a way that you'll be excited to use. I'll share with you exactly what you need to know and what you don't so you don't waste time.
MODULE 2: NINJA TIPS & TRICKS
This module is your all-in-one "go to" solution for ultimate creativity and productivity.
This is the no-excuses zone…and includes solutions to any problem you've had syncing or backing up your project.
MODULE 4: SCRIVENER FOR BLOGGING
Explains how to run a tight blog-ship using some simple tricks.
Dying to write and publish your eBook? Follow this system and you will not fail.
Target Audience:
Authors
Writers
Bloggers
Copywriters
Launch Dates:
Launch dates coming soon and evergreen
Pricing:
Payment Terms:
Commission will be available 30 days after the cart closes via PayPal or Wire transfer, as specified by your Payment Method preference in Kartra.
Commissions:
Testimonials:
Case Study JV Results (Jerry Jenkins Promo):
Jerry ran a 4-day promotion to his email list of writers/authors via a live webinar w/Joseph. Jerry started emailing about the live webinar a few days before the event and had 1,803 total registrations. The webinar began at noon CDT and 686 people showed up live with 473 still on the webinar after an hour and 20 minutes when I (Joseph) began presenting the special offer and invitation to enroll in the Learn Scrivener Fast course. There were over 50 sales during the live webinar and another 178 more sales during the replay sequence.
Whether they went on to purchase the full course or not, Jerry's audience LOVED the free training webinar!
Here are just some of the amazing comments
from the Scrivener webinar…
WWWWWOOOOOOOOOW
LOVE LOVE LOVE THIS – Amazing
Learned several new tips and tricks for maximizing Scrivener. Thank you!
Thanks for your expertise and enthusiasm.
This was awesome!
You over delivered like a fire hose!!
Very informative and helpful.
Was mildly skeptical but you absolutely delivered my dude!
Worth my time.
This was like a magic bullet.
Thanks for this training. I debated about attending, but am thankful I did.
Really learned things I had no idea about
Very good presentation. Can't wait to use.
ABSOLUTELY brilliant!!!
This was incredible.
Scrivener is so much bigger than I thought. A wonderful presentation. Thank you so much.
Outstanding, Thanks So Much
SO MUCH INFORMATION!
This was so good
This has been totally worthwhile!!
Pure joy!
Thank you! OMG I'm so ready for NaNo
You saved me!  Had no idea how to use this!
Excellent teacher
Thanks for a first-class presentation
Used Scrivener for years, and am still learning. 
Thank you for this webinar! Been using it for several years, but learned a few new things today.
You have BLOWN MY MIND!!!