Let me tell you about an awesome affiliate opportunity coming July 2021 from my friend Trevor Blattner. He has a book coming out called Redefining the Top 1% and it's going to be amazing…and the launch is going to pay some big bucks! Read more about the book and the promotion below.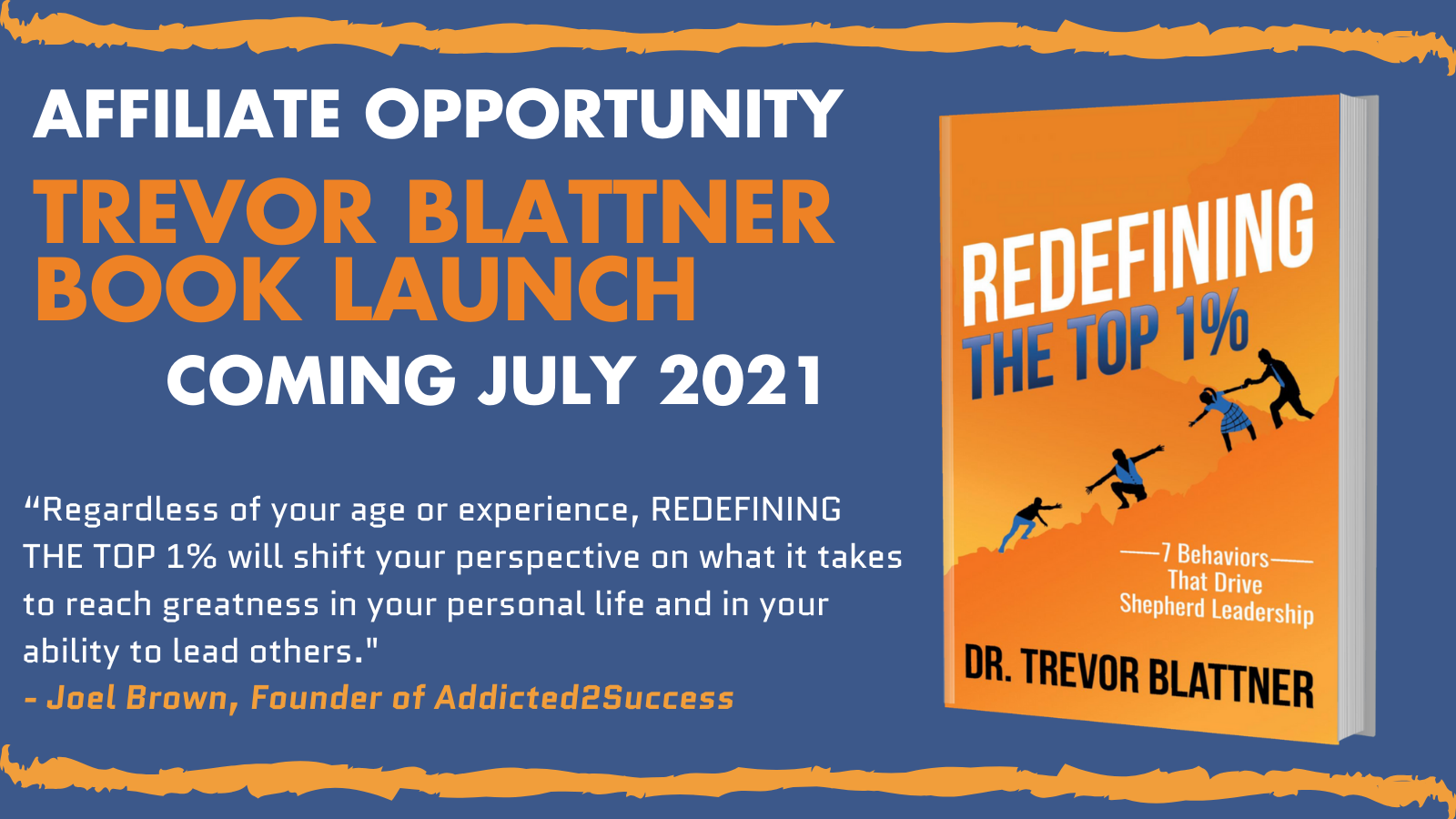 About the Book:
This inspirational and timely book is designed to help current and aspiring business leaders, entrepreneurs, parents, and all who champion greatness to enhance their personal performance and leadership capacity through a sequential step-by-step series of evidence-based behaviors.  With plenty of helpful exercises and proven strategies, this is the go-to guide for breaking away from the current trend of despair and self-destruction by becoming an inspirational leader of yourself and those around you.
Target Audience: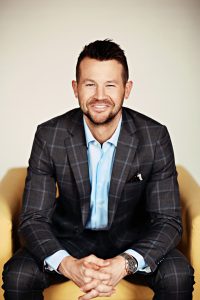 The Entrepreneur who wants to build and lead a business that is a force for good in the world.
The Conservative/Libertarian who believes Capitalism is the best path to building strong, successful, wealth-creating organizations.
The Aspiring Business leader who desperately wants to make an impact on the world and be a role model for others.
The Parent who wants to raise children who are capable, respectful, and of strong moral character.
Offers: 
Front-End Book Offer: FREE Book + Shipping Offer
Upsell 1: $47 The Reality Creation Masterclass + Audio Version of Redefining The Top 1%
Upsell 2: $97 The Personal Leadership Academy Course  
Upsell 3: $100 Application for $5000 Business Performance Amplifier Online Group Coaching
All upsells earn our partners a 50% commission for huge earnings potential on a free book offer.
Launch Date Timeline: 
Pre-Launch #1 (July 6-8): Redefining The Top 1% Manifesto + Audio Version of Manifesto
Pre-Launch #2 (July 12-14): Free Webinar + Workbook Companion
Pre-Launch #3 (July 15-26): Pre-Order FREE Book + Shipping
NOTE: Book may be promoted at any time during July.
Endorsements
"The best leaders are deeply driven to help improve the lives of others. Redefining The Top 1% inspires and equips each of us to be better leaders and better humans, while guiding those around us onto the same path."
-Marshall Goldsmith, Thinkers 50 #1 Executive Coach and only two-time #1 Leadership Thinker in the world
"When you think about reaching the Top 1%, what comes to mind? In Redefining The Top 1%, Blattner challenges the traditional notion of powerful leadership by making it very personal, and very attainable."
– Sydney Finkelstein, Director of the Center for Leadership at the Tuck School of Business at Dartmouth College, Bestselling Author of Superbosses
"Redefining the Top 1%  is a powerful and instructive book for growth-minded leaders. Trevor Blattner's compelling, research-based model for Shepherd Leadership contains practical tools and clear steps to transcend the ordinary and achieve like those in the Top !%. If you lead, aspire to lead, or seek extraordinary results in just about any endeavor, read this book."
– Mark E. Green, Author of Activators – A CEO's Guide to Clearer Thinking and Getting Things Done and Creating a Culture of Accountability
"If you're ready to take full responsibility for your life and share your talents with the world, this book will give you the inspiration and motivation you need." 
– Dorie Clark, author of Reinventing You and Entrepreneurial You, and executive education faculty, Duke University Fuqua School of Business 
"The step-by-step system of behaviors Blattner outlines in Redefining The Top 1% makes the often daunting idea of effective leadership both concrete and achievable."
– Dr. Tasha Eurich, New York Times Bestselling Author of Insight & Bankable Leadership
"Regardless of your age or experience, REDEFINING THE TOP 1% will shift your perspective on what it takes to reach greatness in your personal life and in your ability to lead others."
– Joel Brown, Founder of Addicted2Success
"I firmly believe that each of us has been created with a unique purpose and passion, and with all the resources needed already within us to live it out.  Success in life is NEVER based on luck, and the key behaviors that Trevor lays out in Redefining The Top 1% gives you a remarkable set of tools to tap into these resources and create your own 'luck.'"
– Paul Martinelli, Success Coach and President of The John Maxwell Team
"Somewhere in the nexus of responsibility, generosity and commitment we're able to find the ability to do work that matters. This book can open the door to that path." 
– Seth Godin, Bestselling Author of The Practice