If you have an audience who has a product and wants to run ads that actually work, this affiliate opportunity is for you.
One of our clients, David Nadler, and his group at The Ad Coaches have developed an ad system that helps business owners finally start and scale a profitable Facebook Ads campaign.
As the online space gets more crowded it's important to have ads that actually convert and bring in revenue. This system will help your audience create their first or next ad campaign that ACTUALLY works and turn it into a major profitable revenue channel in their business.
I'm very excited about this affiliate opportunity because:
1 – You can be a complete beginner and still succeed in just 15 minutes per day.
2 – You can trust David and his team. He has not only done everything he teaches but he's trusted by some of the biggest names in business including Perry Marshall.
Target Audience
If you have an audience of small business owners of bootstrapped companies that have a business or an offer, then they are ready to start and scale a profitable FB Ads campaign.
Other target markets include online business owners such as:
service providers,
authors,
bloggers,
podcasters,
speakers,
consultants,
anyone with a product.
What's Included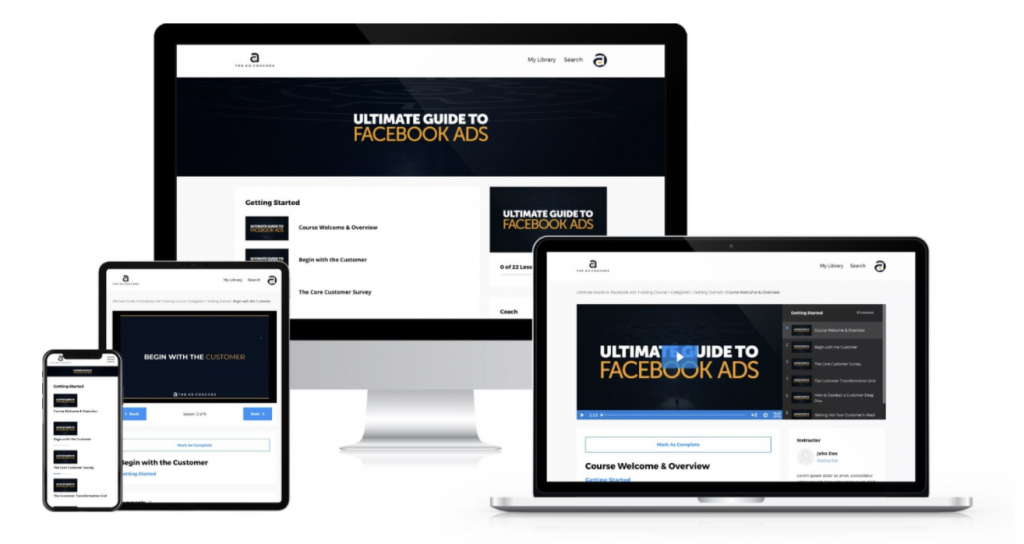 Lifetime Access to the Ultimate Guide to FB Ads Accelerator (7 Modules, 15+ hours of content, $6,500 value)

Lifetime Access to the 80/20 FB Ads Digital Intensive (4 Modules, 4+ hours of content, $997 value)

FB Ad Copy That Converts Templates ($499 value)

Ad Coaches KPI Tracking Sheet ($299 value)

Bonus #1: Lifetime Access to FB Ads Playbook ($4,997 value)

Bonus #2: 3 Months FREE Coaching From the Ad Coaches (6 sessions, plus community support, $591 value)
Pricing
$1997 or 3 payments of $799
Commissions: 40% commissions ($798.80 per sale, or 3 monthly payments of $320)
Testimonials

Perry Marshall / Full Ad Promo