What are your passions?
If you read my recent post, Do You Even Know What Your True Dreams Are?, you know what I am truly asking. Even if you didn't, you still know what I mean on some level. What wakes you up in the morning. What keeps you up at night? What has always fascinated you? What questions do you want answered?
Now, how can you make money from those passions? That's what today's episode is about.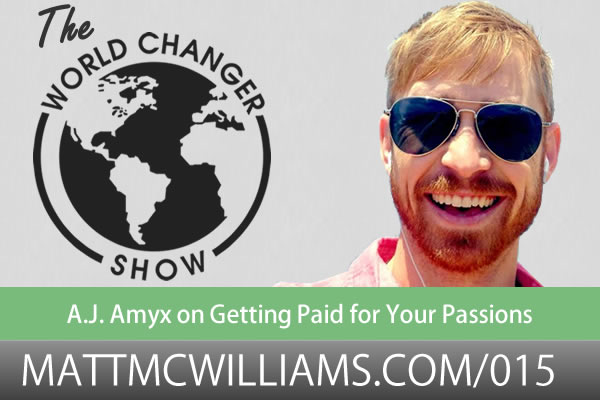 Today, I interview former rockstar (seriously, he toured the country in a rock band) A.J. Amyx.
We discuss his background, what it was like to give up his identity as a rockstar and trade it for something so much greater, and how to get paid for your passions.
About A.J.
Aj Amyx is the Creator's Mentor, Host of AMYXtv and founder of the Passionpreneur Academy.
Some people say he's a business coach, smart marketer, consultant, brother or a free spirit. At his core, he just wants to help people get paid from their passions and make a difference in the world – since that is what he gets to do everyday.
Listen to this episode: 
Quote
If you can see it in them, it is within you.

-Michael Bernard Beckwith
Whatever you see in others, World Changers, is within you. When you admire someone for a certain skill, that skill resides in you. When you admire a trait, that trait is within you. I believe God designed you to admire others who reflect the very things that He wants you to live out.
Episode Links and Resources
POST: Do You Even Know What Your True Dreams Are? (Get your free Dare to Dream Worksheet there)
Tweet Aaron Reeves @TheAaronReeves (listen to find out why you should tweet him)
T-Shirt Sale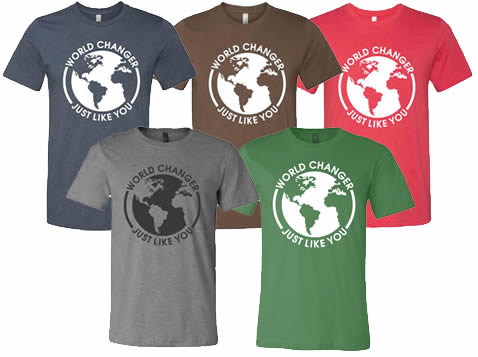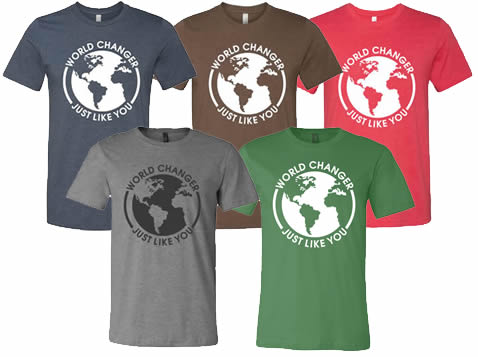 WORLD CHANGER (JUST LIKE YOU)™ t-shirt – Order by October 15 and use promo code PODCAST50 to save 50% on your order.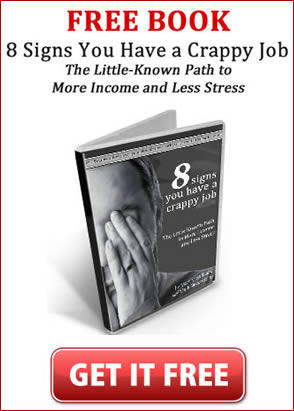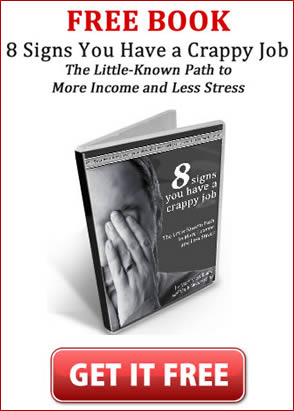 Ask Me a Question
If you have a question, comment, thought or idea, you can leave a voicemail for me or contact me via email.
Subscribe to the Podcast
Share the Love
If you enjoyed the show, please rate it on iTunes and write a brief review. That would help tremendously in getting the word out and raising the visibility of the show so that we can inspire other World Changers just like you.
Next Episode
Join me for Episode 16 – How to Get Out of that Funk. I'll share with you some simple techniques to get out of whatever funk you might find yourself in.