When will you know the impact you have had on someone?
It might be a long time according to Amos Alonzo Stagg, the legendary football coach.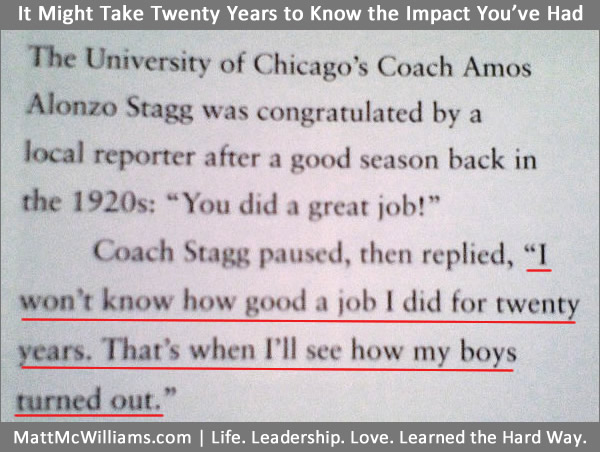 I read that recently in the book Coach John Wooden: 100 Years of Greatness as I was sitting at our financial advisor's office and it hit me like a ton of bricks.
In today's world of instant gratification and feedback, you might have to wait twenty or thirty years to know the impact you had on someone's life. So live every moment with the intention of having lasting effect on those you lead or follow or simply interact with.
Then, like Coach Stagg and Coach Wooden both had the privilege of doing, you will one day be able to look back and say, "I did a good job back then and this person turned out well because of it."
How can you shape someone's future today?