Last Day to Win FREE Access Michael Hyatt's 5 Days to Your Best Year Ever
Today is the last day to win FREE access to Michael Hyatt's goal-setting course, 5 Days to Your Best Year Ever.
To enter to win Michael's course and my exclusive bonuses (total value of $795), click here. You'll instantly be entered to win. The contest ends January 7 at midnight PT.
Earn additional entries by:
1. Leaving a comment on my interview with Michael sharing your biggest takeaway from the interview or what would make 2015 your best year ever (1 additional entry).
2. Sharing on Facebook and Twitter (1 additional entry per share).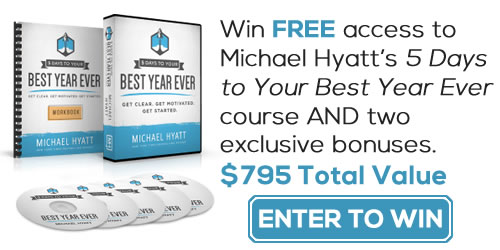 Also, if you want to get what you really want this year, check out Michael's free webinar on goal setting: