Making art in any form takes bravery. Are you brave enough to make it? (Click to Tweet)
That is the question that I tackled with Todd Liles and Dan Black on Todd's latest podcast.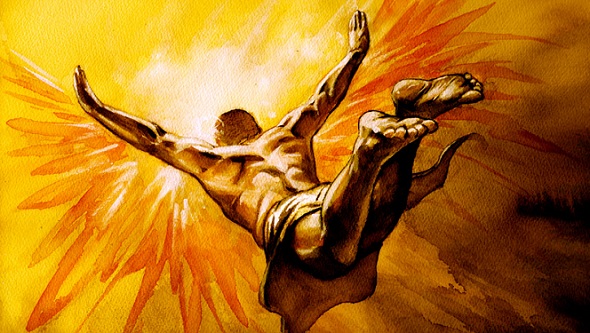 I asked you for your questions in my previous post, You Are an Artist, Now Go Act Like One, and you submitted some great ones. We were able to answer two during the podcast:
Jim Ryan asked: I consider myself and artist….but without a mentor so it's easy to fly low. Finding mentors are a challenge, ideas?
Jon Stolpe asked: What tips do you have for people who are afraid to try something new? How would you convince someone like me to step outside my comfort zone? And how have each of you experienced this in your own lives and careers?
We discussed other parts of The Icarus Deception by Seth Godin and shared a few personal stories as well. Todd is a great host and though we are prone to get a little off topic at times, I think you will enjoy it and benefit from it.
I will be posting the podcast on Thursday as a part of the Mid-Week Motivation Series, so look for it then. Subscribe to my RSS feed or get posts via email so you don't miss it!
NOTE: If you are reading this because you subscribe to my email list or RSS feed and got a different version of this post saying the podcast was included in the post, please accept my apologies. We had a technical glitch in editing the podcast and it will not be available until Thursday. It will be worth the wait!