I am reading a book that is already changing the way I lead my family.
It is changing our daughter's life. She is not quite two (that's her below) and has so much life in front of her. But the impact from this book can begin affecting her life even as a toddler…and continue well into adulthood.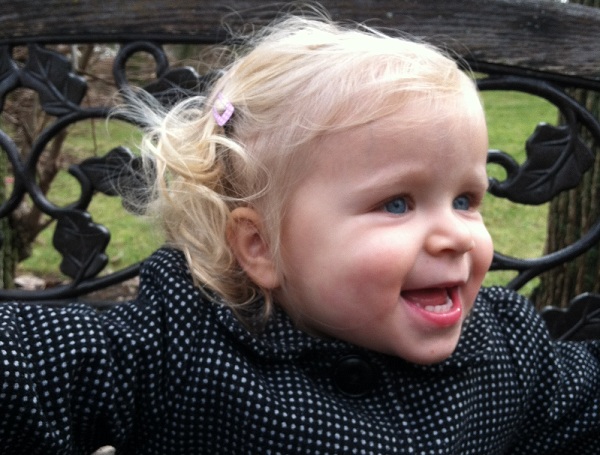 The book is Parenting the QBQ Way, Expanded Edition: How to be an Outstanding Parent and Raise Great Kids Using the Power of Personal Accountability by John Miller.
If you listen to Dave Ramsey, read about business, or currently have a pulse, you have probably heard of John, AKA "The QBQ Guy."
This is John's fourth book. There are currently more than 1,000,000 copies in print. I would highly suggest checking out all of his books here.
What QBQ did for businesses like Dave Ramsey's organization, this book can do for parents, if only we can get it in their hands. (NOTE: I just caught myself there…let me rephrase that in a QBQ…"What can I do to get this in the hands of more parents? What can I do to demonstrate parenting that would make others ask me where I learned it?") This book is truly that powerful.
In two weeks (March 4-8) I will be doing a series specifically on parental leadership. John points out in Chapter 13 of the book:
We tend to teach others what we need to hear ourselves.
This has never been truer than it will be with this series. If you are looking for advice from a perfect parent, there is none. If you are looking for advice from a good parent, you are in the wrong place. If you are looking from advice from a parent who has messed up a lot, including this morning, but is learning, then join me in two weeks. Subscribe to my RSS feed or get posts via email (and get my free book as a bonus) so you don't miss it!
Here is what the series will look like:
Monday, March 4: The Problem with Parents My Parenting Today
Tuesday, March 5: Book Review of Parenting the QBQ Way
Wednesday, March 6: QBQ Practice. This one should be fun.
Thursday, March 7: Interview with John Miller, Part One
Friday, March 8: Interview with John Miller, Part Two
Those last two days are where you come in.
What questions do you have for John Miller about parenting, life, or even business?
I will take your questions and ask them of John along with some of my own questions. Don't limit them to just parenting questions as I will post the answers to the other questions in a future interview post.