The kids are back in school, the leaves are starting to fall, and the days are getting shorter.
Welcome to September. Can you believe we're two-thirds of the way through the year? Time sure flies when you're having fun!
August was another amazing, record-setting month and below I share with you the highlights, lowlights, lessons and a recap of the month that was. I also share how you can win a free t-shirt!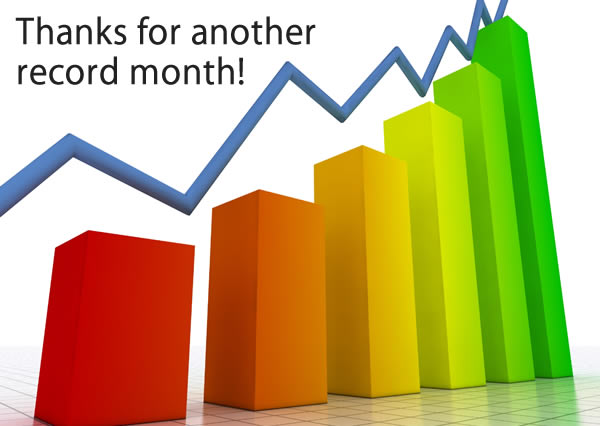 Highlights
1. Podcast guests
The first highlight was finishing the first ten interviews for the World Changer Show, which launches September 16.
I will share more on the upcoming guests next Tuesday along with an exciting announcement. But I can tell you now that the interviews have been amazing, the content inspiring, and the lessons life-changing. I cannot wait to share their wisdom and inspiration with you.
2. 24 straight record months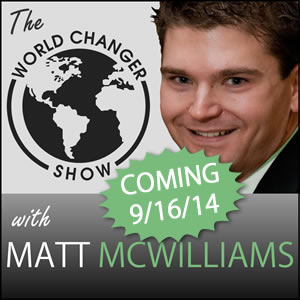 August was another record month for blog traffic, community engagement (comments), and new subscribers.
August literally blew away July. Traffic was up more than 50% and subscribers were up nearly as much. September is off to a great start as well.
Thank you for participating, sharing, and welcoming the new community members on board when they leave comments!
Lessons Learned
1. Passion is cultivated.
This comes from an upcoming World Changer Show guest, Greg Faxon (you are going to love his interview).
Your passions are not something you are born with. Sure, you have certain skills and abilities, but your true passions, the things that wake you up in the morning and keep you up at night, only come from cultivating them. They come from practice and they come from overcoming something to achieve success. If you aren't challenged, you will never know if what you are pursuing is a true passion or just a passing fancy.
2. People love an underdog story.
Of all the posts I've ever written, the most popular by far have been underdog stories.
How William McGirt Made $2.7 Million in 3 Years Doing What he Loves
They inspire us, show us the way to our own success, and are perfect for sharing with others. You'll see more of them in the months to come.
3. If you can see it within them, it is within you.
This lesson came from another upcoming World Changer Show guest, A.J. Amyx.
When A.J. said this, it made me realize something. The things we admire in others are the things we want ourselves. If you can see a skill in someone else, it exists within you.
I don't admire accounting skills in others. I appreciate them, but I don't stand in awe of accountants. But I do stand in awe and look up to the great writers of our time, such as Seth Godin. If I can see something in Seth Godin, that same thing is within me. I can't wait to share A.J.'s interview with you. It's going to blow you away.
"If you can see it within them, it is within you."
– AJ Amyx
Top Posts
My top posts in August were as follows:
Interviews
I was honored to be interviewed multiple times in August, discussing a wide range of topics. Here is the only one that aired in August:
Starve the Doubts with Jared Easley. It's always fun to be on a podcast that I enjoy myself. This is one of my favorites. We discussed re-wiring your brain. my definition of a World Changer, what I would say to a person who thinks he's just too average to become a world changer, and lessons from the failures in my life. And much, much more.
Top community members – win a t-shirt
This blog is all about you. The best part, admittedly, each month is the comments that are left by awesome people, like the top ten commenters from August.
The top ten community members each month are entered into a drawing for a free WORLD CHANGER (JUST LIKE YOU)™ t-shirt. So, make sure to leave as many helpful comments as possible and you just might win the next one. Below the list is this month's winner.
Congratulations to Jon Stolpe for winning this month's free shirt. If you want a chance to win next month, make sure to leave some quality comments on each post.
Tick, tock…
We're two-thirds of the way through the year. That means less than four months left to make 2014 the best year of your life. No matter where you are at with your goals, you still can.
Let's do it! Are you ready?
What was the highlight of your August?