Willpower alone is never enough to overcome an obstacle, resist temptation, or reach your destiny.
In fact, as the day wears on, it gets weaker the more we use it. You must manage your willpower in order to be effective.
You know this all too well if you have ever attempted a strict diet or tried to summon the energy to start your term paper early. Willpower is never enough. But what do you do about that?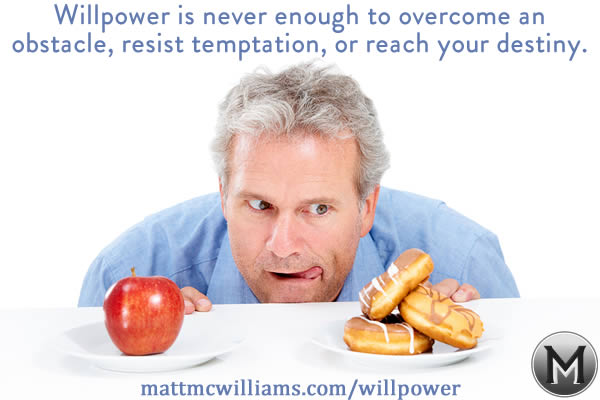 Willpower is never enough to overcome an obstacle, resist temptation, or reach your destiny (Tweet That) | Share this Graphic on Pinterest | Share on Facebook