I am a huge fan of Chris LoCurto.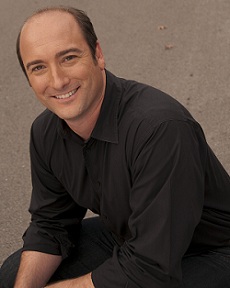 Not only because of his popular leadership/business blog. Not only because of the EntreLeadership podcast. But also in large part because my wife used to work for him and has said so many nice things about him. I refuse to gush anymore, but let's just say Chris is someone that most business leaders and husbands can learn a lot from.
I had the pleasure today of writing a story involving two of my favorite people, Jack Galloway and my wife, Tara, for Chris's blog. It's a story about my wife's baby shower when she worked for Dave Ramsey. No, it's not THAT kind of a baby shower story. It's a business story. It's a leadership story. It's a story about the Golden Rule and the impact of how we treat someone leaving a team has on those who remain.
Here is an excerpt:
So often, companies treat outgoing team members as if they are no longer useful. They treat them as if they are nothing more than tools and not actual people (you know, with feelings and such). I believe that others around them see that and it certainly causes them to lose trust in the company and demotivates them.
Now, go check out the full post here on Chris's blog and join me on Monday for the rest of our journey…on Suicide (Or…Why People Leave Their Job).