"I am proud of you." When is the last time you heard that? When is the last time you told a team member or colleague that?
Every night that I am home, which is most nights, I hold our nearly daughter in my arms and rock her in a chair before putting her in the crib. Every night she hears those exact words from me. She hears them other times as well, but she always hears them then. No matter what happened that day; no matter how she acted or what she did or didn't do, she hears those words: "I am proud of you."
In James 3 of the Message translation of the Bible, Eugene Peterson writes:
A word out of your mouth may seem of no account, but it can accomplish nearly anything—or destroy it!
As a leader, this is magnified. As a spouse, it is magnified even more. As a parent, your words hold almost unfathomable power.
Telling someone "Great job" doesn't count. "Great job" is the minimum. It's expected after a project is completed properly.
Real leadership is telling someone before they even start that you believe in them and that they can do it. (Click to Tweet)
"Great job" or "Way to go" isn't encouragement. It's a reward. Rewards are necessary, but they are not nearly as powerful as encouragement.




9 ways to encourage your team:
1. Verbal. Ask to speak to them just to say "thank you" or to encourage them. You've heard "Praise in public…" Make sure to praise in private, too.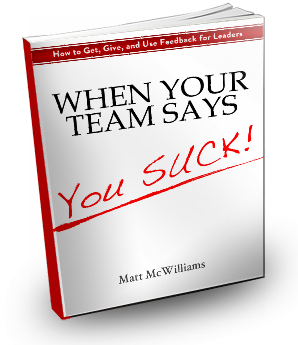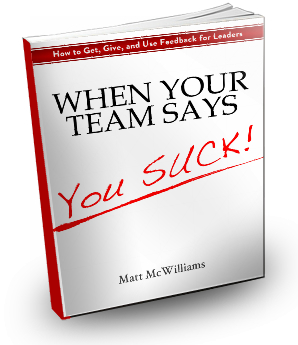 2. Written. Perhaps you have heard me talk about thank you notes and other forms of written encouragement. Do it.
3. Responsibility. Trust them with more responsibility in the organization. Being put in charge of an important project is a big boost.
4. Tell others. Privately or in their presence, tell others how great your team is. Send notes to family members, talk an individual up to a fellow manager or business owner, and tell other team members about each other. It creates a culture of encouragement.
5. Share all positive customer comments. Create a bulletin board or something similar to share great customer feedback.
6. Help. Ask how you can help. Jump in and help your team complete an important project. Just be careful not to come across as meddling or micro-managing.
7. Care. Learn about them. The best place to do this is in your one-on-one meetings. You can learn more about one-on-one meetings here. Learn about their hobbies, family, pets, successes and challenges. Care about that they care about.
8. Offer training. Show them that you care about their self-improvement. Offer to send them to, and pay for, professional training, such as a leadership seminar, public speaking class, or other learning opportunity.
9. Ask them to share. When you do send them to training, ask them to share what they learned with the team afterwards. Or to share other things they have learned periodically.
What if you don't have a team now?
The great thing about this list is that you can do most of them with anyone. You can do them with your peers, friends, and family. You can do them with direct reports, superiors, and those in other departments.
What are some other ways you can offer encouragement? What are you doing to encourage others?