Have you ever found yourself in a funk and not been able to get out, no matter what you do?
It's that time of year again. For a lot of us the weather is changing. We're spending less time outdoors, more time cramped up inside with the heat on, the dry stagnant air, and the days are getting shorter and shorter.
It's easy to get into a funk. But how do you get yourself out of it?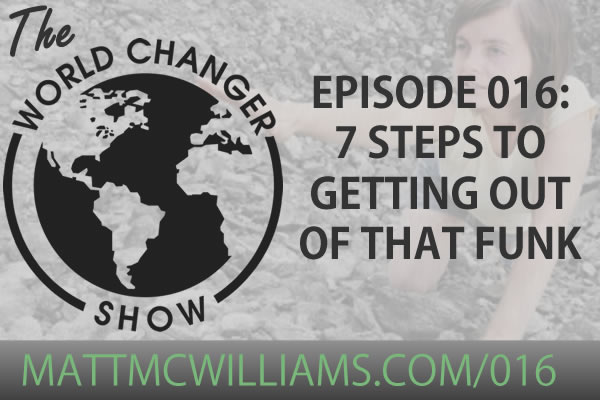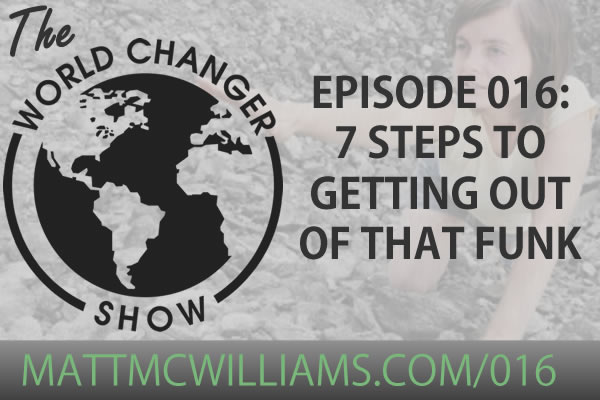 Today, I share seven steps to get you out of that funk and get back on track.
Take responsibility for your situation.
Change it up.
Create something.
Dig into the funk.
Fake it.
Play.
Give of your time.
I discuss each of those in much more detail in the episode, so listen below.
Listen to this episode: 
Episode Links and Resources
POST: 5 Types of Fake People – Which One Are You?
STUDY: How stereotyping yourself contributes to your success (or failure)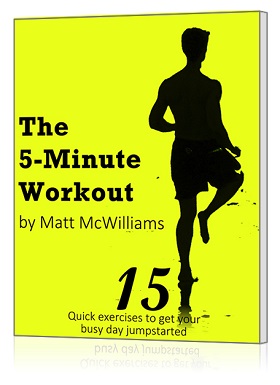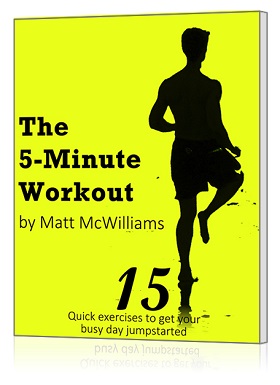 T-Shirt Sale – LAST DAY IS OCTOBER 15!
WORLD CHANGER (JUST LIKE YOU)™ t-shirts – Order by October 15 and use promo code PODCAST50 to save 50% on your order.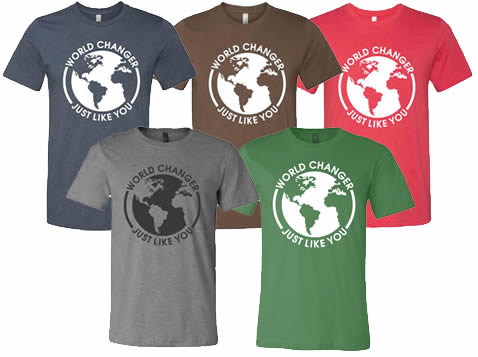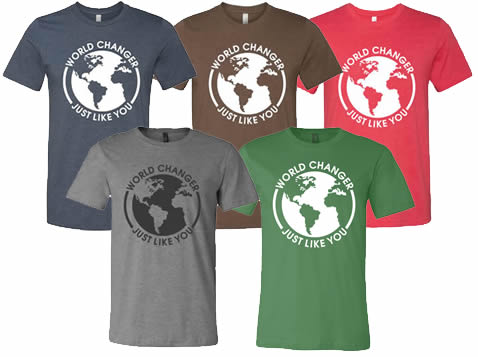 Ask Me a Question
If you have a question, comment, thought or idea, you can leave a voicemail for me or contact me via email.
Subscribe to the Podcast
Share the Love
If you enjoyed the show, please rate it on iTunes and write a brief review. That would help tremendously in getting the word out and raising the visibility of the show so that we can inspire other World Changers just like you.
Nominate a World Changer
Do you feel someone out there is a World Changer and would make a good guest? Nominate them here and we'll get in touch with you about getting them on the show.
Next Episode
Join me for the next episode, #17, an interview with Ridgely Goldsborough as we discuss how to find your WHY. This is my favorite interview to date and we do a live exercise to find my WHY that will blow you away.