There is a book that has been a surprising source of happiness in my life over the past three years.
It's a children's book that has condensed hundreds of years of psychological research into a book that can be read in less than five minutes.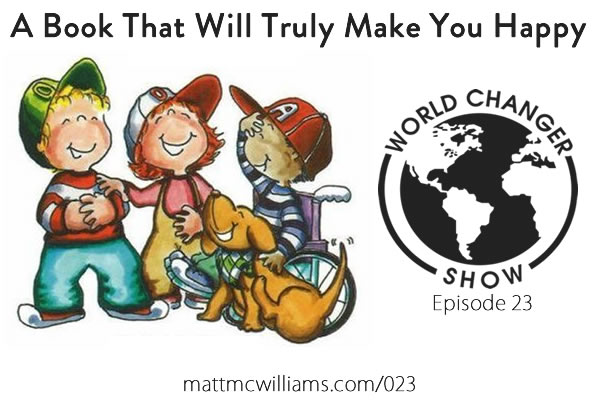 It's called Let's Be Happy by P.K. Hallinan and it sums up all that has been said by William James, Martin Seligman, and decades of positive psychologists and other gurus.
As far as impact on my life and ability to inspire, I rank it right up there with Oh, The Places You'll Go by Dr. Seuss in the "Must-Read Children's Books" category.
In today's episode I share what this book has meant to me and how you can apply its principles in your life.
Listen to this episode: 
Quote
'Cause time after time

I've happened to find

That just being happy

Begins in my mind.
Episode Links and Resources
Let's Be Happy by P.K. Hallinan
Ask Me a Question
If you have a question, comment, thought or idea, you can leave a voicemail for me or contact me via email.
Subscribe to the Podcast
Share the Love
If you enjoyed the show, please rate it on iTunes and write a brief review. That would help tremendously in getting the word out and raising the visibility of the show so that we can inspire other World Changers just like you.
Next Episode
Join me for Episode 24, an interview with the amazing Ray Edwards, a man who is helping others to change the world, grow their businesses, and develop prosperity with purpose.