Think back to your darkest days. What were you feeling at the time? What happened as a result? Today's guest has an inspiring story of overcoming serious adversity, some of which he has never shared before, despite recording hundreds of podcast episodes. It will inspire you and teach you.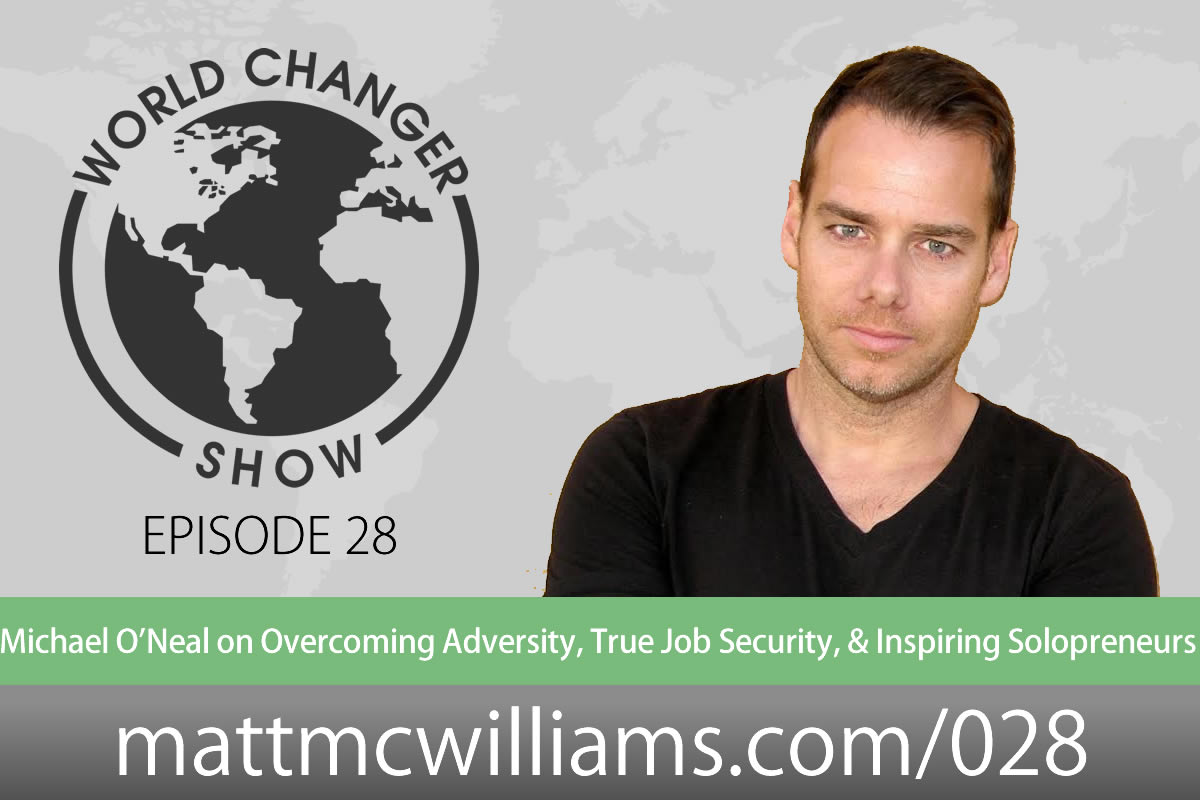 I'm not going to share much of this guest's story, because he tells it so well. Sit back, relax and learn about overcoming adversity, what the true job security really is, and inspiring solopreneurs around the world.
So join me in a great conversation with a fellow World Changer, Michael O'Neal.
Listen to this episode: 
About Michael
Born in Toledo Ohio (Land of Klinger) and a current resident of San Diego (via Philly, Boulder, Denver, and Brussels), today's guest brought home grammar school report cards that always read:  "Doesn't live up to his potential" and "Talks too much."  One of those pieces of feedback would come in handy, as he is now the founder and host of the award-winning and much acclaimed business and entertainment podcast, "The Solopreneur Hour with Michael O'Neal." The show, which in less than one year has already garnered more than 1 million downloads, features lively and highly engaging conversations between Michael and his various (and often much sought-after) guests.
I'll let Michael share some of the more amazing details of his life and his story, so make sure to listen to this awesome interview!
Episode Links and Resources
Michael's site, The Solopreneur Hour
Michael's Twitter – Let him know you liked the show.


Quote
A mind that is stretched by a new experience can never go back to its old dimensions. – Oliver Wendell Holmes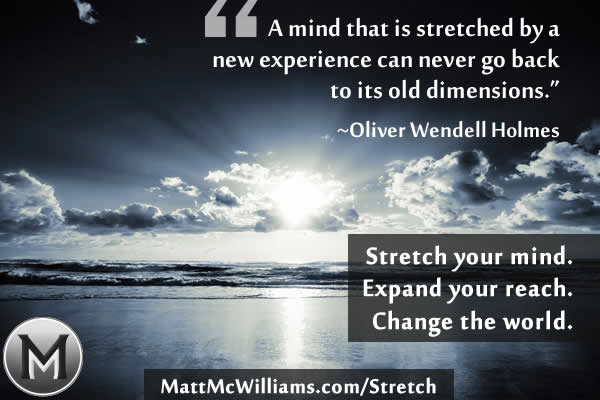 Ask Me a Question
If you have a question, comment, thought or idea, you can leave a voicemail for me or contact me via email.
Subscribe to the Podcast
Share the Love
If you enjoyed the show, please rate it on iTunes and write a brief review. That would help tremendously in getting the word out and raising the visibility of the show so that we can inspire other World Changers just like you.
Next Episode
Join me next week for Episode 29, a special Thanksgiving Week edition of the World Changer Show. I'll talk about gratitude, thankfulness, and answer some listener questions. See you then!
Questions?
Text me anytime at (260) 217-4619.
Or…check out some of my free reports to help you get on the right track: