You're probably not a good listener. No offense, it's just statistically likely. So, the question is then, why are you a bad listener and how do you fix it?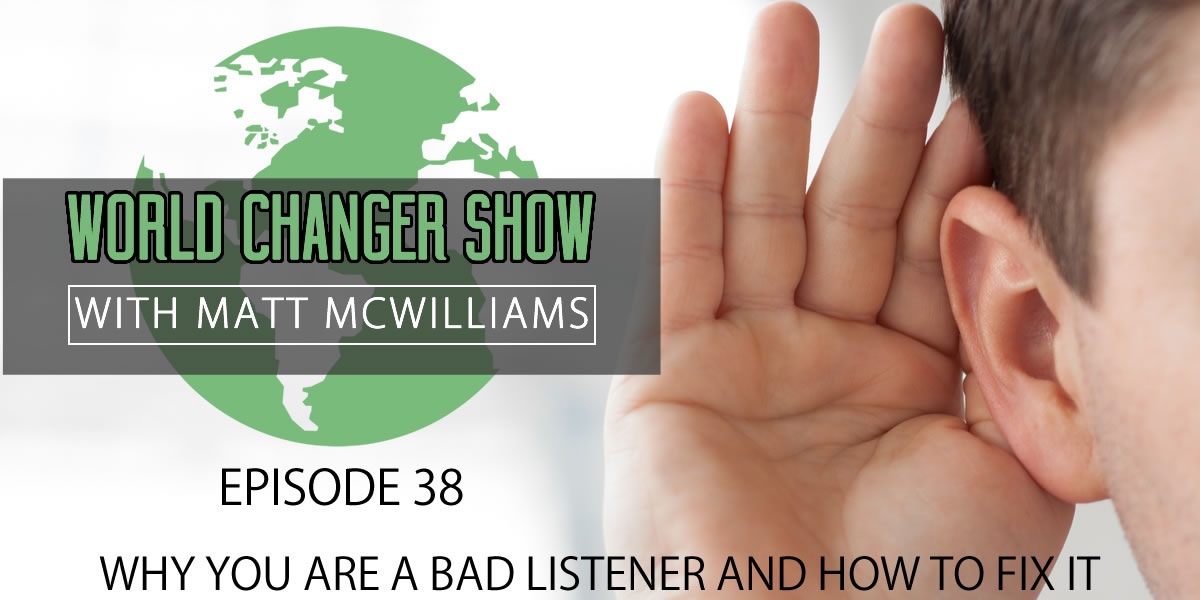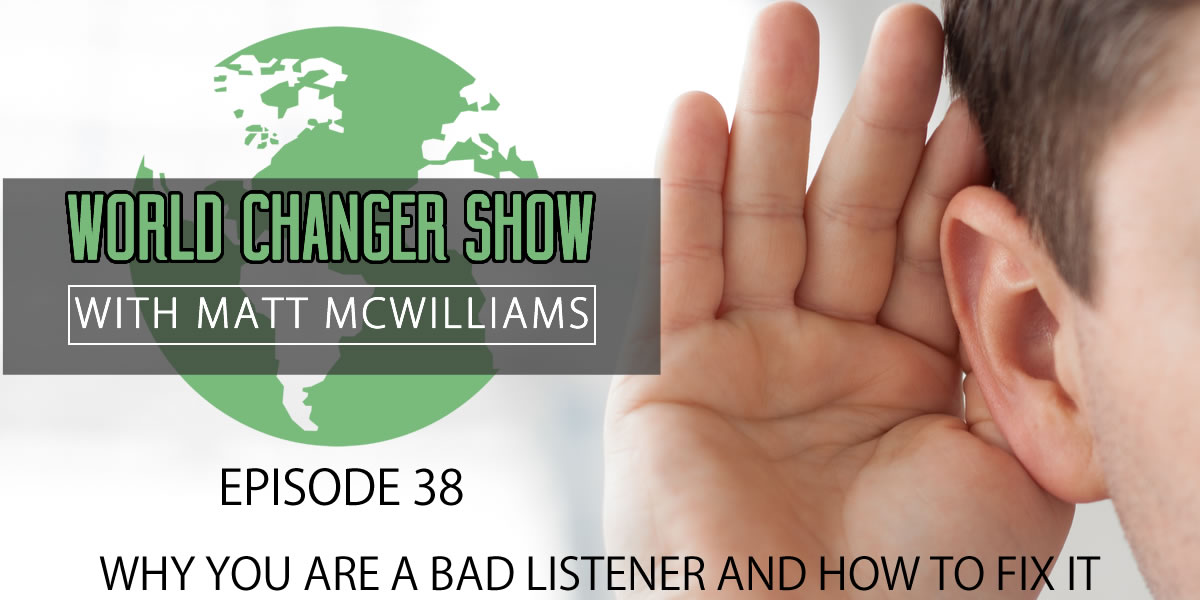 No one wants to be known as a bad listener. No one wants to forget an entire side of a conversation and have to ask someone to repeat. Everyone wants to be a good listener. Few people want to become a good listener. Just like everyone wants to play the guitar, while few want to learn to play guitar.
Today I'm going to share 7 reasons why you might be a bad listener and 7 ways to fix that. All of these are from experience. Trust me, I am a recovering bad listener. It's something I struggle with every single day.
But I am getting better. Here's what I've learned and how you, too, can be a better listener.
Listen to this episode: 
Quote
Wisdom is the reward you get for a lifetime of listening when you'd have preferred to talk.
I remind myself every morning: Nothing I say this day will teach me anything. So if I'm going to learn, I must do it by listening.
Episode Links and Resources
Ask Me a Question
If you have a question, comment, thought or idea, you can leave a voicemail for me or contact me via email.
Subscribe to the Podcast
Share the Love
If you enjoyed the show, please rate it on iTunes and write a brief review. That would help tremendously in getting the word out and raising the visibility of the show so that we can inspire other World Changers just like you.
Next Episode
Join me for Episode 39, The 10 Essential Steps to Make 2015 a Breakthrough Year,
Leave a comment
What are your tips for being a better listener?