Have you ever worked in an environment so toxic, you just knew you had to get out? But you couldn't get out…because you needed the job. I've been there. Most people have. But there is something you can do about it.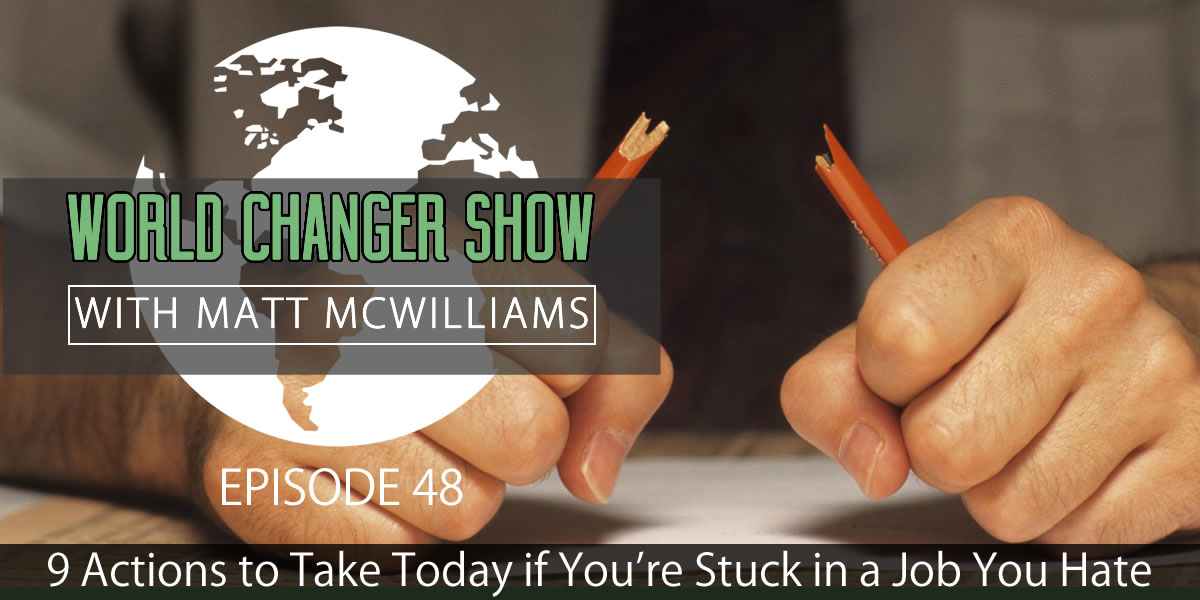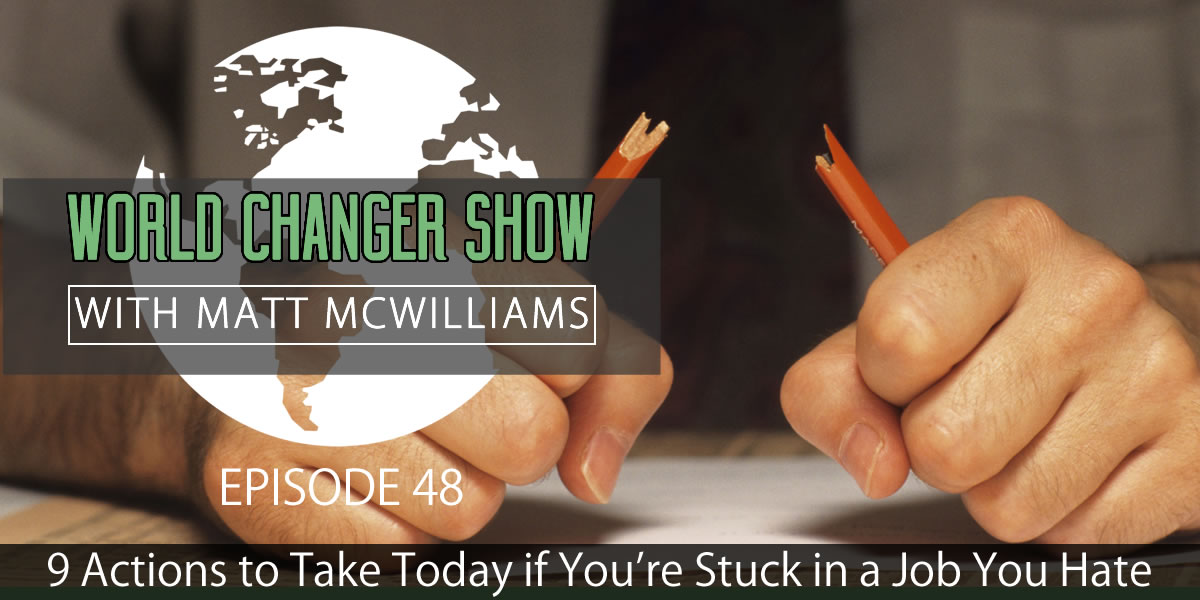 Have you ever said, "I can't afford to lose this job." You stayed in a job you hate and it made you absolutely miserable. Maybe that describes you right now. Well, if that is you, I'm here to help.
The fact is that when you are stuck in a job you hate, it is almost impossible to fulfill your purpose and do what you've been called to do.
When you say the words, "I can't afford to lose this job," what you are really saying is: "I have no backup plan."  It means your network is ice cold, that your name is not out in the community at all, and that no one has recently reached out to you about a job prospect. (That is the ultimate sign of a warm network and good visibility…when others are constantly reaching out to you about working for them or others)
So, what do you do when you need a new job and your network is as cold as ice? Well, that's what today's episode is all about.
Today is the LAST DAY for the Exclusive Early Bird Discount for World Changer Show listeners on Networking with Purpose LIVE Tickets. If you want to take your network to the next level, register today! Use Code WCS40 to save 40%. Ends at Midnight PT on February 3.
Listen to this episode: 
Quote
Networking is marketing. Marketing yourself, marketing your uniqueness, marketing what you stand for.
Episode Links and Resources
Episode 046: 10 Simple Strategies for Building a Powerful Network
POST: How NOT to Network on LinkedIn
FREE VIDEO: Get the four secret strategies I've used to develop a killer network on LinkedIn.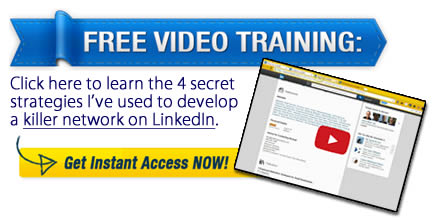 EVENT: Networking with Purpose LIVE! (Use promo code WCS40 before midnight PT on Feb. 3 to save 40%)
Ask Me a Question
If you have a question, comment, thought or idea, you can leave a voicemail for me or contact me via email.
Subscribe to the Podcast
Share the Love
If you enjoyed the show, please rate it on iTunes and write a brief review. That would help tremendously in getting the word out and raising the visibility of the show so that we can inspire other World Changers just like you.
Next Episode
Join me for Episode 49 with our first return guest, Mark Sieverkropp. We're going to talk about The Networking with Purpose LIVE event coming up on February 10.
Leave a comment
What advice would you give to someone stuck in a job he or she hates?