What does it mean to truly be rich? That's the question today's guest is answering every day. He is literally redefining rich through his book, his podcast, and his online platform.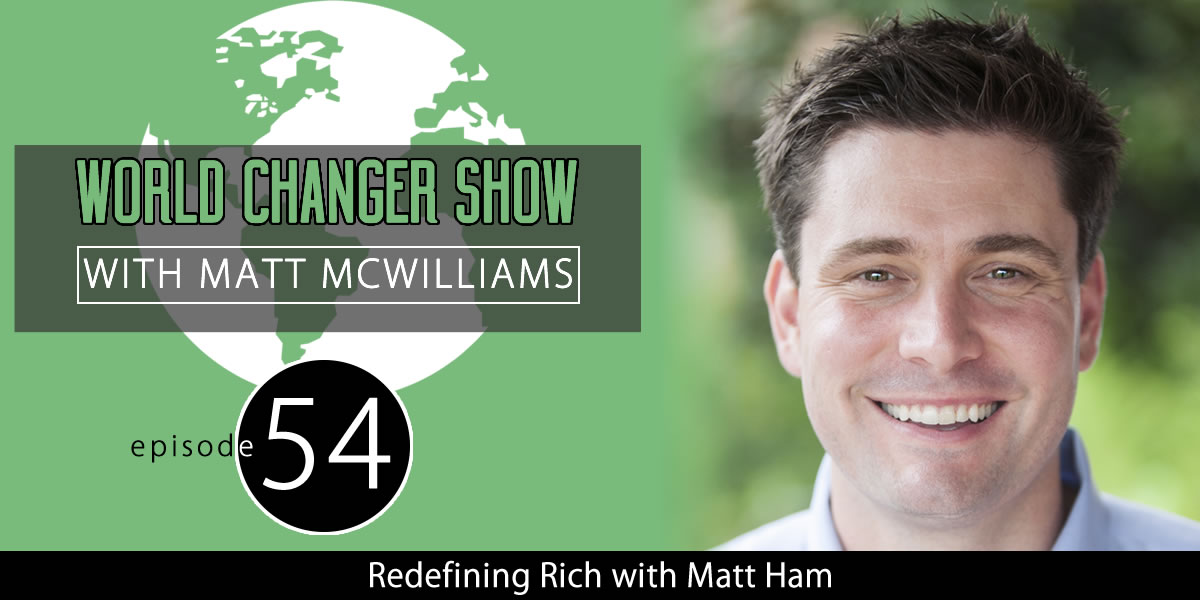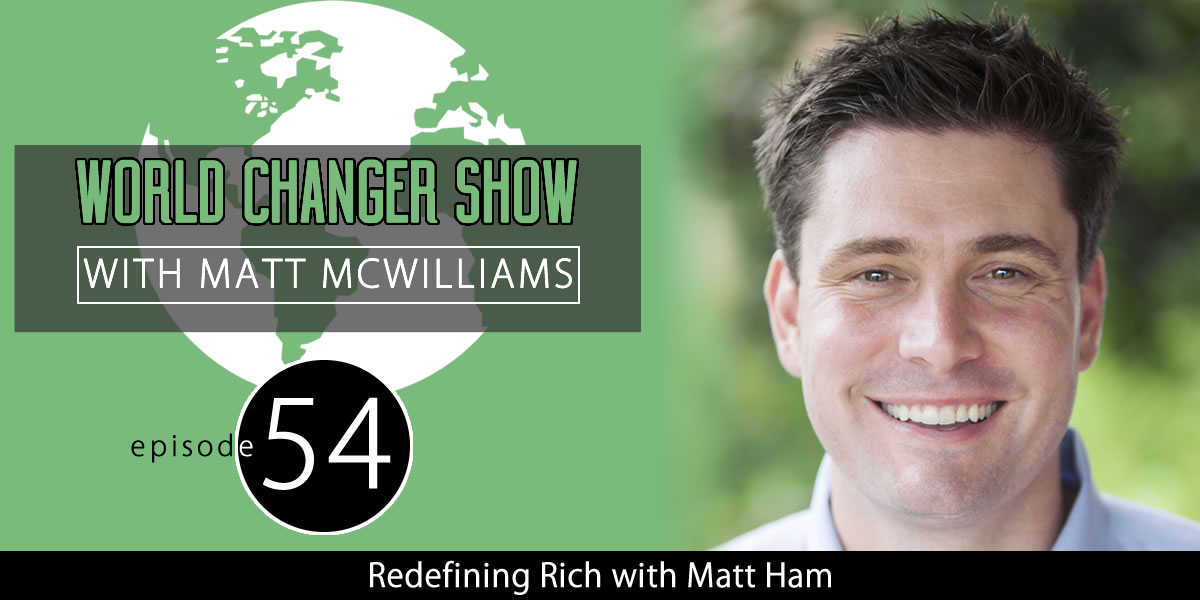 Matt Ham's story starts with what he calls a "good life crisis." Not a mid-life crisis, but a crisis rooted in settling for the American Dream as he knew it.
That led him on a quest to redefine rich using his four principles, which make up an acronym for the word RICH.
R – Recognize you're broken
I – Invest in others
C – Choose gratitude
H – Humble yourself with confidence.
Those might not make much sense until you listen, but when you do, you'll be blown away by Matt's world-changing message. It was so good, that we went for more than an hour, so I broke the episode into two parts. Part one airs today and part two will air next Friday, so come back for that!
About Matt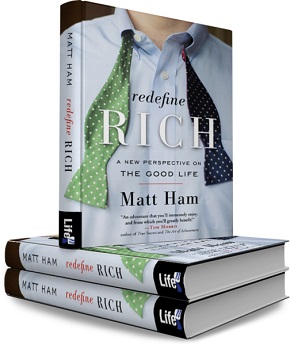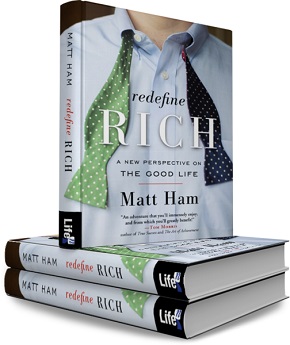 After chasing the world's version of richness in his own life, Matt found himself empty. Regardless of his material well-being or his financial prowess, he felt a longing for more. Truthfully, he lived a life rooted in comparison; He was trapped in what he calls The Good-Life Crisis.
Life was good, but then again, it wasn't.
Matt shares stories, thoughts, and ideas that help uncover life that is truly life, thus answering the question:
"Am I living richly?"
Matt Ham is dedicated to guiding others toward rich living. His own experiences have led him to the understanding and freedom of a rich life, and through his RICH Principles he helps folks uncover true richness, identifying real treasure and discovering true joy and contentment.
A successful small-business owner ranking in the top 1% of all agents in his industry, Matt's proudest title is that of husband and dad. Matt and his wife, Liz, have three sons under the age of three, of whom the younger two are identical twins. An avid triathlete, Matt trains and competes in races of various distances throughout the year, including the Half Ironman. Matt and his family make their home in Wilmington, North Carolina.
Listen to this episode: 
Episode Links and Resources
POST: How Matt's son broke his arm
MATT'S BOOK: Redefining Rich
FREE BOOK: Jeff Goins' Art of Work
BOOK: Man's Search for Meaning by Victor Frankl
POST: How Forgiveness Set Me Free
POST: The First Key to a Life of Abundance and Increase
POST: The Miracle of Mentoring 
POST: How to Find a Mentor
The Thank You Revolution
Quote
A person does not become whole until he or she becomes a part of something bigger than himself or herself.
Don't let the world change you. You change the world.
Ask Me a Question
If you have a question, comment, thought or idea, you can leave a voicemail for me or contact me via email.
Subscribe to the Podcast
Share the Love
If you enjoyed the show, please rate it on iTunes and write a brief review. That would help tremendously in getting the word out and raising the visibility of the show so that we can inspire other World Changers just like you.
Next Episode
Join me for episode 55, How to Find a Mentor. I'll share with you the four steps to finding the right mentor, something that has completely changed my life. And come back for episode 56, part two of my interview with Matt Ham.
Leave a comment
How do you define living richly?