So you've been knocked down. Now what? How do you bounce back from defeat? That's what today's episode is all about.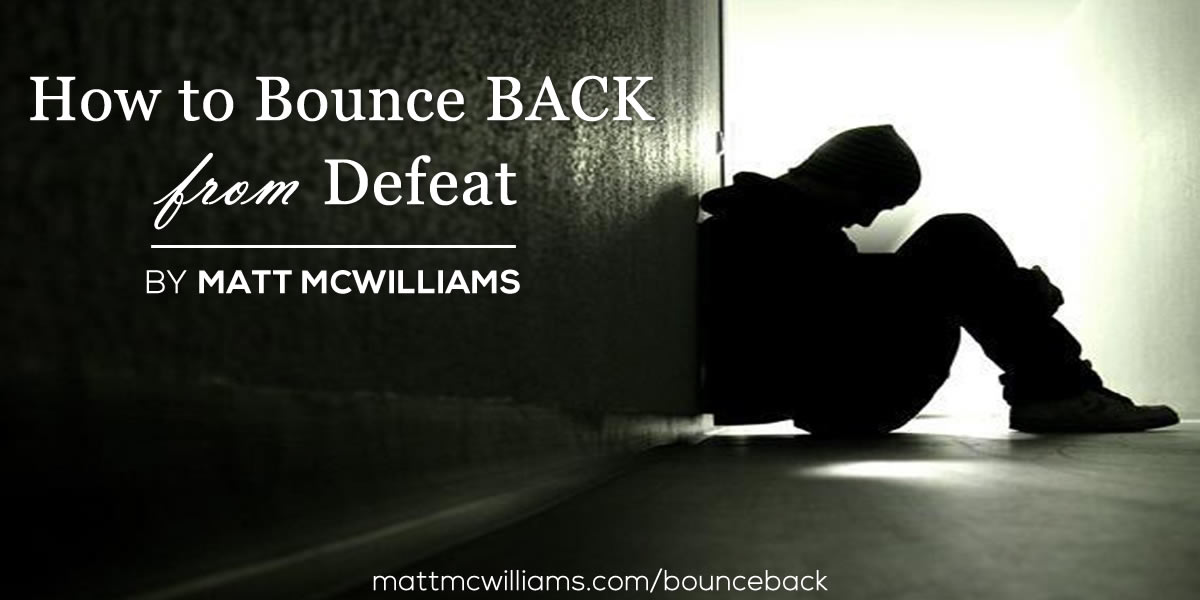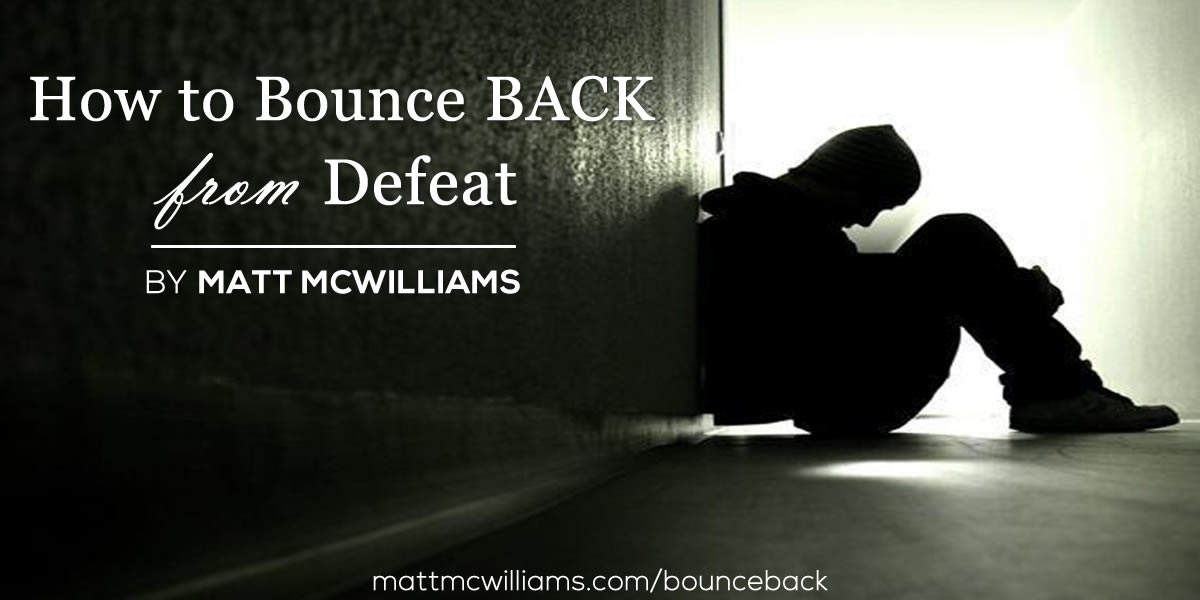 The reality of life is that you will suffer defeat. There will be times when you choke, succumb to pressure, or just lose it in the furnace that is a stressful and important situation.
At almost every major golf tournament each year, someone "blows it." Someone who has never won a major championship before (there are four each year), leads with 18 holes to go. Or perhaps even only three or four holes. And they "find a way to lose."
Two results of defeat
And as history looks back on these players, there are two possible narratives that emerge:
"He never recovered from that defeat."
"He bounced back and used that experience as a catalyst to success."
Golfweek writer Jeff Rude wrote an incredible article recently entitled, Takes special player to bounce back from major flub. The article reads not so much as a lesson for golfers, but for everyone. Business owners, parents, students, salespeople, you name it.
The condensed version is that there are 7 steps to overcoming defeat:
Don't give up.
Get in that position again.
Use defeat as motivation
Stay confident…even cocky.
Keep the desire.
Keep visualizing success.
Work hard.
I go in-depth on each of those steps in today's episode.
Listen to this episode: 
Episode Links and Resources
FREE DOWNLOAD: Get the 7 Steps to Bouncing Back from Defeat (printer-friendly)
BOOK: Life is Not a Game of Perfect: Finding Your Real Talent and Making It Work for You (Bob Rotella)
VIDEO: Les Brown's "You Gotta Be Hungry"
POST: When You Always Won (Visualization)
The picture of Adam Scott winning the Masters: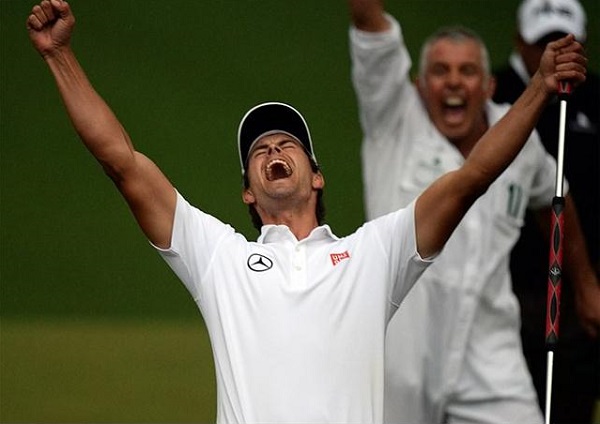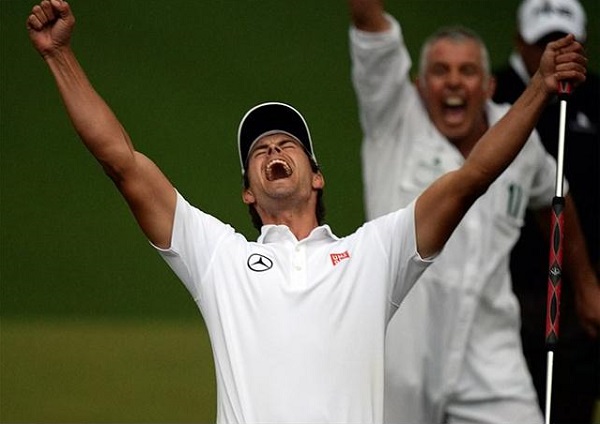 Quote
What keeps you alive is having a challenge. The greats don't care what they have to go through to reach their goal.
Ask Me a Question
If you have a question, comment, thought or idea, you can leave a voicemail for me or contact me via email.
Subscribe to the Podcast
Share the Love
If you enjoyed the show, please rate it on iTunes and write a brief review. That would help tremendously in getting the word out and raising the visibility of the show so that we can inspire other World Changers just like you.
Next Episode
Join me for episode 58. I'll be joined by one of my favorite authors, Jeff Goins. We talk about how to find your calling, discovering what you are meant to do, and his new book, the Art of Work (which you can get for FREE right here – just pay shipping)
How do you respond to defeat? What tips do you have for someone who feels defeated?