Have you ever been told to "keep both eyes on the ball"? A friend of mine said that very thing a while back. His business is struggling and he is battling the constant fight to maintain balance between the future (vision) and the present (day-to-day responsibilities). He and his business were at the end of their ropes.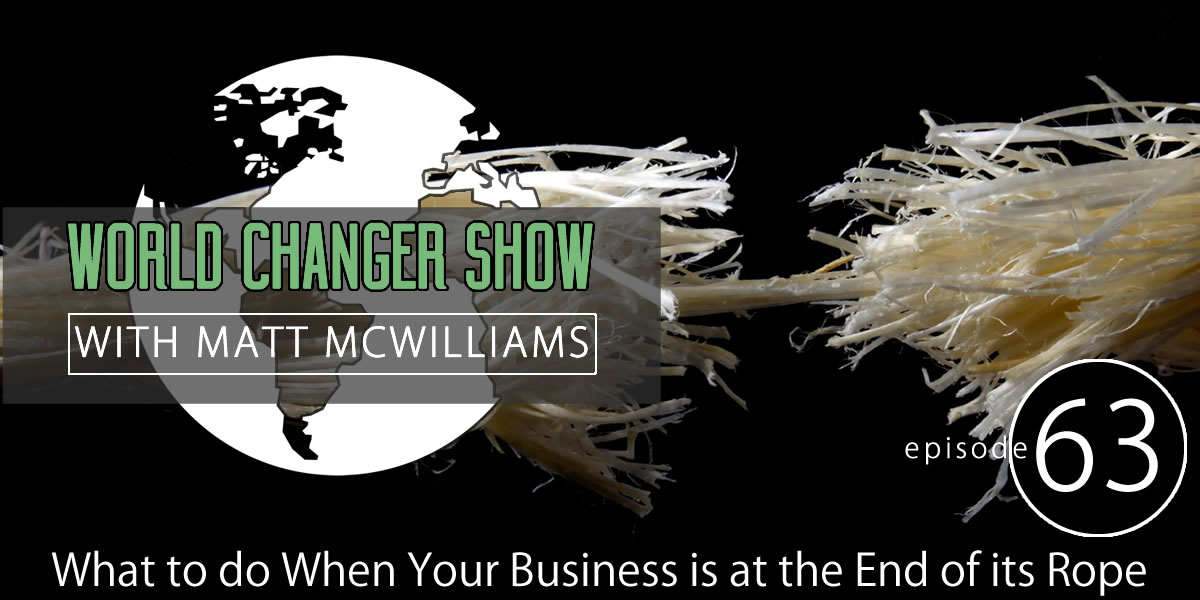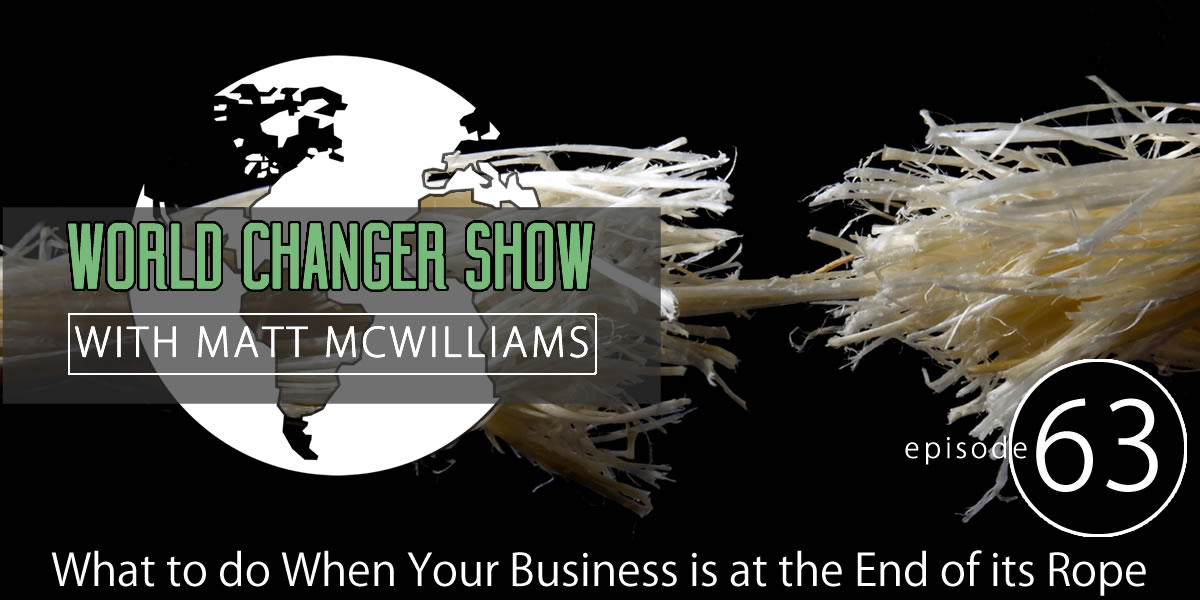 According to the Small Business Administration, almost 90% of all businesses in America fail. My friend was about to become a statistic. In today's episode I share with you what I shared with him.
While it's geared towards the struggling entrepreneur, it applies to everyone, whether your business is struggling, wildly successful, or you have no business at all.
Listen to this episode:

Episode Links and Resources
FREE BOOK: Who Will Change the World…if Not the Entrepreneur. Get it here.
Quote
If there is no struggle, there is no progress.
Ask Me a Question
If you have a question, comment, thought or idea, you can leave a voicemail for me or contact me via email.
Subscribe to the Podcast
Share the Love
If you enjoyed the show, please rate it on iTunes and write a brief review. That would help tremendously in getting the word out and raising the visibility of the show so that we can inspire other World Changers just like you.
Next Episode
Join me for episode 64 with JV Crum III, author of The Conscious Millionaire. He'll share his journey of deciding to become a millionaire at a very young age, achieving that exact goal, and then realizing there was more to life than that. He's helping people to live with consciousness and purpose. He's showing the world that wealth and social responsibility are not mutually exclusive. He's inspiring a new generation to think big and think bold. And his interview is awesome.
Have you ever allowed the day-to-day work to get in the way of your big dreams?