At an early age (four years old), today's guest decided to become a millionaire. Twenty-one years later, he achieved it. That might sound like the end of the story, but it's actually the beginning.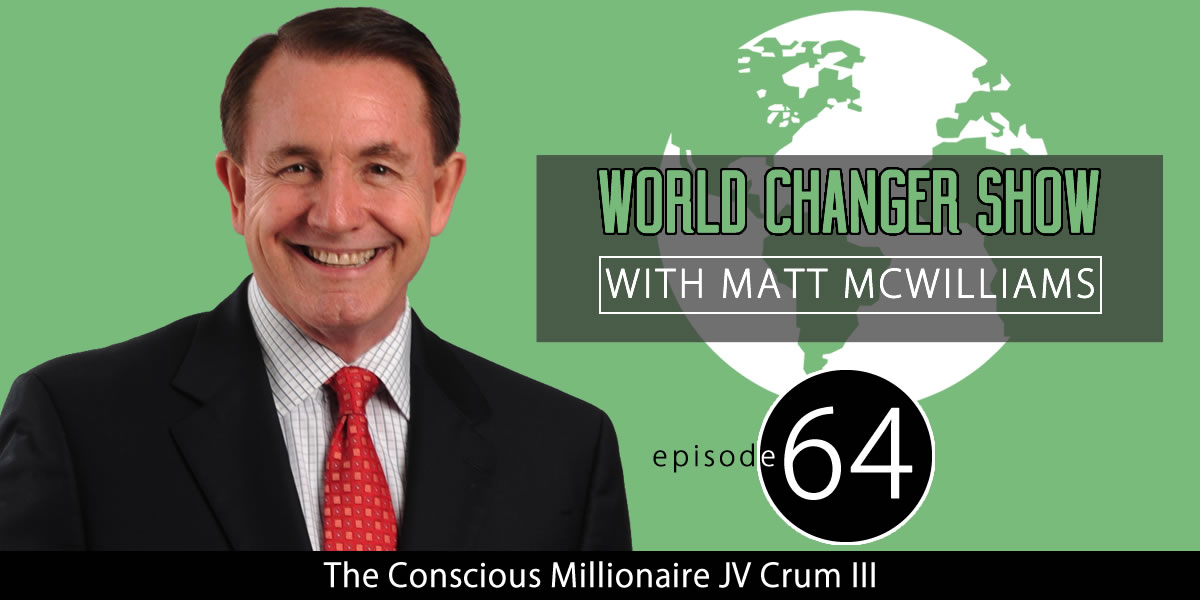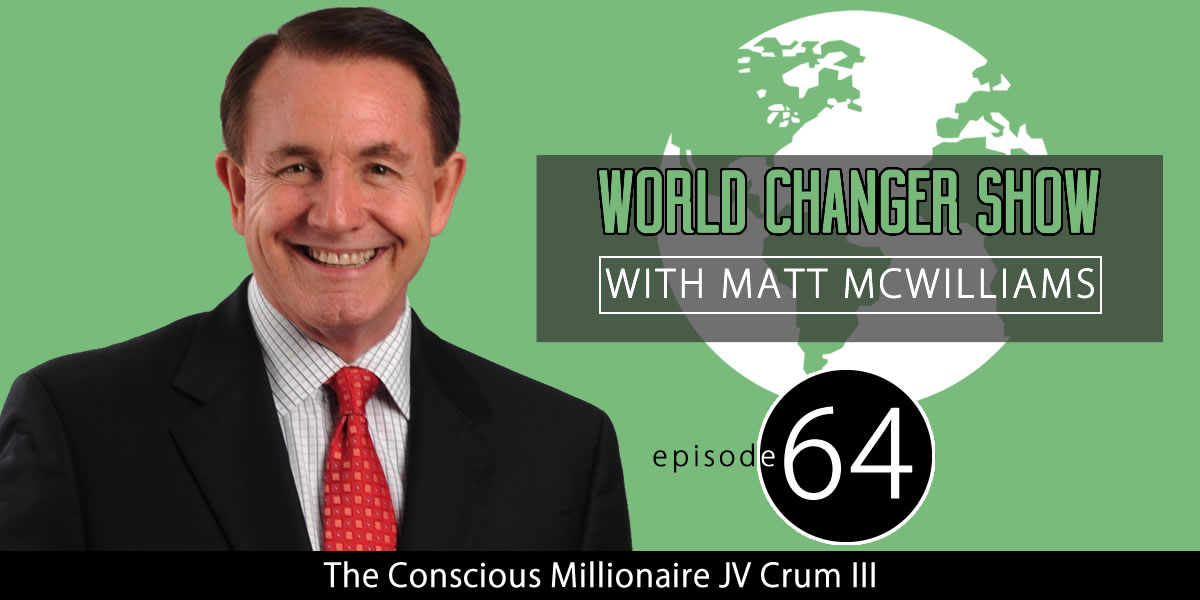 Deciding at the age of four to become a millionaire is not very common. Usually four-year olds want to become a firefighter, an astronaut, or perhaps an athlete or doctor. But JV Crum III was an entrepreneur at heart, starting his first business at five years old, and made a decision early in life that he wanted to become a millionaire.
When he achieved that dream at the age of twenty-five, he discovered it wasn't all it was cracked up to be. He was basically living the American Dream but he writes, "I thought that becoming a millionaire would be the whole answer, but I wasn't happy nor was I fulfilled." We discuss how he came to that realization and what it was like to realize that he hit his goal, had all the stuff he dreamed about and discover he wasn't truly happy.
I also ask JV if he thinks entrepreneurs are born, made, or if that path in life is something you have to decide on. His answer might surprise you.
We also discuss the power of visualization, specifically how he coaches someone through his conscious process. And since JV has spent decades studying ultra-successful people, I ask him about some of the common traits among them.
This is an interview that you don't want to miss.
About JV
Our guest today is a best selling author, world-renowned business coach, and mentor. He became a self-made entrepreneur millionaire in his twenties and is an investor who has built and sold companies. Our guest is a visionary strategist and is also a speaker in the areas of conscious business, fast profit growth, and youth leadership. He holds graduate degrees in three areas – law, and MBA, and a Masters in Psychology.
He is the Founder and Director of a global non-profit that supports the development of youth leaders from age 6 to 25 who are giving back to their communities and uplifting humanity. The non-profit he founded, Conscious World Foundation, produces the annual Conscious World Day to both honor youth from around the world and inspire others with their heart-felt stories of giving back and making their difference.
On a personal level he is an adventurer and world-traveler who loves the outdoors, nature, and all things related to water, from class-five water rafting to skiing.
He's helping people to live with consciousness and purpose. He's showing the world that wealth and social responsibility are not mutually exclusive. And he's inspiring a new generation to think big and think bold. JV is a true world changer.
Listen to this episode:

Episode Links and Resources
Conscious Millionaire Book (Only $0.99 on Kindle as of Friday, April 2)
Connect with JV: LinkedIn | Facebook | Twitter
Quote
The level of financial success you currently have is the direct result of your choices.
Ask Me a Question
If you have a question, comment, thought or idea, you can leave a voicemail for me or contact me via email.
Subscribe to the Podcast
Share the Love
If you enjoyed the show, please rate it on iTunes and write a brief review. That would help tremendously in getting the word out and raising the visibility of the show so that we can inspire other World Changers just like you.
Next Episode
Join me for episode 65, How to Overcome Negative Self-Talk. I'll share with you six strategies to help you overcome the negative words you say about yourself.
What successes have you had in life that didn't fully satisfy you? How did you react?