Since the dawn of time, most great leaders have had one thing in common. It's not often highlighted in the annals of leadership. It's rarely written about or listed as a strategic advantage. It might surprise you, but it's responsible for freeing nations, leading movements, and inspiring generations.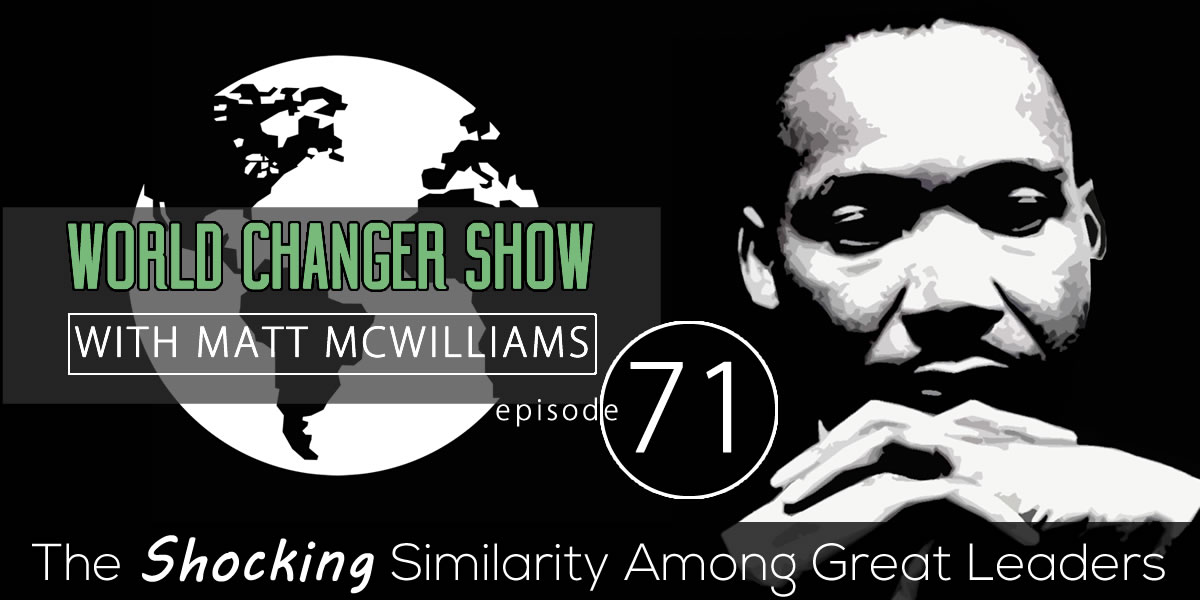 The shocking similarity among great leaders is that they were angry. More importantly, they used their anger.
Great leaders are angry.
Angry at the status quo.
Angry at average.
Angry at injustice and oppression.
Angry at the missing pieces.
Angry at second place.
Angry at anything that holds them back or others back.
Angry at obstacles.
Anger has such a negative connotation, but when we look at the greatest leaders throughout history, they used their anger to free people from oppression, start world-changing movements, think of new solutions to old problems, and ultimately to leave a powerful legacy.
Today, I'll show you why anger is an ally and how to use it to your advantage.
Listen to this episode:

Episode Links and Resources
FREE GUIDE: 21 Questions Every Leader Should Ask
Quote
The supreme task is to organize and unite people so that their anger becomes a transforming force.
Ask Me a Question
If you have a question, comment, thought or idea, you can leave a voicemail for me or contact me via email.
Subscribe to the Podcast
Share the Love
If you enjoyed the show, please rate it on iTunes and write a brief review. That would help tremendously in getting the word out and raising the visibility of the show so that we can inspire other World Changers just like you.
Next Episode
Join me for episode 72, The Secret to Smiling More Often. Do you want to know the secret to smiling more often? Of course you do! Smiling more has been shown to have all sorts of positive effects on the body and mind. Smiling is the result of feeling happy, right? Not exactly. In fact, the secret to smiling more often is not a reaction to a feeling at all. In the next episode, I'll reveal to you the secret to smiling more often and what it could mean for you.
How have you used anger to your advantage?
Questions?
Text me anytime at (260) 217-4619.
Or…check out some of my free reports to help you get on the right track: