Have you ever thought about starting a business? According to a recent reader and listener survey, nearly 100% of you have. I believe that starting a business can be one of the most exciting, liberating, and fulfilling things you'll ever do. And it's a great way to impact the world in a positive way…if you do it right.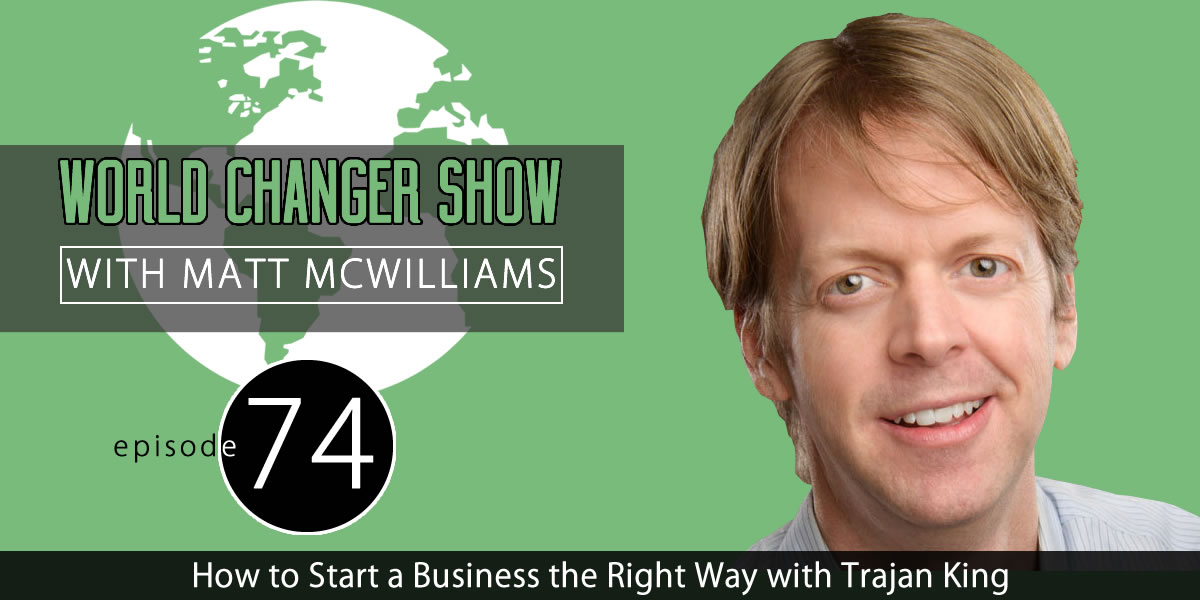 Today's guest has been a part of fifteen startups and has worked with companies ranging from eBay, Oracle, Adobe, Honda, Yahoo, and Apple to numerous small businesses just getting off the ground. He's a leading expert in helping aspiring business owners to launch the right way.
Here's a sample of what Trajan and I cover in today's interview:
What has Trajan learned from working with 15 startups?
The advantages of entrepreneurship – and the mythical advantages.
Why you should think big…and start and act small.
What holds people back from starting their own business?
How do you discipline yourself to focus?
Why you should stop saying "Wouldn't it be cool if ____?" in your business.
What you can learn from Zappos, Papa John's, and Kleenex.
How to test a product BEFORE you make it.
Why you shouldn't make long-range plans before you start.
About Trajan
Trajan has been a self-proclaimed internet nerd since 1995. His career spans the past two decades working in Silicon Valley for some big companies and some small companies. Today, he works for himself teaching other aspiring business owners how to start their businesses the right way.
Fun facts about Trajan:
He has a couple of patents on internet technology and a couple of degrees.
If you're a designer you'll know his name is also a font, but he wants you to know that he wasn't named after the font.
He loves to travel and speaks a few languages. He also loves to fight and has a black belt in Tae Kwon Do.
He competes in triathlons.
He lives in Europe "where the food is better."
Listen to this episode:

Episode Links and Resources
PODCAST: Autopsy of a Failed Business
POST: Of Risk and the Entrepreneur
FREE BOOK: Who Will Change the World…if Not the Entrepreneur
Trajan's Site Invincible Startup
Quote
"The real work is in the montage."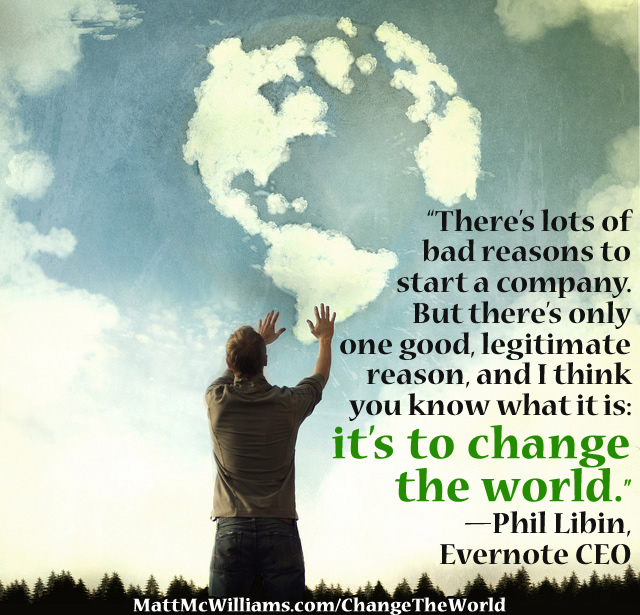 Ask Me a Question
If you have a question, comment, thought or idea, you can leave a voicemail for me or contact me via email.
Subscribe to the Podcast
Share the Love
If you enjoyed the show, please rate it on iTunes and write a brief review. That would help tremendously in getting the word out and raising the visibility of the show so that we can inspire other World Changers just like you.
Next Episode
Join me for episode 75, 29 Things Successful People Never Say. I'll share with you 29 things that you must stop saying if you want to be successful. Some of these might surprise you, especially if you've based your definition of success on what you see in the movies or media.
If you have not started a business yet, what is holding you back? If you have already, what was the key to getting started?