What do David Neelman, founder of Jet Blue, John Chambers, CEO of Cisco, and business mogul Sir Richard Branson have in common? They along with Pink, Ty Pennington, Adam Levine and countless other high profile achievers have publicly embraced their diagnosis of ADHD, and for good reason. In today's episode, my guest and I discuss how this trait is a blessing, not a curse.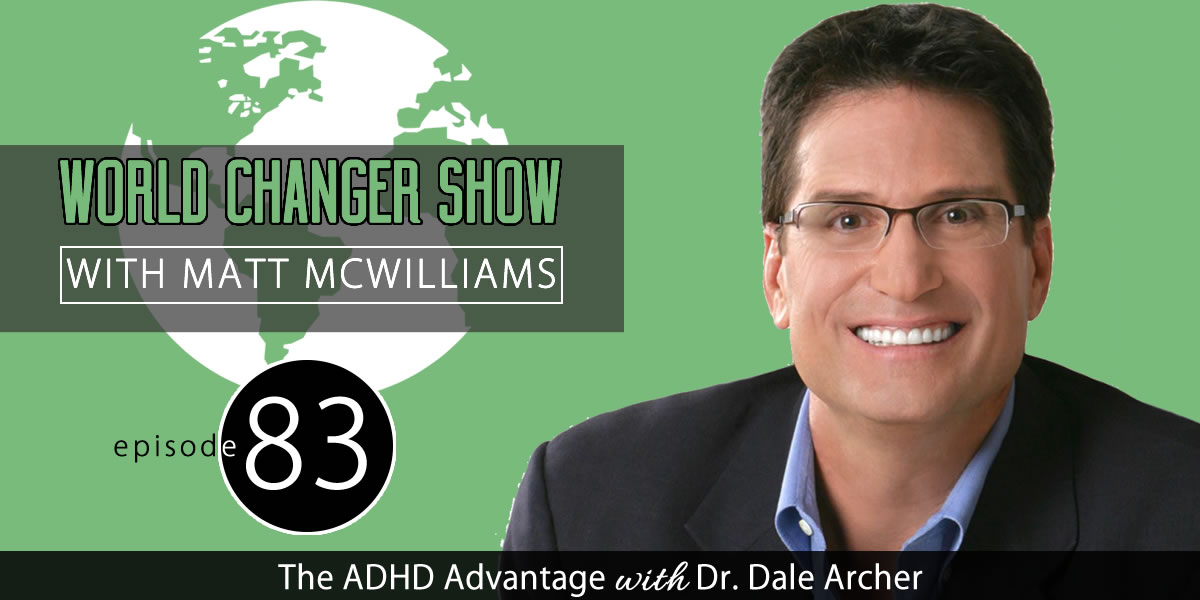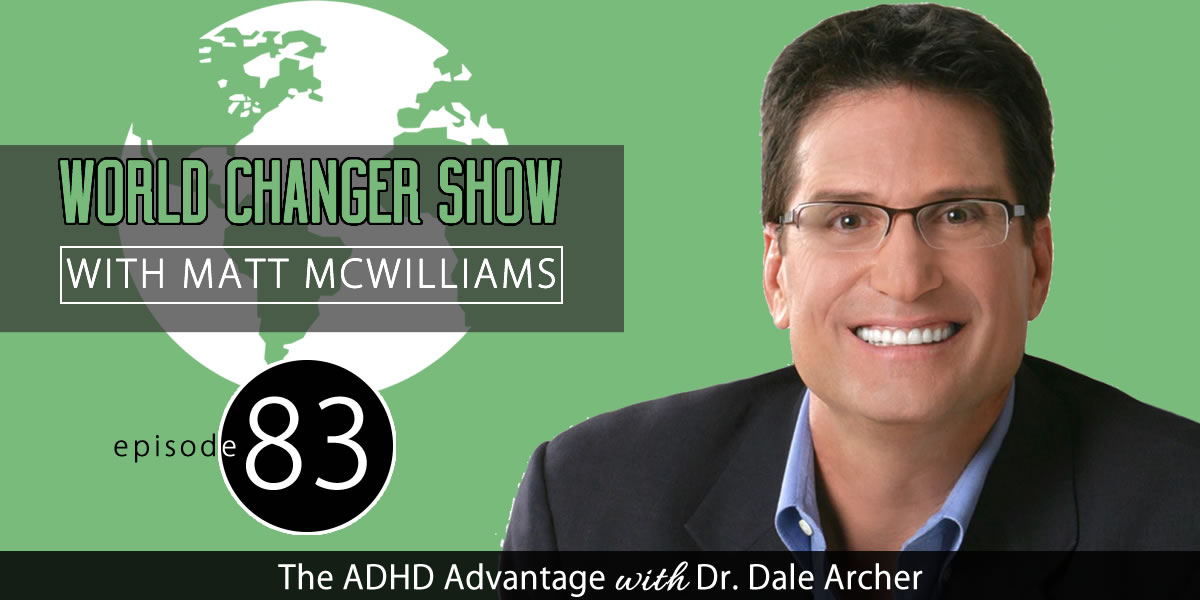 About Today's Guest
Today's guest is a Medical Doctor, board certified Psychiatrist and Distinguished Fellow of the American Psychiatric Association. He is the founder of The Institute for Neuropsychiatry in Lake Charles, LA, a radio and television show host, author of the NY Times Bestseller Better Than Normal and the brand new book that is available today, The ADHD Advantage.
In Today's Episode
Our guest and I talk about:
What is ADHD?
What are the symptoms of ADHD?
11% of children ages 4-17 are diagnosed with ADHD
ADHD and Multi-tasking
What is the "Explorer Gene"?
How to embrace an ADHD diagnosis
This interview is a great interview for everyone, not just those with ADHD.  Dr. Archer talks about how we all process information in different ways. The key is understanding how you process information and then learning to use it to your advantage.
Enjoy this interview with my friend, Dr. Dale Archer.
Listen to This Episode
Watch This Episode
Episode Links and Resources
POST: How to Turn Your Worst Disadvantages Into Your Biggest Assets
FREE WORKSHEET: Turning Disadvantages into Assets Worksheet
FREE WORKSHEET: Find Your Focus Trigger
EPISODE: The One Thing Every Leader Must Learn To Do
DR. ARCHER'S BOOKS:
Quote
I have always felt that the way that my brain thinks, there's a beauty in it, and if I'm able to look at the beauty in it, I can live my life the way I want.
Ask Me a Question
If you have a question, comment, thought or idea, you can leave a voicemail for me or contact me via email.
Subscribe to the Podcast
Share the Love
If you enjoyed the show, please rate it on iTunes and write a brief review. That would help tremendously in getting the word out and raising the visibility of the show so that we can inspire other World Changers just like you.
Next Episode
In Episode 84 we are going to ask a question that is frequently asked in business and leadership circles….Are great leaders made? Or born?  The answer may surprise you.
What is something in YOUR life that could be considered a "disability" but is actually an advantage?
Questions?
Text me anytime at (260) 217-4619.
Or…check out some of my free reports to help you get on the right track: