Who are your biggest critics?  Think about that question for a moment.  Who are the people in your life who are most critical of your dreams?  Who are the people that leave you feeling depleted, deflated and depressed? In today's episode you will learn the 1 thing that will silence your critics forever…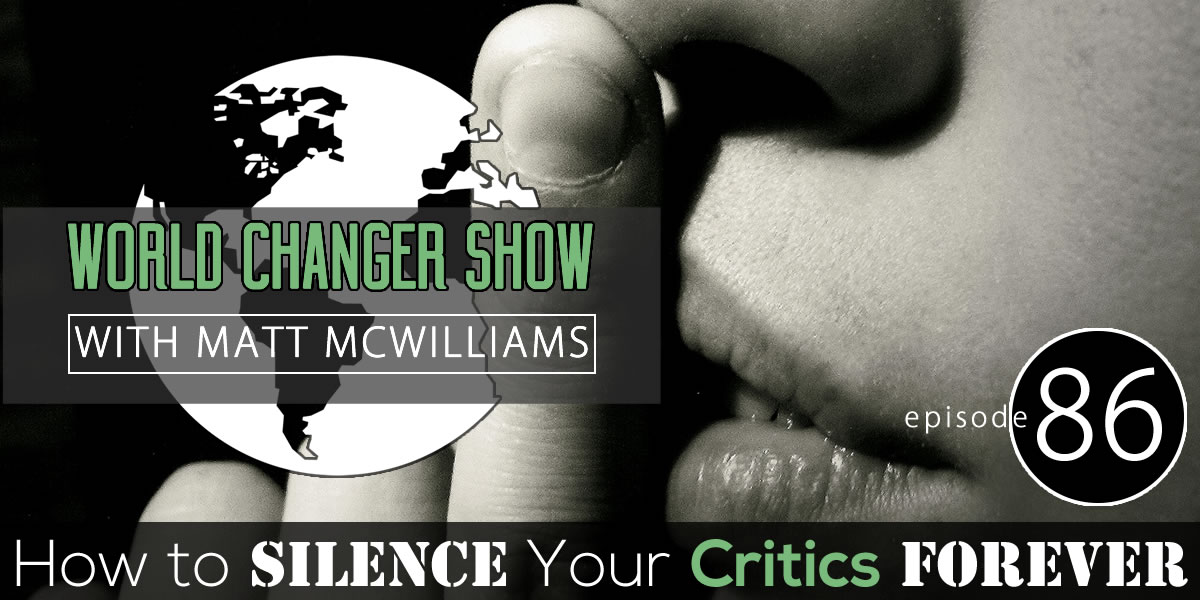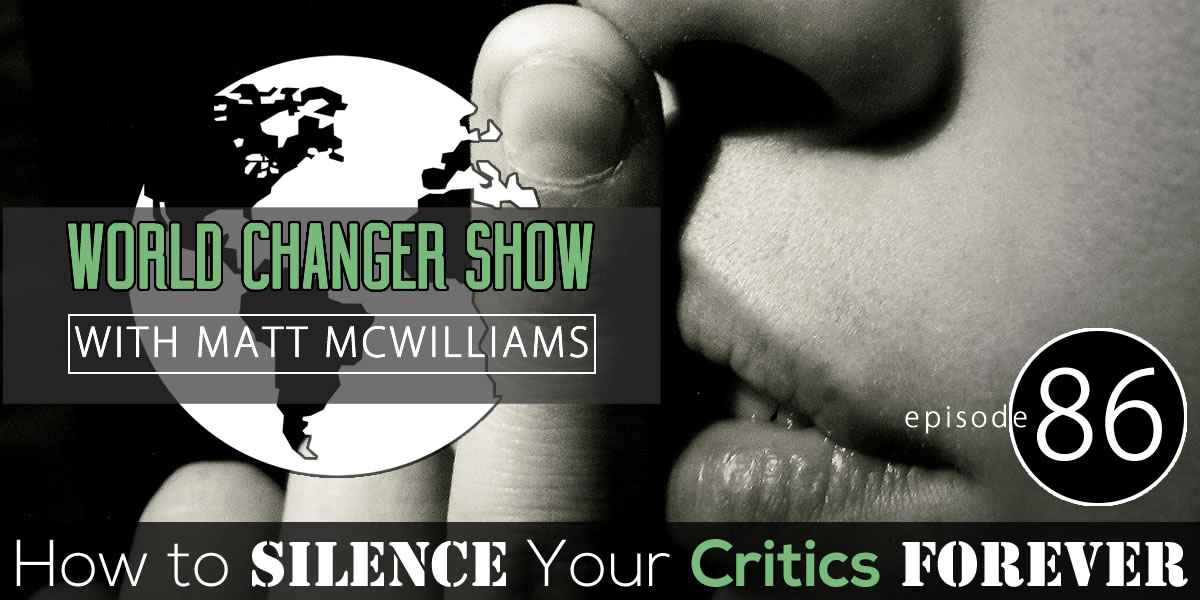 We all have had a critic in our lives at one point or another. You know, the type of person that when you leave their presence, your energy is depleted, your joy stripped, and your dreams crushed.
In today's episode we talk about:
What is the definition of a critic (and who is not a critic)?
The one tactic to silence your critics forever.
Does "loving your enemies" mean you have to put up with critics in your life?
Critics only have power over us if we let them.
What if your critic is a family member?
We also announce the winner of the free copy of Margaret Neale and Thomas Lys' book, Getting (More Of) What You Want  from Episode 85.
Listen to This Episode
Watch the Video
Episode Links and Resources
FREE BOOK: Fear No More: Learn How to Overcome Your Negative Voices, Silence Your Critics & Conquer Your Greatest Obstacles
POST: Personal Growth Means Tough Decisions
PODCAST: 082 Making the Leap From Successful to Very Successful
Quotes
"Don't pay any attention to the critics – don't even ignore them."
Ask Me a Question
If you have a question, comment, thought or idea, you can leave a voicemail for me or contact me via email.
Subscribe to the Podcast
Share the Love
If you enjoyed the show, please rate it on iTunes and write a brief review. That would help tremendously in getting the word out and raising the visibility of the show so that we can inspire other World Changers just like you.
Next Episode
On Episode 87 we have an interview with Tina Seelig, the author of the new book Insight Out: Get Ideas Out of Your Head and Into the World.  We talk about how to harness your potential and turn your ideas into reality. Tina does a couple exercises with me that demonstrate how much creativity we all have inside of us.  Don't miss this episode!
What can you do to remove your critics from your life today?