Have you ever had a great idea?  I mean a really really great idea?  Did you turn it into reality?  The odds are that the idea is still just that…an idea.  In today's episode we are going to talk about how to Get your Ideas Out of Your head and Into the World.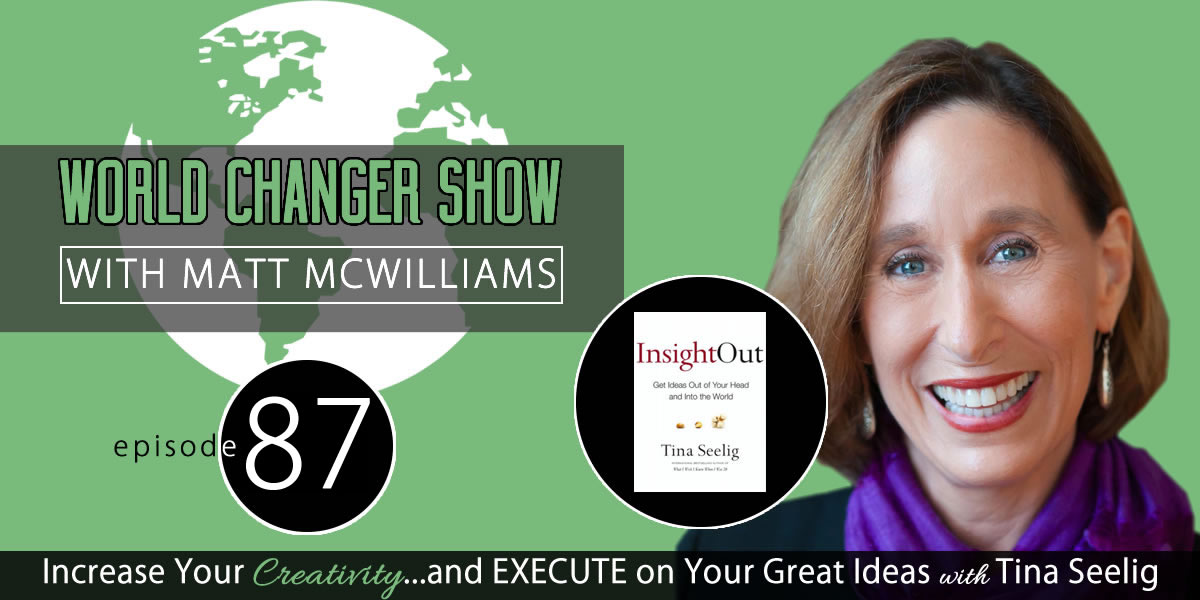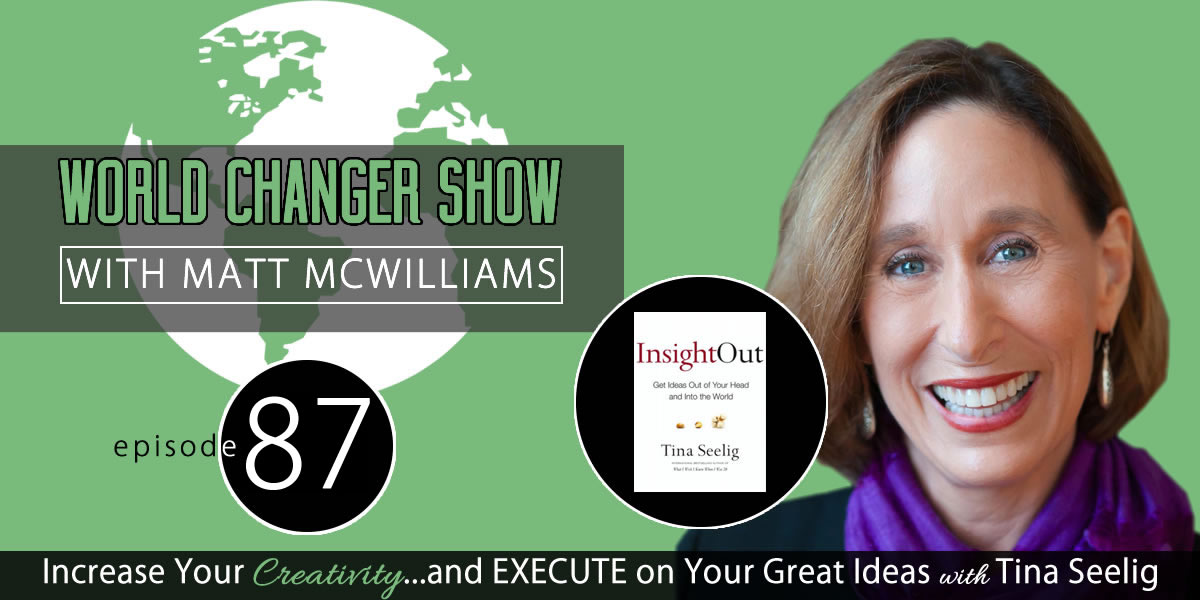 Today's Topics
In today's episode, our guest and I talk about:
The "Inventional Cycle" – what is it? and why is it important?
The importance of being entrepreneurial.
How to foster creativity and invention.
The importance of imagination.
What happens to imagination as we get older?
About Today's Guest
Today's guest has a Ph.D in neuroscience from Stanford University Medical School, is Professor of the Practice in the Department of Management Science and Engineering at Stanford School of Engineering, and executive director of the Stanford Technology Ventures Program. She is the internationally bestselling author of What I Wish I Knew When I Was 20, and the new book, Insight Out: Get Ideas Out of Your head and Into the World.
Connect with Tina
Twitter: @tseelig
Email: tseelig gmail.com
Listen to This Episode
Watch This Episode
Episode Links and Resources
TINA'S BOOK: Insight Out: Getting Your Ideas Out of Your Head and Into the World
BOOK:  The War of Art by Steven Pressfield
POST: The Proven Formula For Success at Anything
PODCAST:  Episode 082: From Successful to Very Successful
FREE BOOK: Who Will Change The World If Not The Entrepreneur?
Contest
Click Here to enter to win a FREE Copy of Tina Seelig's book, Insight Out.
The winner will be announced during Episode 089.
Quote
"Fantasy is a necessary ingredient in living, it's a way of looking at life through the wrong end of a telescope."
Ask Me a Question
If you have a question, comment, thought or idea, you can leave a voicemail for me or contact me via email.
Subscribe to the Podcast
Share the Love
If you enjoyed the show, please rate it on iTunes and write a brief review. That would help tremendously in getting the word out and raising the visibility of the show so that we can inspire other World Changers just like you.
Next Episode
In Episode 88 we talk about the idea of being a solitary leader and share the 3 Reasons You Can't Lead Alone.  Don't miss this episode.
What is one thing you will do this week to spark your creativity?