When you think of a leader, what do you think of? Do you think of Bill Gates secluding himself in a cabin for a week to think big things. A solitary leader who single-handedly uses his genius to solve every problem, launch every new initiative, and change the world? Well, in today's episode we're going to hang up your superman cape and share the 3 reasons that you can't lead alone.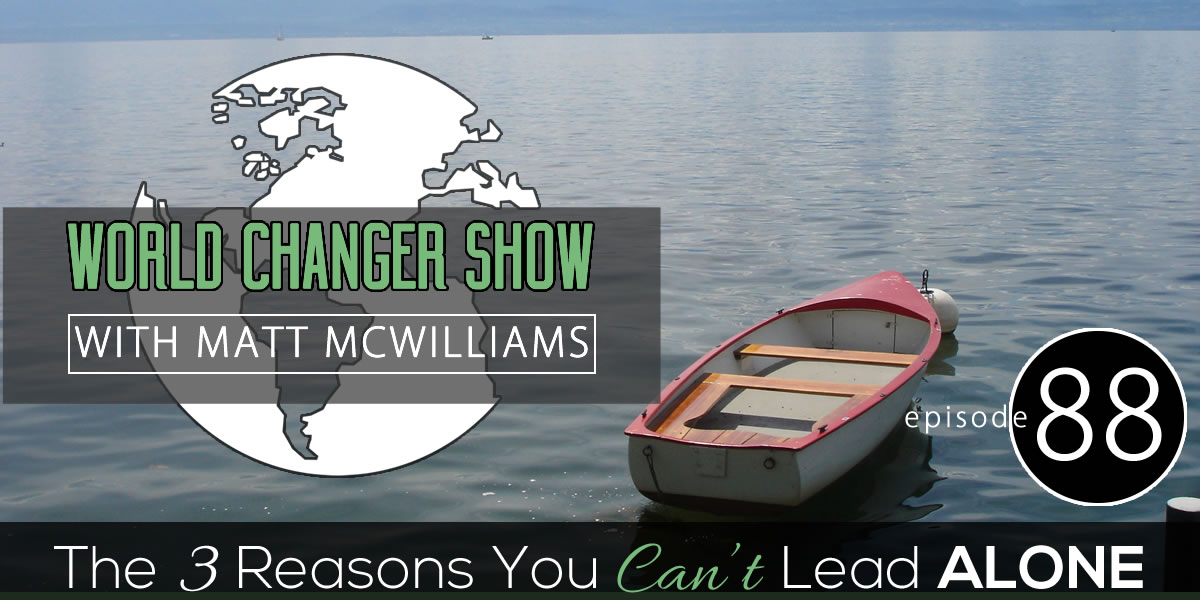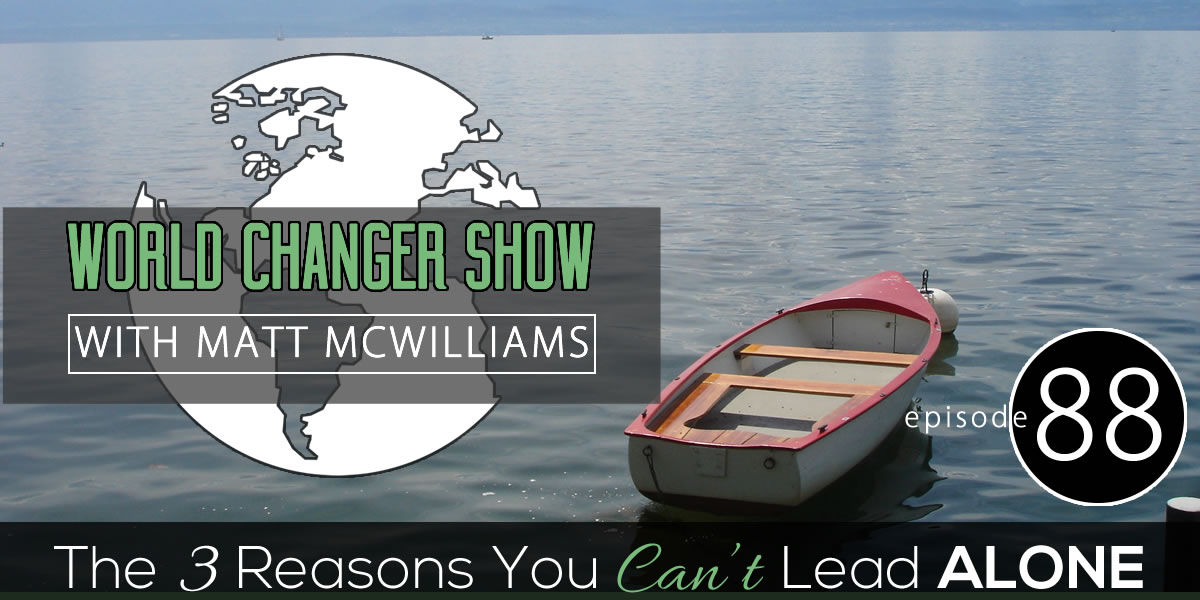 Everywhere we look there are leaders being held up as single-handedly taking on the world and fearlessly leading their companies to record profits and accolades.  Donald Trump, Mark Cuban, Jack Welch, Jeff Bezos, Warren Buffet, Bill Gates. Society tries to tell us that these leaders lead fearlessly and lead alone. But the truth is actually very different.
In this episode we talk about:
Individual leaders come to decisions slower than groups
Leaders often fail to seek input from their team
3 reason why you can't lead alone
The difference between getting input and "decision by committee"
Listen to This Episode
Watch the Video
Episode Links and Resources
STUDY: Patrick Laughlin's 2002 Study
FREE BOOK: The 8 Things Your Team Wants
PODCAST: Episode 087: Insight Out with Tina Seelig
BOOK: The 5 Dysfunctions of a Team by Patrick Lencioni
BOOK: Good to Great by Jim Collins
Quotes
"Teamwork is so important that it is virtually impossible for you to reach the heights of your capabilities or make the money that you want without becoming very good at it." @BrianTracy
"He that thinketh he leadeth, and hath no one following, is only taking a walk." @JohnCMaxwell
Ask Me a Question
If you have a question, comment, thought or idea, you can leave a voicemail for me or contact me via email.
Subscribe to the Podcast
Share the Love
If you enjoyed the show, please rate it on iTunes and write a brief review. That would help tremendously in getting the word out and raising the visibility of the show so that we can inspire other World Changers just like you.
Next Episode
On Episode 89 we have an interview with Jay Samit about his book, Disrupt You!: Master Personal Transformation, Seize Opportunity, and Thrive in the Era of Endless Innovation. This was one of my favorite interviews, don't miss it!
Why do you think it is important to get input from everyone on the team?