When you experience pain, what do you do? How do you react? Do you avoid it at all costs? Or do you, embrace it, use it to propel you to greater success and accomplishments than you ever thought possible? Today we talk about how a single African tribe has come to totally dominate the running world, and what it means for you.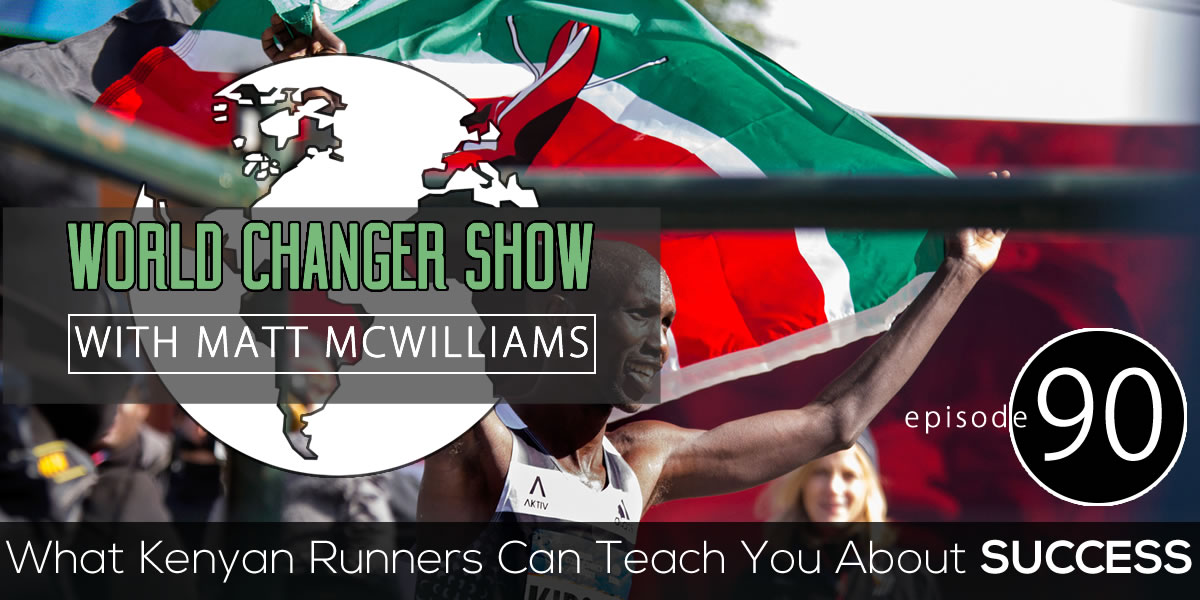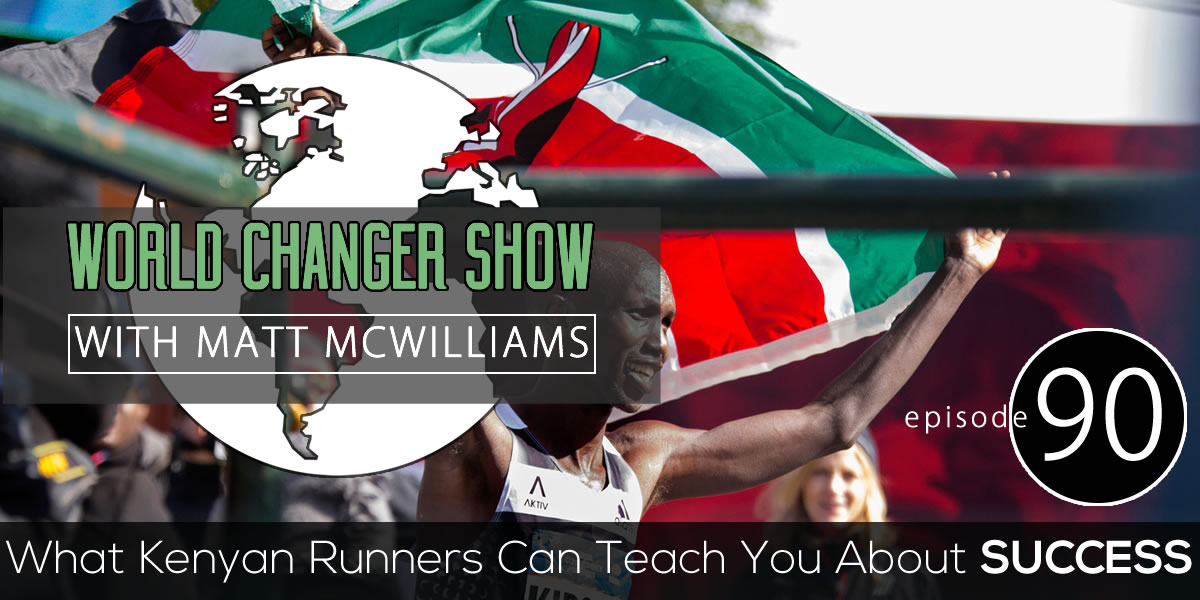 DISCLAIMER: Parts of this story that are a bit graphic, so if your children listen to this podcast with you, we would suggest that perhaps you listen to it first and determine whether you want them to hear it–it's not explicit, we just describe some of the extreme pain that these Kenyan runners endure…
In the world of running, as of a few years ago, 5 American high school runners had ever broken the 4:00 mile…one high school in this Kenyan tribe (the Kalenjin Tribe) had 4 breaking a 4:00 mile at the same time! Seventeen American men in history have ever run a marathon under 2:10:00…32 Kalenjin men ran that fast in a single month recently.
What is it about this tribe that has led them to dominating the world of running…and why does it matter to you?  We talk about this and more in this episode.
Here's what we talk about today:
The definition of "mental toughness"
4-step process to "bounce back"
The Kalenjin Tribe's right of passage (this is the graphic part…)
The importance of pain in driving you to greatness
The connection between pain and priorities
Listen to This Episode
Watch the Video
Episode Links and Resources
BOOK: Golf is Not a Game of Perfect by Bob Rotella
PODCAST: Episode 057: How to Bounce Back From Defeat 
PODCAST: Episode 072: The Benefits of Smiling More (And How To Do It)
POST: Are You Truly Passionate About The Things That Matter Most?
POST: How to Overcome Defeat: Lessons from Bob Rotella, Adam Scott & More
POST: Insane Dedication Leads to Insane Success: Lessons from Sugar Ray Leonard
FREE WORKSHEET: Declarations Cheat Sheet
FREE WORKSHEET: Turn Your Disadvantages Into Your Biggest Assets
Quotes
"The last three or four reps is what makes the muscle grow. This area of pain divides the champion from someone else who is not a champion. That's what most people lack, having the guts to go on and just say they'll go through the pain no matter what happens."
Ask Me a Question
If you have a question, comment, thought or idea, you can leave a voicemail for me or contact me via email.
Subscribe to the Podcast
Share the Love
If you enjoyed the show, please rate it on iTunes and write a brief review. That would help tremendously in getting the word out and raising the visibility of the show so that we can inspire other World Changers just like you.
Next Episode
On Episode 91 we have an interview with Todd Henry about his book, Louder Than Words:  This was one of my favorite interviews, don't miss it!
How have you used pain to push you to success?