Are you living up to your full potential? If not, why aren't you? Odds are, you have unknowingly developed habits that are actually holding you back. In today's interview I talk with someone who has learned how to recognize, confront and overcome these damaging habits.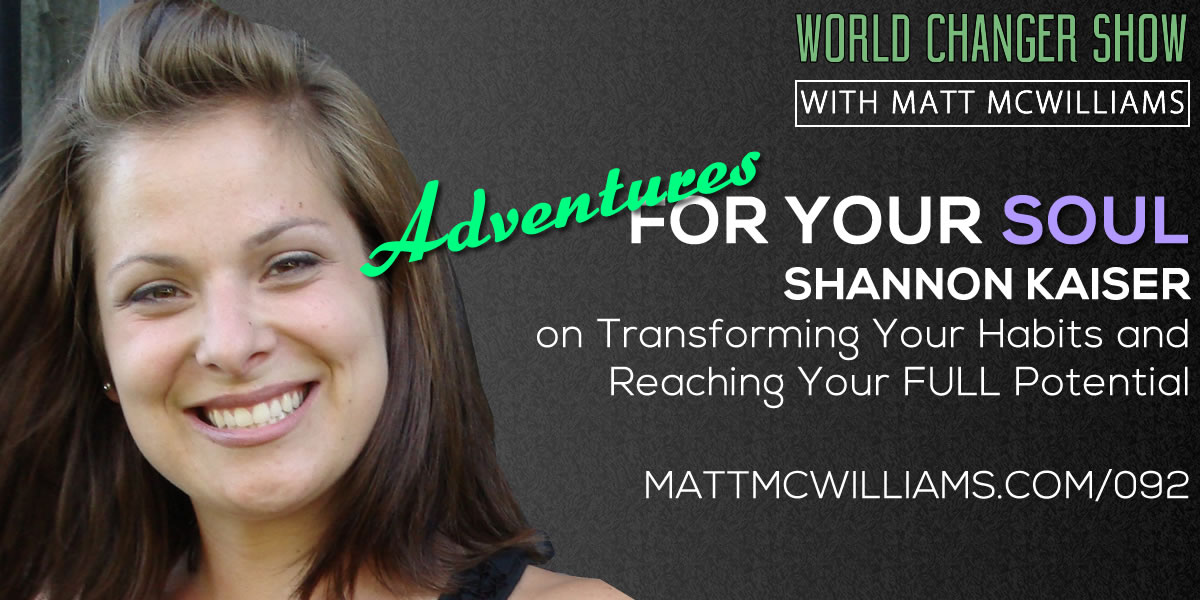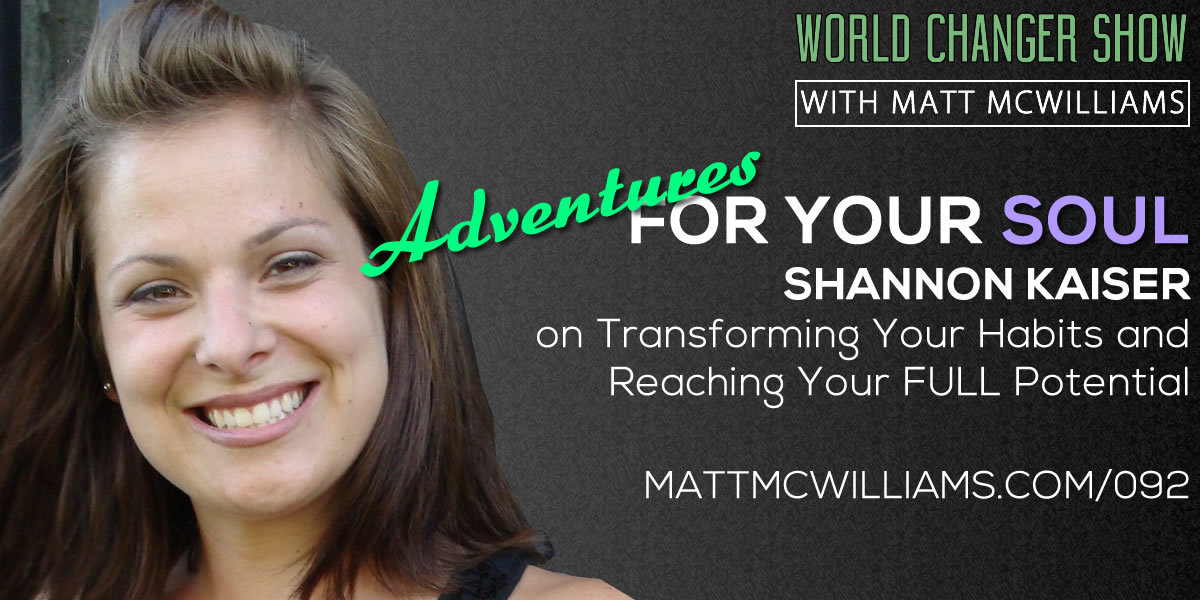 Today's Topics
In today's episode, our guest and I talk about:
Getting past our distractions
What is the "joy route"
The effect of limiting beliefs
Learning to love and accept yourself
The importance of self care
About Today's Guest
Today's guest is named one of the Top 100 Women to Watch in Wellness by Mind Body Green, and labeled a modern thought leader on the rise by Café Truth.  She is an inspirational author, speaker, travel writer, and life coach who left her successful career in advertising to follow her heart and be a writer and the best selling author of Find Your Happy, Find Your Happy Daily Mantras, and the new book, Adventures For Your Soul: 21 Ways to Transform Your Habits and Reach Your Full Potential.
Listen to This Episode
Watch This Episode
*** Text ADVENTURES to 33444 to enter to win a free copy of Shannon's book, Adventures for your Soul ***
Episode Links and Resources
PODCAST: Episode 003: John G. Miller of QBQ on Personal Accountability
PODCAST: Episode 091: Harnessing the Power of Your Authentic Voice with Todd Henry
POST: Why You Should Embrace Fear to Find Your Calling
FREE WORKSHEET: Overcoming the 7 Barriers to Success
BOOK: The Art of Work by Jeff Goins
BOOK: War of Art by Steven Pressfield
Contest
Text ADVENTURES to "33444" to enter to win a FREE Copy of Shannon Kaiser's book, Adventures for your Soul  or Click Here.
Quote
"The privilege of a lifetime is to become who you truly are."
Ask Me a Question
If you have a question, comment, thought or idea, you can leave a voicemail for me or contact me via email.
Subscribe to the Podcast
Share the Love
If you enjoyed the show, please rate it on iTunes and write a brief review. That would help tremendously in getting the word out and raising the visibility of the show so that we can inspire other World Changers just like you.
Next Episode
In Episode 93 we talk about something that is all too prevalent in today's society…burnout, and how to overcome it. If you've ever felt burned out, worn out or just beat down by life, you won't want to miss this episode! 
What makes  you joyful?