Have you ever been so exhausted that you just gave up on a goal or dream? Have you ever faced challenges so daunting that you just quit? You don't look back on that time with fondness, do you?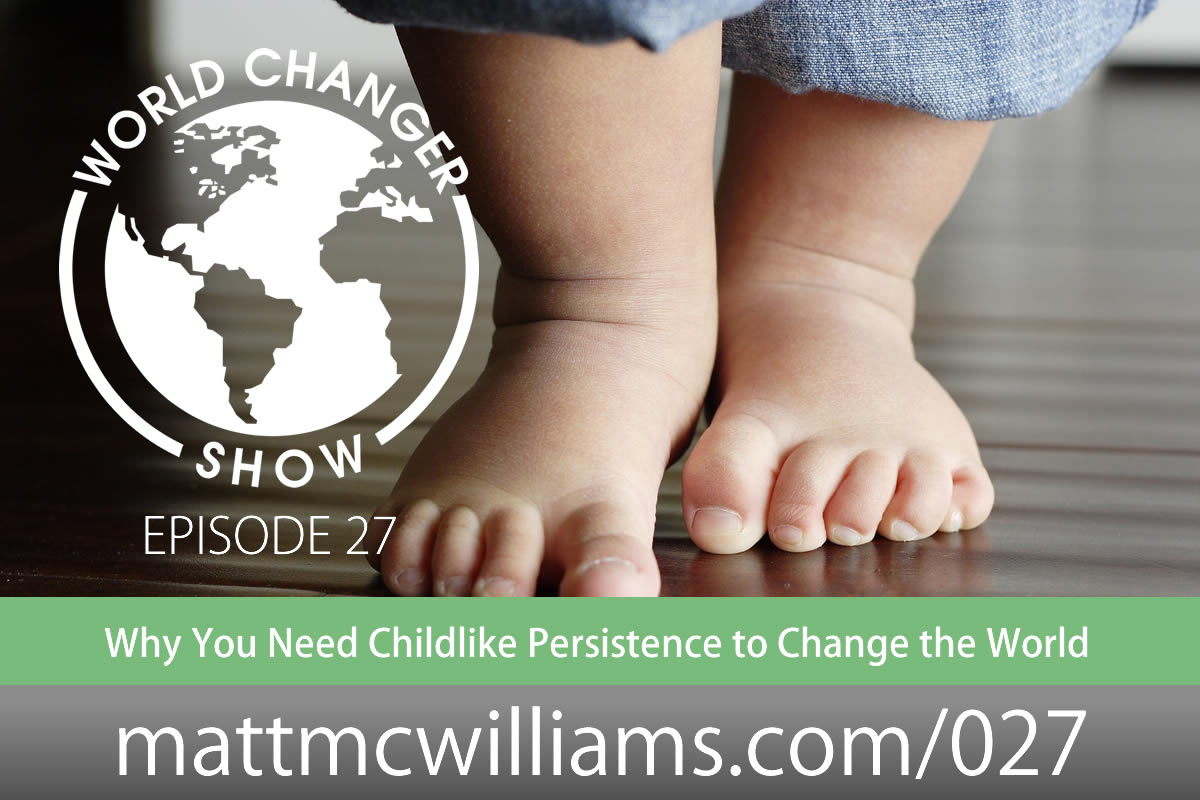 That's because you know deep down inside that the moment when the exhaustion was at its peak, your goal or dream was within reach. When you let the fatigue become an excuse to give up, you give in to the enemy of your dreams. Call it Resistance. Call it the devil. Call it fear. Whatever it is, when you give in to fatigue, you give up on greatness.
Last week, in episode 25, I talked about how to beat fatigue. I shared 11 tips to help you combat fatigue and don't get me wrong, they are all valid or I wouldn't have shared them. But there is more to the story than just those tips.
Sometimes fatigue is nothing more than an obstacle that you have to fight through and that's what we're going to talk about today.
Listen to this episode: 
Quote
Nothing in the world can take the place of Persistence. Talent will not; nothing is more common than unsuccessful men with talent. Genius will not; unrewarded genius is almost a proverb. Education will not; the world is full of educated derelicts. Persistence and determination alone are omnipotent. The slogan 'Press On' has solved and always will solve the problems of the human race.
Nothing in the world can take the place of Persistence.
Episode Links and Resources
Written PDF Version of This Podcast
Ask Me a Question
If you have a question, comment, thought or idea, you can leave a voicemail for me or contact me via email.
Subscribe to the Podcast
Share the Love
If you enjoyed the show, please rate it on iTunes and write a brief review. That would help tremendously in getting the word out and raising the visibility of the show so that we can inspire other World Changers just like you.
Next Episode
Join me for Episode 28 with Michael O'Neal as we discuss true job security, how he overcame the dark days of losing both parents in a year, and his mission to inspire solopreneurs around the globe.
Leave a comment
What have you been tempted to give up on but have fought through or are fighting through?
Complete this sentence: No matter what, I will ___________________________.