I don't consider myself a great leader. Yet. But I've learned the one thing every great leader eventually learns. In fact, I am finally putting it into practice.
I finally reached the point earlier this year when my first thought on a new to-do item is "who can I assign this to?" That is the one thing that all great leaders learn to do.
Doing it all myself
I'm 35 years old as of this writing. I've been business owner or leader of some sort for ten years almost to the day. For the majority of that time, I did everything myself. I didn't delegate except as a last resort.
I hired my first assistant in 2007 but it never occurred to me to delegate anything of importance to her. The same was true for my next assistant. Thankfully, he was ambitious and looked for opportunities to shine without waiting for me to delegate to him. Naturally, he was promoted.
In 2008, I hired my first virtual assistant. I've been working with one or more ever since, but it took me this long to get to the point where I stopped automatically doing new things myself and quickly assigned them to someone else.
In the past six months, my default has slowly changed from "I have to do this" to "how can I teach this?" to "who can I give this to and trust that they will do it right?" Slowly, I have given my team more and more control.
And what have I gained in the process?
Freedom
Freedom to have just a little more time off. Freedom to work on bigger projects. Freedom to spend more days at the zoo, the occasional morning with my family, an entire weekend off every now and then.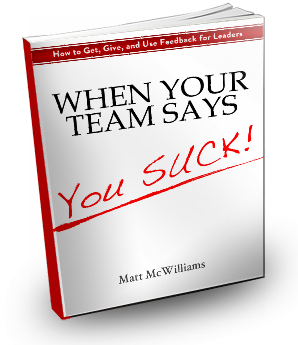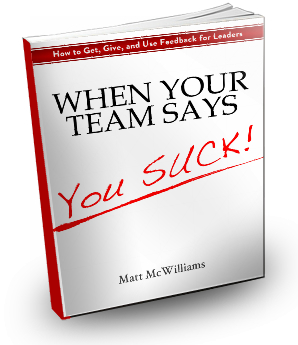 Freedom from distractions so that I can focus intently on writing helpful blog posts or launching a podcast. Freedom to enjoy the things I do and work in my strengths.
The difference is astounding. For the first time in a long time, I feel more relaxed at work. I don't feel like I have to work at all times. I feel that I am working in my strengths. And the results are showing. Things are moving forward. Products are being launched. Podcasts are forthcoming. Books are being written.
And no one died because I wasn't the one doing two hours of research. Nothing has failed to get done. Everything is operating at full speed.
What was missing all this time? Why was I holding on to every little project or task? Why was I doing things I hated and wasn't even that good at?
One word:
Trust
I didn't trust my team. I didn't trust anyone else to do things exactly as I would (as if that is even the best way more than 49% of the time).
I cannot stress enough the difference that one sentence has made in my life:
"I trust you"
When you say that to a team member, you free yourself from stress. You give up control for something even better…a life of significance that isn't wrapped up in the details, but is focused on the big picture.
What was I afraid of? The same three things that hold every leader back.
Fear of:
Mistakes…guess what, they are never fatal.
Missed deadlines…I missed more trying to do it all myself than we ever do as a team.
Appearances…if I was delegating, would I be needed? Would I be busy enough? The American standard of success seems to be the 70-hour workweek. Being overworked is something to be proud of. A ridiculous workload is a status symbol. Yay, American Dream!
I was wrong…
4 things I learned about delegating
1. My team is really smart.
I rarely get asked to make decisions that aren't critical.
My team isn't messaging me about little things. I trust them to make the right decisions. The only time they involve me is when they don't know the answer and they really need my opinion.
2. My team will make mistakes.
98 times out of 100, they make the right decision. The two times they mess up, though, aren't fatal and the small blip is worth me not having to make the other 98 decisions. Even if it was only 90% of the time…it would still be worth it.
The freedom I gain more than makes up for the small mistakes that naturally occur along the way.
3. My team likes to work on things I don't
Surprise…as a creative person, I hate spreadsheets. I would rather eat a handful of cotton balls than open Excel.
Guess what though? Some people love those things. You might even be one of those weirdos (I mean that in the nicest possible way).
And it's okay that some people on my team like spreadsheets. Now, we both get to work on things we love.
4. Trusting just feels better
When I can think up a project and ten minutes later have someone else working on it, it feels really good. I keep them busy (and employed) and I am back to something else more in my strengths.
It feels really good to be able to do that.
Trusting is also simply a better way to live. The more I trust them, the better our relationship. The better our relationship, the better they perform. The better they perform, the more I give to them…and the cycle repeats itself.
I am also instilling confidence in someone else…and that is one of the ultimate feelings.
Every great leader eventually figures this out. People who do it all themselves don't make history. They don't change the world.
It takes a great team to change the world. It takes a great leader who is willing to let others shine. It takes a leader who is willing to give up control and learn to delegate.
If you want to change the world, learn to trust and change your default from "I must do it myself" to "how can someone else do this as well or better?"
How would you rate your ability to delegate? How would your team rate it?