Have you ever been so exhausted that you just gave up on a goal or dream? I have.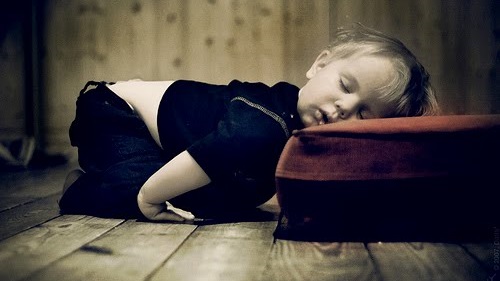 If you have, you don't look back on that time with fondness, do you?
That's because you know deep down inside that the moment when the exhaustion was at its peak, your goal or dream was within reach. When you let the fatigue become an excuse to give up, you give in to the enemy of your dreams. Call it Resistance. Call it the devil. Call it fear. Whatever it is, when you give in to fatigue, you give up on greatness.
Like a Child
I wrote about this before in a post entitled Childlike Persistence. Young children don't know how to give up. It's not in us from birth. If it were, we would never walk, because learning to walk is hard. It's exhausting. It's painful. We fail at it thousands of times before we succeed.
As an adult, how many times do you allow yourself to fail thousands of times before you succeed?
You know the story of Thomas Edison…he failed thousands of times before finally inventing the light bulb. It's a cute story, but do you apply it to your life?
When Quitting Becomes an Option
I still remember my first golf tournament. It was nearly twenty years ago, but the memory is still seared in my memory.
I quit.
The pain of quitting still haunts me. That is how detrimental quitting can be.
Somewhere along the way, the kid I was playing with mentioned that he had quit during a tournament round. Prior to that, the thought never crossed my mind. I never knew it was an option. I assumed that if you started, you were required to finish.
I was playing poorly, and with two holes left I quit.
My father had dropped me off that morning and had to go to work. I was to ride home with one of the guys who worked for him. But as I walked up the last hole alone, not playing it but walking with my head down as others finished their rounds, I saw him. I saw my father.
He had some all that way to see me finish my first tournament round. He did not care how I played, only that I finished. As long as I live, I will never forget the look on his face or that painful ride home.
Quitting became an option that day. It opened up a whole new world of failure, lack, pain, and regret.
Don't Be Average
Giving up is ingrained in our culture. Marriages don't "work out." Businesses become "too time-consuming." Our dreams become "too far-fetched" along the way.
So we give up just as we're about to have a breakthrough. We allow fatigue to rule our lives.




But not you.
You are not average.
You know that fatigue is a sign that you are close to a breakthrough. You know that exhaustion is a normal part of a life of greatness.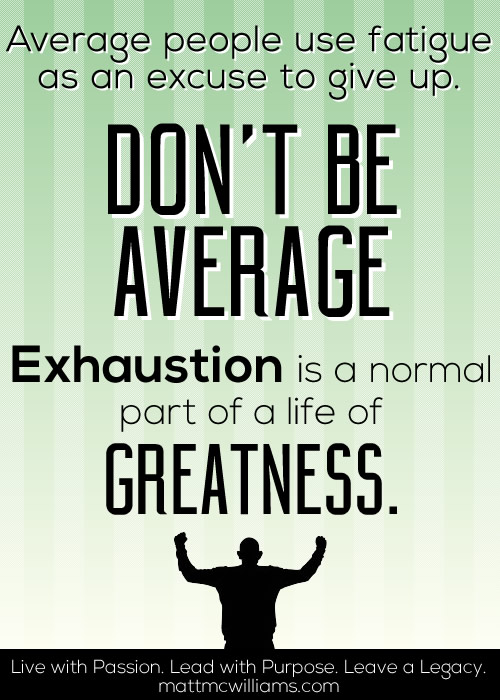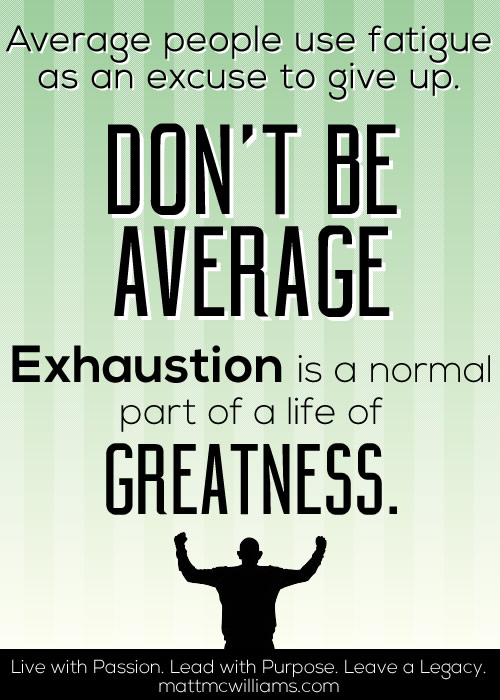 Share this Graphic on Pinterest | Share on Facebook | Click to Tweet Quote
I've asked these before, but I will ask them again:
What have you been tempted to give up on but have fought through or are fighting through?
Complete this sentence: No matter what, I will ___________________________.