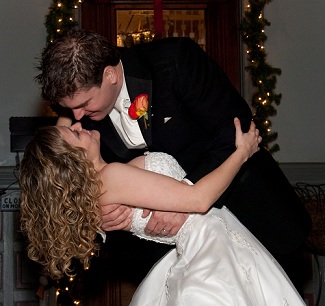 Four years ago tomorrow my wife and I were married.



That Thanksgiving we ate in a Denny's in Kailua-Kona, Hawaii. A culinary feast it was not, but who cared?
I am beyond thankful this year and always for the most amazing woman that God brought into my life. I see His goodness, forgiveness, and desire for a better life every day in Tara and our daughter, Aracelli.
The goodness in me is, in large part, due to her. The bright path I walk is lit by her beauty and grace.
Happy Anniversary Sweetheart!