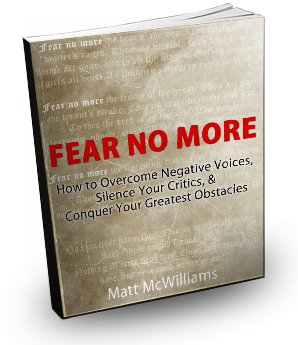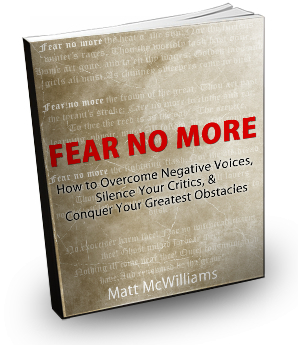 The title of this book comes from the William Shakespeare poem, Fear No More.
It is a short guide to overcoming the negative voices in your life (your own and others'), silencing your critics, and conquering your greatest obstacles.
My sincere hope is that when you complete this book, you will be equipped to tackle the fears that have been holding you back from achieving the greatness you are destined for. Remember, you (yes you) were born to change the world. That is your purpose here. That is your calling.
You can get it free by subscribing to my email updates.
Enter your email here. Privacy Guarantee: I will never share your e-mail address with anyone else.